This is my personal point of view about the new drink Sinalco Cola, like any other soda, consumers are looking at the taste and how satisfying the drink may be. For a tropical country such as Philippines drinks in any forms becomes a hit when it attracts a lot of consumers.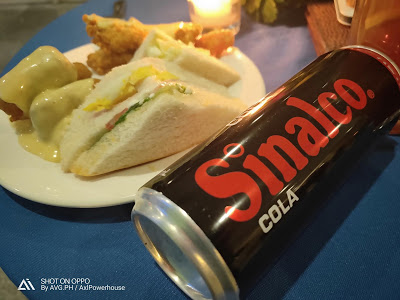 For the longest time a lot of challengers of soda products tried to penetrate the Philippine Market, but due to the so many factors Filipinos in general are hard to please specially when it comes to the taste that they usually love.
Now, let's proceed on how I feel about the new contender in the market the Sinalco Cola, color wise it has the same color as the leading brand. Texture, the drink is well carbonated but, it gives the feeling that I'm looking for something more. It has a lighter taste than the leading brand although it feels that it has less acid so this is going to be best for soda lover out there who has acidity issues.
Sinalco is available at the following outlets:
-7-Eleven stores nationwide
-Puregold nationwide
-All Day Supermarket
-Landmark
-Hi-Top
-Merkado UP Town Center, Ayala Vertis North
-Pioneer Center Supermarket
-South Supermarket
-Cash & Carry
-Makati Supermart
-Sta. Lucia Supermarket
-Tropical Hut Grocery
– SuperFreshto
-Quincy Mart
– Royal Duty Free Store Subic
-International Free Port Exchange Store Subic
-Iloilo Supermart