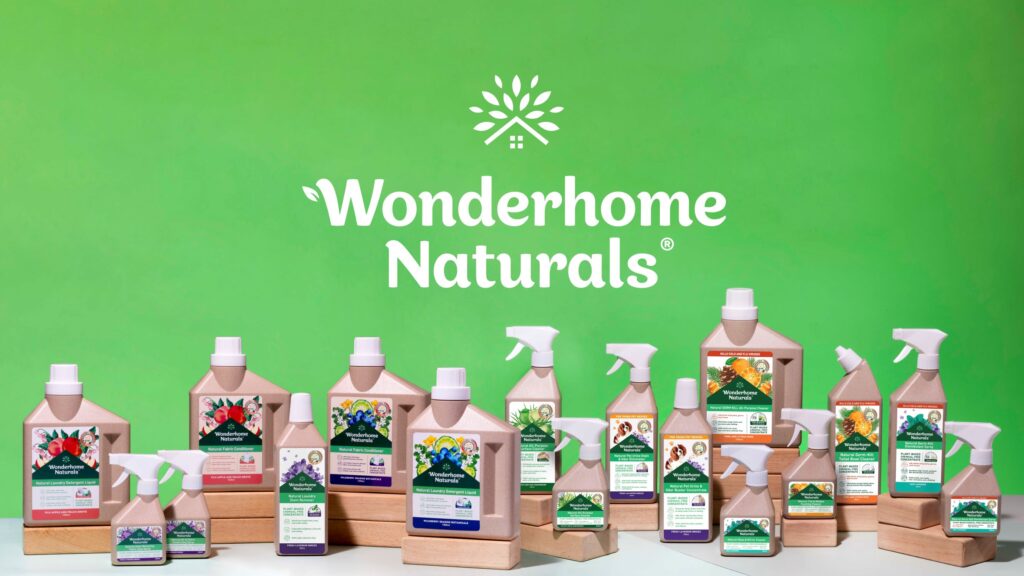 These days, a clean home isn't just spick and span and with everything in its proper place. It's a space free of "invisible enemies"—harmful bacteria and viruses we unintentionally bring in from the outside.
Ironically, our home's unseen adversaries also include the contents found in typical household and personal care products. Though formulated to kill dangerous germs, they contain ingredients that, even with short-term use, can irritate the eyes, skin, and throat, and cause headaches, dizziness, vomiting, and trigger asthma with their strong, chemical scents. Volatile Organic Compounds (VOC), gases emitted from cleaning supplies and pesticides, also pose a huge threat to our health. Long-term exposure and inhalation could lead to cancer, kidney and liver damage, as well as damage to the central nervous system.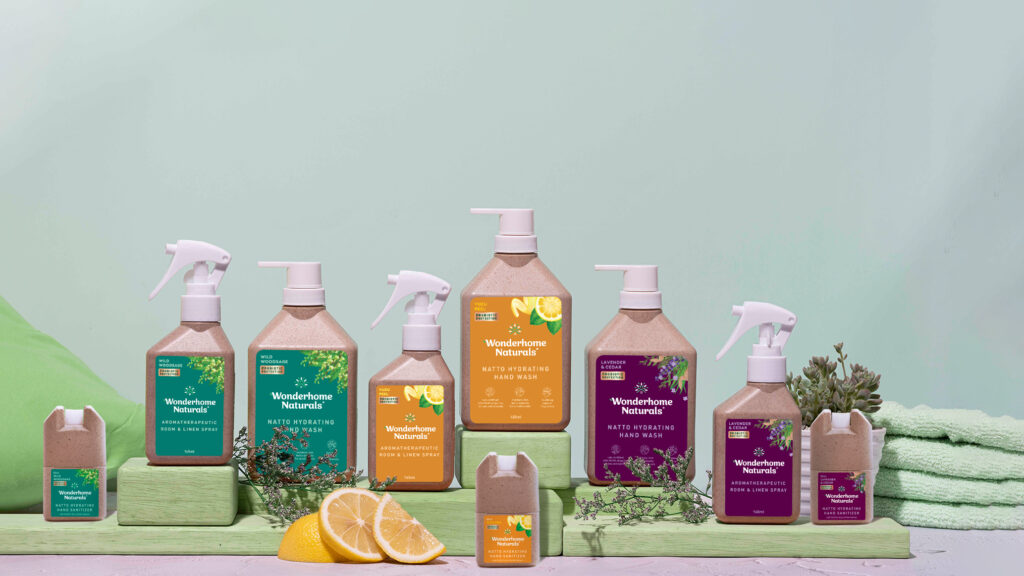 The virtual roundtable "Make Green the New Clean" marks the debut of Wonderhome Naturals, a proudly Filipino brand of complete, sustainable home care and personal care products that not only keeps homes clean—it does it the green way. Its wide array of products—with categories in home care (laundry, kitchen, surface and bathroom), personal care (hand wash, hand sanitizer, linen spray), and lifestyle (organic cleaners for the yoga mat, gadget and desk, and pre-poo spray)—are formulated with plant-based probiotics that cleans without damaging your health or the environment. Make no mistake though, this safe biodegradable formulation is strong where it counts: It's certified by Intertek to kill 99.9% of household germs and is lab-tested to eliminate viruses and prevent recontamination for up to 72 hours. Not to mention, all Wonderhome products come in sophisticated scents made from fruit and plants that actually makes the person cleaning the house a little happier.
Green also describes the brand's earth-friendly packaging and shipping practices. Wonderhome Naturals come in bottles made from a combination of upcycled ocean plastic and biodegradable wheat. The low carbon footprint modular packaging means that they fit snugly in shipping boxes to eliminate the use of plastic fillers. Bring these bottles back for recycling or refilling and get store credits that can be used on your next purchases.
Wonderhome Naturals is co-founded by brothers Bryan and Marvin Chua, who's aim is to make sustainable, safe, and strong products easily accessible to Filipinos. "Now that we're spending more time at home, it's important that we make it a safe and secure place for families," says Bryan, who is also President of BFI, the company behind Wonderhome Naturals.
According to Marvin Chua, who also heads the brand's Product Development Team, "Filipinos nowadays have a desire to switch to natural products but are apprehensive about their effectiveness. Especially during the pandemic, it's a challenge to convince people to convert to plant-based cleaning products when efficacy is the top consideration. We want you to use plant-based products without feeling that you compromised on cleaning power. Our main goal during product development was to benchmark Wonderhome's cleaning performance against leading chemical-based products instead of other natural-based brands. We had our products lab-tested and 3rd party-certified to perform at least equal to or better versus their chemical-based counterparts."
"Our products are lab-tested, hospital-grade, and certified 100-percent safe to ensure families live in clean and green surroundings. What's more, our sustainable efforts of upcycling, recycling, refilling, and using biodegradable formulations and packaging reflect our commitment to do our part in protecting the Earth and its natural resources," adds Bryan.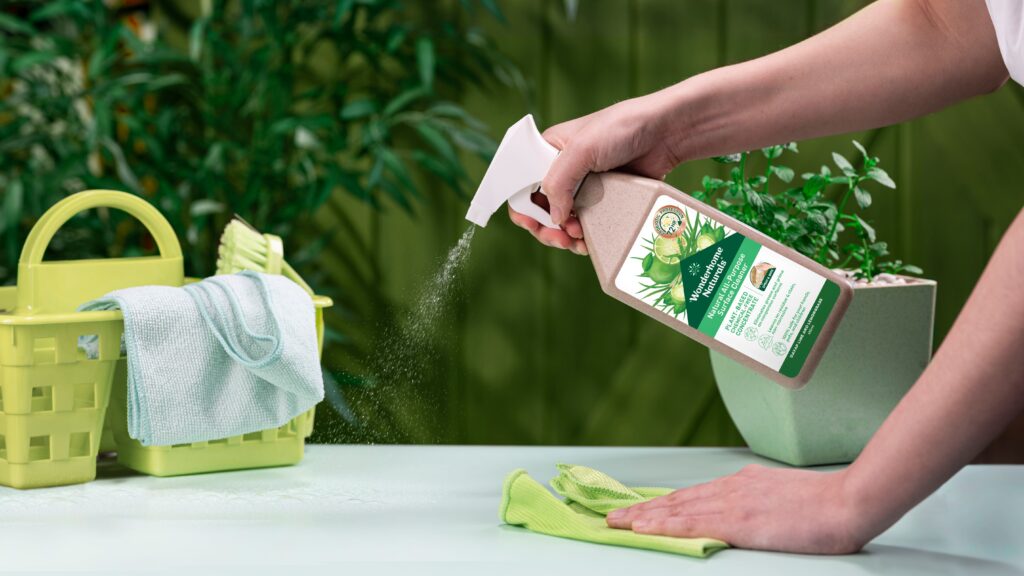 Indeed, even seemingly inconsequential choices like buying cleaning products leave a huge impact on the environment. Sustainability advocates like Anna Oposa, Executive Director of Save Philippine Seas, as well as Angel Mata-Jamilan, founder of Low Impact Filipina, are among those who consider the long-term effects of improper plastic disposal and toxic waste from cleaning products to the planet. "Progress, not perfection," they both emphasized, and encouraged everyone to start with simple but sustainable choices that people can commit to everyday. Wonderhome Naturals, with its strong, safe and sustainable products, makes it easy to help the planet while keeping your homes clean.
"The Philippines is the third biggest plastic polluter in the world, producing 2.7 billion kilos of plastic waste annually," reminds Bryan. "Moreover, 74 percent of our collected plastic waste ends up in the ocean. Wonderhome Naturals calls for a clean revolution. We want to lead the charge towards a greener future by providing consumers with a strong yet safe and sustainable option."
Wonderhome Naturals is available at www.wonderhomenaturals.com, and soon on LazMall, Zalora and ShopeeMall.
To know more about Wonderhome Naturals' sustainable and effective cleaning products visit www.wonderhomenaturals.com and @wonderhomeph on Instagram and Facebook.