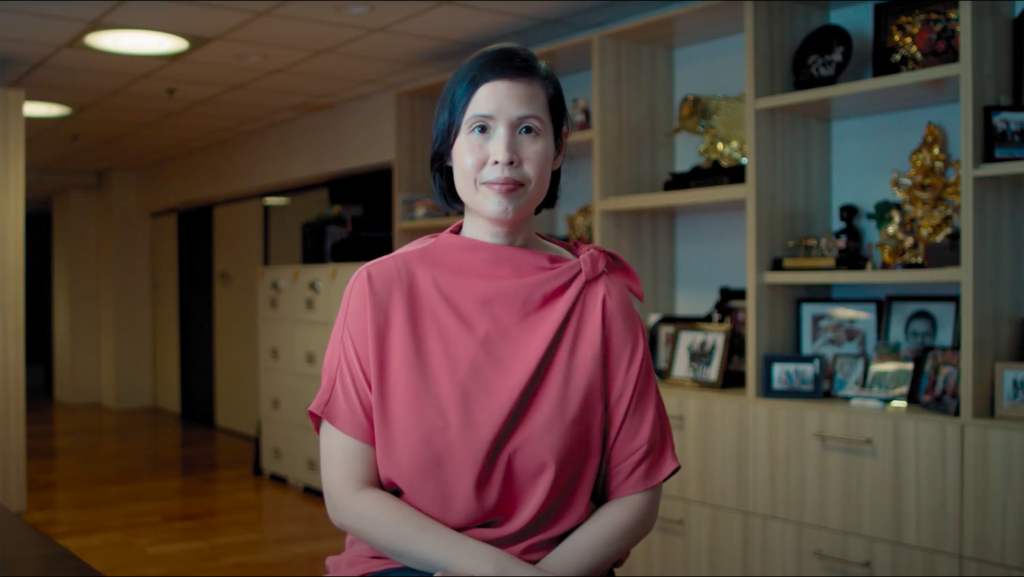 As industries came to a halt due to the abrupt shift to the new normal, companies strived to look for ways to advance their business operations to stay buoyant and resilient amid these extraordinary times. 
With reduced mobility and limited face-to-face transactions, organizations like Wilcon Depot Inc. had to redefine their business to discover how they could better serve Filipinos and effectively outmaneuver the challenges presented by the global health crisis.
"We have seen how the pandemic has changed people's behaviors from the way they work, study, socialize, and even how they shop," said Wilcon Depot Inc. CEO and President Lorraine Belo-Cincochan.
The new normal catalyzed unique situations to the company, putting them to the test whether to be swept away by difficulties or innovate and look for ways to pivot amid these present conditions.
"Even as Wilcon faces disruption and changes in the business, we continue to focus on our unbreakable commitment to fulfill our mission of serving and providing the Filipino with access to quality home improvement and building needs," said Belo-Cincochan.
Leveraging the power of technology, Wilcon had embraced digital innovation, offering innovative services to deliver the needs of their customers who hope to refurbish their homes and provide comfort to their families.
Wilcon enabled their customers to purchase home and building needs through their new and improved e-commerce site and their Wilcon Flagship Store on LazMall. Likewise, they facilitated a Wilcon Virtual Tour service, where customers can explore its available products while in the comfort of their homes.
"Despite the unfavorable situation, we are relentless in thinking of ways and strategies as we continue to serve, bringing forth the introduction of our various shopping services. We endeavored to offer safe and convenient shopping avenues to our valued customers as we want them to feel comfortable yet protected while shopping," the Wilcon head shared.
Wilcon has recognized the significance of keeping their business running smoothly to efficiently support Filipinos who endeavored to build secure and sturdy homes where they could be comfortable despite the current situation.
With the help of the right partner who shares the same vision of empowering customers' lives amid the crisis we are facing today, Wilcon successfully beat the challenges of the pandemic while staying true to its commitment to provide for the needs of its stakeholders. 
PLDT Enterprise has been a reliable partner for Wilcon, which provided fast and reliable connectivity to power their online transactions, ensuring Wilcon's vision fulfillment by facilitating their needs cost-effectively.
"It is an honor for PLDT Group to be the trusted partner of businesses as they navigate the uncertainties of the new normal. With the continued confidence of our partners, trusting us as their service provider in laying the foundation to a resilient business, we are more dedicated to supporting them in their initiative to improve the lives of Filipinos," said Jovy Hernandez, ePLDT President & CEO and SVP & Head of PLDT and Smart Enterprise and International Business Groups.
PLDT Enterprise's Unbreakable Commitment campaign highlights its collaboration with different brands and organizations in the country to exhibit how fostering partnerships has helped companies thrive despite today's circumstances—and in turn, contribute to the lives of Filipinos. 
The campaign also reinforces PLDT Enterprise's unbreakable commitment to empowering the endeavors of organizations through technology.
The country's largest fully integrated telecommunications provider has been a driving force to companies such as Wilcon Depot Inc. as it adopts technologies to survive the new digital world. 
"We need a partner who will help us grow and ease the business processes and operations during these trying times. And we are grateful to PLDT for being that partner that we can rely on to support and assist us in navigating our digital transformation journey," said the Wilcon president. 
For the home and construction supplies retailer, the goal is to focus on their commitment to fulfill the mission of serving and providing Filipinos with access to quality home improvement and building needs.
Together with PLDT Enterprise, Wilcon Depot Inc. will continue to explore possibilities to thrive in the digital space to efficiently deliver products and services that will secure and comfort Filipino homes amid these trying times. 
Watch the video here: https://youtu.be/qY_tk_yw1GA