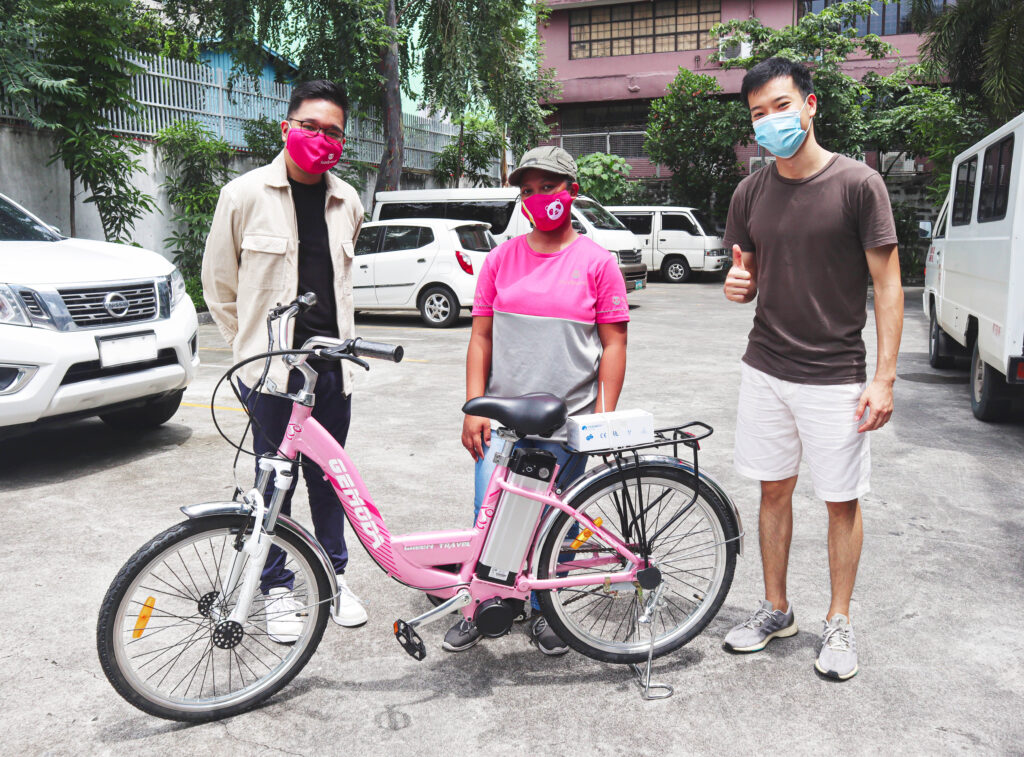 As frontliners, foodpanda riders conquer challenges that not most people can. Because of their bravery and dedication, people express their utmost gratitude for the service that these riders provide. Whether or not they work hard for their families or are just passionate about serving others, foodpanda riders continue to make the community better. However, with the unfortunate circumstances that sometimes plague their daily line of work, their courage and resilience are tested.
Garnering numerous views in social media, a foodpanda lady biker became viral as she was seen crying and sobbing out loud as the bike that she uses to work got stolen. Hundreds of netizens expressed their heartbreak and dismay over the situation.
A dedicated Panda Biker from Manila since early 2020, Mary Rose Barboza has been juggling her work to make ends meet for her family. With this unfortunate event, foodpanda and Bmart sought her out and gave her a brand new e-bike. Getting this brand new e-bike from BMart will surely aid her in continuing to provide quality service to customers.
Kirby Lee, Owner and Founder of BMart mentioned that, "We started this company to help people throughout this pandemic. That said, we are supportive of foodpanda's initiative to help our riders."
Jao Manahan, foodpanda Operations Manager for Rider Experience, said that, "Our riders are the heart and soul of our community — they are the reason why we keep going as we are all family. That's why when things go south for one of us, we are there to provide help. The daily life of our riders centers around serving others, so it's important that we also serve them in times of need."
Thankful for her new e-bike, Mary Rose said, "Napakasaya ko po ngayon kasi tinulungan po ako ng foodpanda, na hindi po nila pinabayaan yung rider nila. Tsaka sa mga nakakita ng video na tumulong din po sakin para makabalik po ako sa trabaho, salamat po talaga sa lahat. [I am very happy because foodpanda helped, that they did not neglect their riders. I am also thankful to those who saw the video and helped me.] ".
The hard work, dedication, and resilience of foodpanda riders remain unmatched. Even amidst a crisis, their priority is still thinking about how they can serve others.