- Advertisement -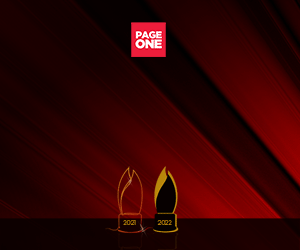 (Manila, Philippines) A strong follow up from its 2018 #TouchOfCare video, Vicks once again releases another true-to-life story on the transformative power of care, to celebrate the extraordinary stories of the people who have lived it by their actions.
This time, it centers on a child infected with HIV and a woman whose love and care paved way for the transformation of both their lives. This is a powerful story that aims to challenge current beliefs, social norms, definitions, and stereotypes; a bold move aimed to address issues on discrimination.
Vicks, a brand synonymous with Generations of Care globally, continues its mission on transforming people's lives with the power of care with the belief that it is Care that makes a family, and not the other way around. The brand's #TouchOfCare campaign brings to the surface societal taboos and sheds light on them to inspire change in perspectives and preconceived biases. It reveals how anybody with a loving touch of care has the capability to transform another person's life.
"The purpose of the Vicks brand is rooted in care. With our #TouchOfCare campaign, we aim to share stories where people have transformed lives of others through their extraordinary acts of care. The story of "Agnes" was one such story which just needed to be told. We hope the campaign inspires more people to transform lives and transcend social norms, definitions and stereotypes through their own acts of care."
– Akhilesh Negi, P&G Brand Director Healthcare APAC
The 4-minute video heroes a child who was born with HIV infection. When his mom died from the disease, the 4-month old was handed by his immediate family to Agnes, his mom's friend. Captured in the story is how Agnes later on found out about the child's condition, and instead of turning away from the unexpectedly difficult situation, she committed to raise him and showered him with love and care. It was the start of a beautiful life transformation for the two; revealing how Agnes fought for child's life against all ridicule and discrimination from the people around them. Today, with Agnes' unfaltering love and care, the child is 4 years old and his HIV infection lays dormant in his body.
To watch the video visit: https://www.facebook.com/VicksPhilippines/videos/316478069224916/
"With the Touch of Care campaign, we are passionate about telling powerful stories of love. The story of Agnes just grabbed us from the start and we felt this moving tale of mother and son, amidst their challenges, was something we want to share with the world. This is the power of care that Vicks celebrates, for when you choose it, you have a hand in transforming another person's life and make it better."
– Lester Estrada, P&G Philippines Marketing Director Vicksbelieves that sharing Agnes' story will create a ripple effect that inspires people to look past the current beliefs, social norms, definitions, and stereotypes placed on people, and ultimately creates a transformative power of care. The brand also wants to create societal awareness for children born with HIV in order to change society's beliefs and perspectives towards them. Vicks is committed to amplifying inspiring stories that show the transformation of human lives when people give a touch of care.
"While brands have the power to lead conversations and influence culture, it is ordinary people in their everyday lives who actually inspire these brands to reflect relevant realities in our advertising. This extraordinary ability of a person to transcend every imaginable boundary to feel and care for another life, another human being, continues to be the inspiration for Vicks' "Touch of Care" campaign across multiple geographies. To celebrate the lives, amplify the stories and support our everyday heroines and heroes is a privilege for our brand."
– Ajay Vikram, Publicis Singapore Chief Creative Officer, Global Clients
Vicks has partnered with Project Red Ribbon (a partner of Department of Health – National AIDS/STI Prevention and Control Program and is associated with the World Health Organization and UNAIDS). This partnership aims to give the same love and care seen in the film to the children under the "Duyan Project". "Duyan", a Filipino noun which means "cradle", aims to provide care and support to children with HIV in the Philippines. Through the said program, they will be given care, love and attention, to improve their quality of life until they are once again healthy and can go back to school.
To know more about HIV, Project Red Ribbon, and the "Duyan Program" visit https://www.hivphilippines.com/duyan-program
https://www.hivphilippines.com/definitions
http://www.unaids.org/en/regionscountries/countries/philippines
https://www.doh.gov.ph/aids-hiv