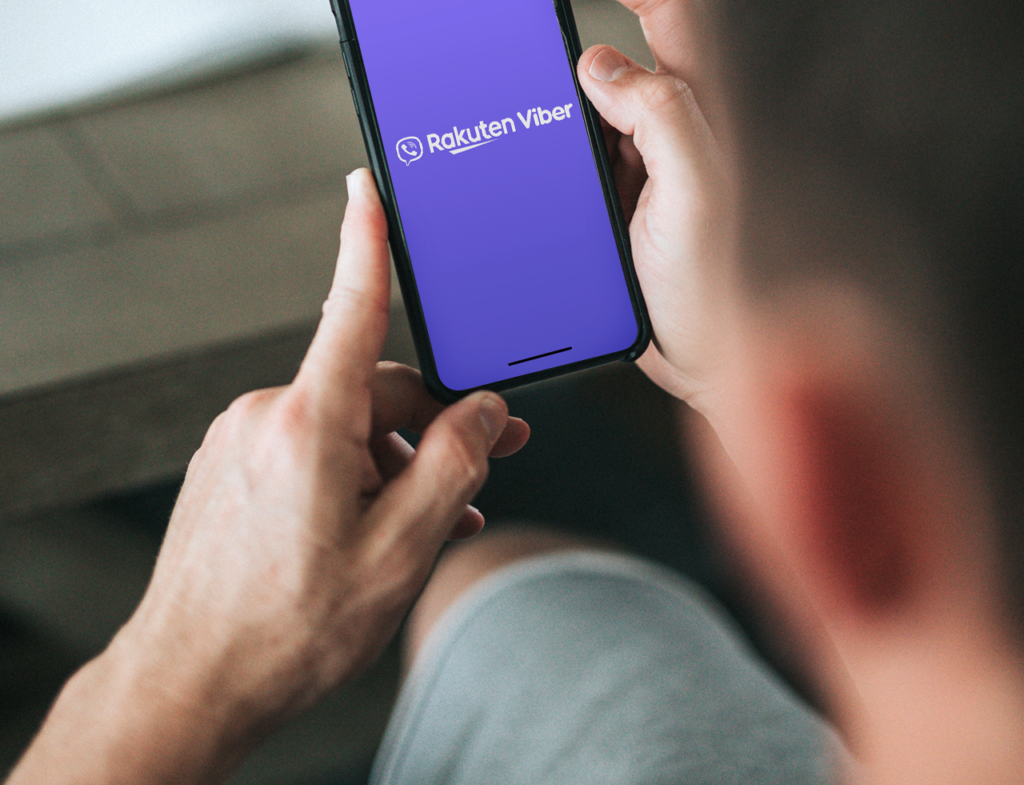 Viber, a global leader in messaging communication, continues creating opportunities to enhance the level of communication between brands and customers and make their correspondences more efficient and dynamic with Viber Business Messages.
The messaging app has recently released an update that enables brands to send video to users from their Viber business account. The feature will work for videos in 3gp, m4v, mov, and mp4 formats with a maximum size of 200MB. Businesses have the option to send just a video message, a video with an accompanying text or caption, or a video that also comes with a text and a call-to-action button.
The feature allows brands to send even more engaging, creative, and useful content, utilizing video to showcase new products, explain product characteristics, provide instructions, and more. Users are also able to reply to and pin a video message, just like any regular Business Message.
To further add ease to users' interactions with brands, Viber also now allows them to copy codes, phone numbers, emails, and links within Business Messages. The feature works for numbers of 4 digits and longer. A long tap on the number will copy it and display a toast message with "Number copied". This is especially convenient for one-time passwords, promo codes, delivery tracking IDs, and such.
With a short tap on a link, an email or a long number that can be dialed or messaged (usually above 7 digits) users will see a menu with different options: call, message, add to contact or be redirected to a website or email box. Both new features are already available on Android, iOS, and Desktop.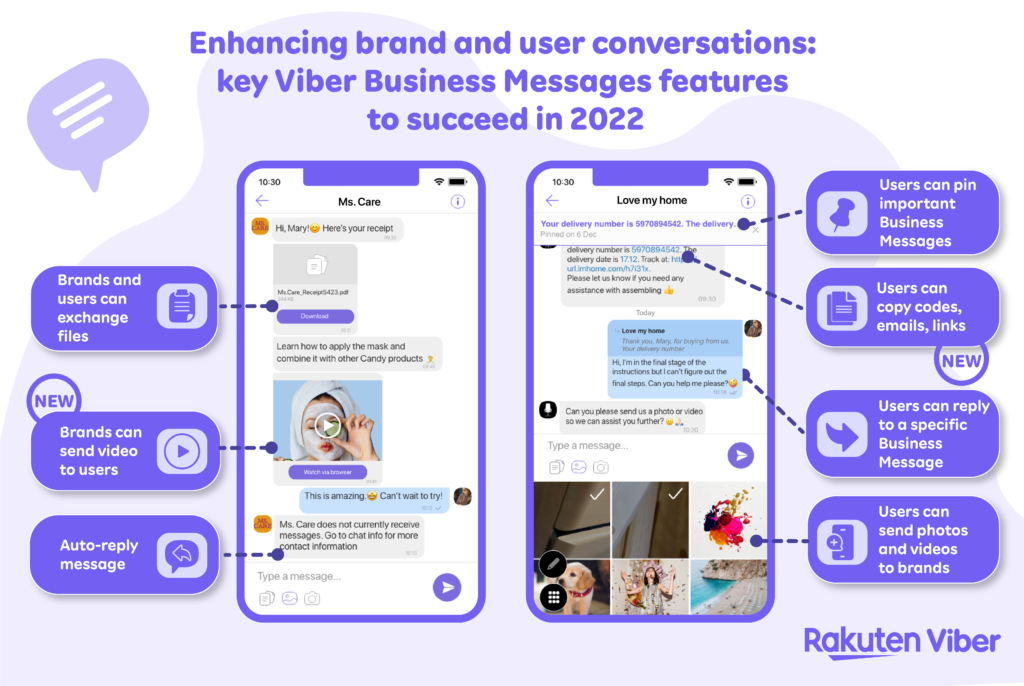 These updates enrich the Viber Business Messages suite of features that are designed to improve brand communication with customers, something which may be particularly useful amid a pandemic and into the new normal. With these, brands can send in promotional, transactional, and conversational messages in a single chat thread, which can be helpful at a time when chatting has become a common part of life. The new features follow a series of key releases that aim to give businesses a chance to offer better customer support, after-sales care, convenient management of important information, and more.
Some of these include a two-way file-sharing option that allows brands to send important information and different types of files like warranties, invoices, catalogs, booking confirmations, and certificates. Users can exchange files with brands and send in ID copies, different documents, and the like. Viber users can also easily send photos and videos to brands, which can be helpful if they're having an issue with a product and would like to receive after-sales support.
The messaging app also lets customers pin important Business Messages within a thread or to pin the full conversation on top of the main chat screen for easy and quick reference. They can reply to specific messages within Viber Business Messages, making it easier for conversations to cover specific topics in a clear way. And if a brand cannot provide responses straight away, the new auto-reply feature works like an out-of-office, which very soon will be also customizable according to a brand's preferences.
The desire to make the process of brand-to-user interaction engaging and convenient—as if a customer is talking with an acquaintance, friend, or loved one—drives the constant development of Viber's suite of features. After all, it's been found that more customers today value personal, dynamic, and conversational with brands they engage with.