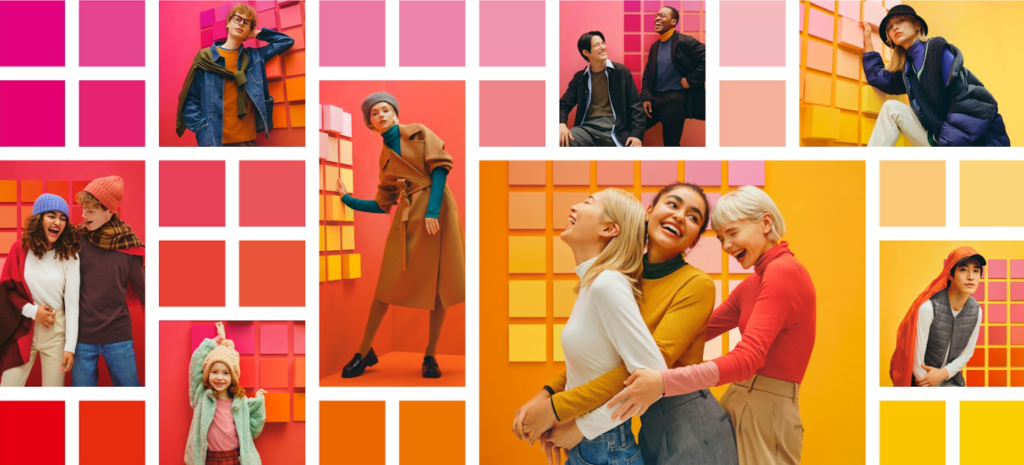 HEATTECH is UNIQLO's line of thermal clothing made from bio-warming material that converts body moisture into heat. It retains warmth without adding bulkiness, making it the perfect piece to add to your winter ensembles. The collection comes with three different levels of warmth retention: HEATTECH, HEATTECH Extra Warm, and HEATTECH Ultra Warm.
The brand's HEATTECH products are the perfect companion for winter holiday travel. It keeps users warm while enjoying different activities, both for the active traveler who loves to move around; or the mellow traveler who loves to sightsee and take it slow.
It is also the perfect piece to complement different looks. Users can keep themselves warm while they don stylish looks with their HEATTECH pieces. Some items also add the perfect pop of color to their layered looks, which are also perfect for local use like in the office, airconditioned malls or in movie theaters.
FIND THE RIGHT HEATTECH PRODUCT
 Men's HEATTECH Ultra Warm Tights
UNIQLO listened to customer feedback and updated the HEATTECH Ultra Warm Tights with an improved stretch for more effortless movement. A deodorization feature that gives security of all-day freshness was also added. Its stitching and skin-hugging fit are well thought out, allowing one to wear it comfortably under pants.
Men's and Women's HEATTECH Cotton Crew Neck Long Sleeve T-Shirt
The soft stretchy fabric of this shirt has a brushed interior made of 100% cotton. It has been updated with a smoother fabric with DRY technology making it more comfortable to wear. The classic crew neck makes this a versatile piece and can be layered or worn as innerwear.
Men's HEATTECH Cotton Tights (Extra Warm)
The high-performance fabric of these tights has ultra-stretch properties and a 100% cotton lining for exceptional comfort. It has also been updated with a deodorization feature for added freshness. These tights have a perfect fit in which it stays hidden under outer layers.
Women's HEATTECH Seamless Ribbed Turtleneck
The ribbed fabric of this turtleneck is thin yet warm to the touch. Its seamless design produces a comfortable and stretchy fit and it softly hugs the neck to give added warmth. There are different hues to choose from so the turtleneck adds a pop of color when layered under jackets.
Women's HEATTECH Ultra Warm Leggings
These leggings are UNIQLO's warmest leggings so far. It offers superior comfort with its fuzzy brushed lining and soft and stretchy fabric. These can be worn even under slim-fit pants without feeling unwieldy.
Women's HEATTECH Ultra Warm Crew Neck T-Shirt
UNIQLO upgraded its fabric with a flat knit for a more comfortable and flattering look as its stretchiness and fluffy brushed surface were kept. Its narrow collar can be hidden under layers of clothing or shown as an accent.
Women's HEATTECH Cotton Leggings
The brushed surface of these leggings is made of 100% cotton which is gentle on the skin. UNIQLO improved the brushed texture to make it even softer. The leggings' full-length coverage will keep anyone warm down to the ankles.
Women's HEATTECH Crew Neck Long Sleeve T-Shirt
The HEATTECH Crew Neck Long Sleeve T-Shirt has been revamped with a high gauge, denser, less transparent, and beautifully knit fabric. It is also soft and stretchy for maximum comfort and the t-shirt style collar gives it a casual look.
For more updates on the collection, please visit UNIQLO Philippines' website at uniqlo.com/ph. You can also download the UNIQLO APP via Google Play Store or Apple Store to experience the benefits of UNIQLO shopping anytime and anywhere, including the click-and-collect and self-checking of inventory features.
Follow UNIQLO Philippines' social media accounts, Facebook (facebook.com/uniqlo.ph), Twitter (twitter.com/uniqloph), and Instagram (instagram.com/uniqlophofficial).