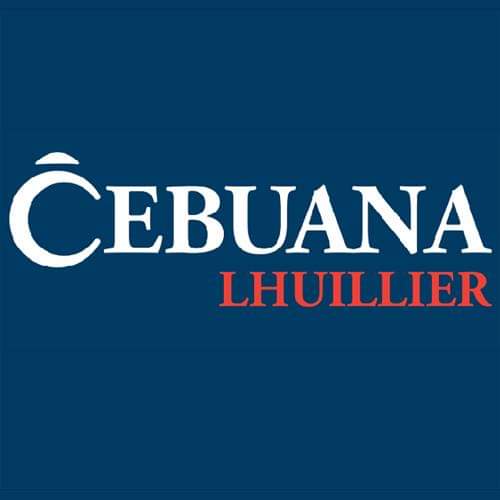 The uncertainties that came with the global health pandemic led to financial stress that altered the lifestyle of many Filipinos. For close to two years since the global COVID-19 pandemic started, many lost their jobs and had to make do with what little savings they have stashed away.
A study titled, "State of Banking and Financial Wellness" commissioned by US-based research firm Forrester, indicated that more than half of Filipinos identified building their savings as one of their top concerns when it comes to personal finance.
The desire to have money safely stashed when rainy days come, is one that is shared by every Filipino—regardless of stature in life or the money they earn. When COVID-19 hit, majority of Filipinos were left without a stable means of livelihood as the strict lockdown badly affected the economy, leading to a significant number of business closures and an uncertain future for those engaged in the gig economy.
Stemming from its desire to push for financial inclusion for every Filipino, Cebuana Lhuillier Bank partnered with Cebuana Lhuillier, one of the country's leading micro financial service providers, to introduce Cebuana Lhuillier Micro Savings in 2019. Cebuana Lhuillier Micro Savings provided Filipinos with an accessible and convenient means to save their hard-earned money by addressing the common barriers in saving, including lack of accessibility, the need for numerous documentary requirements, and the high cost of a starting and maintaining a balance.
"Our main priority is to be a one-stop shop for the micro financial needs of our kababayans. With our commitment of financial inclusion and mobility for everyone, Cebuana Lhuillier Micro Savings account is one of the great products we have created to empower many of our kababayans to save, regardless of their status in life," Cebuana Lhuillier President and CEO Jean Henri Lhuillier said.
The promise of having money saved in times of need was what inspired Cebuana Lhuillier Micro Savings account holders Pillilia Pardo and Maria Luisa Luna to open a savings account and work hard to build a comfortable fund that they can rely on when needed.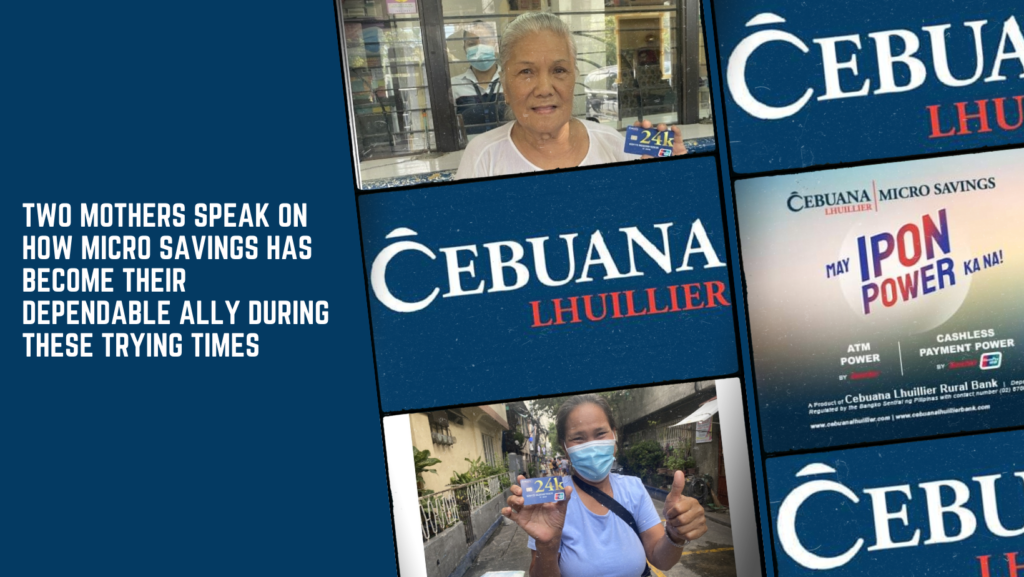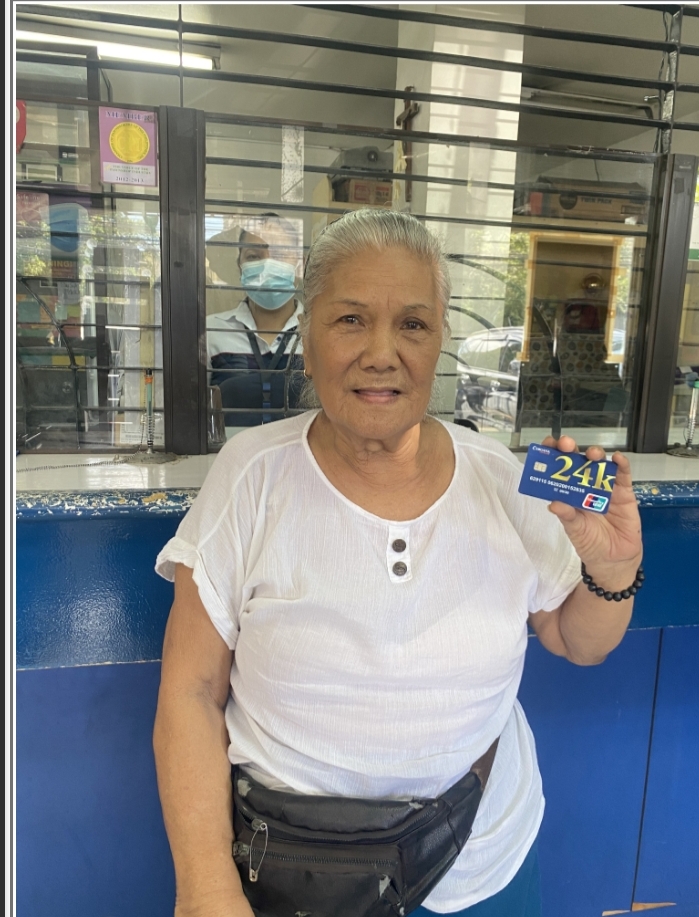 Pillilia Pardo, 79-year-old, sari-sari store owner from Las Pinas and a loyal micro savings account holder, dreams of imparting the value of savings to her children.
Pillilia, a 79-year-old sari-sari store owner in Las Pinas, makes sure to deposit a fraction of her daily earnings into her micro savings account. With her store located right beside the Cebuana Lhuillier Casimiro branch, she has become a daily fixture for the branch personnel who assists her on her everyday transactions.
"Napakahalaga ng savings, kasi pag dumating ang pagkakataon na ikaw ay magigipit, kailangan mo ng pera. Kung mayroon kang ipon, anytime puwede ka makapag-withdraw," shares the septuagenarian. When the pandemic hit, Pillilia used her micro savings account to augment her day-to-day expenses, which included medicines, food, utilities, and rent. When the lockdowns affected her store's earnings, she was comforted by the fact that she did not have to resort to borrowing money in order to get by. "Hindi ka magsisisi kung nakapag-ipon ka…anytime nangailangan, nandiyan ang ipon ko. Mayroon akong magagamit," she adds.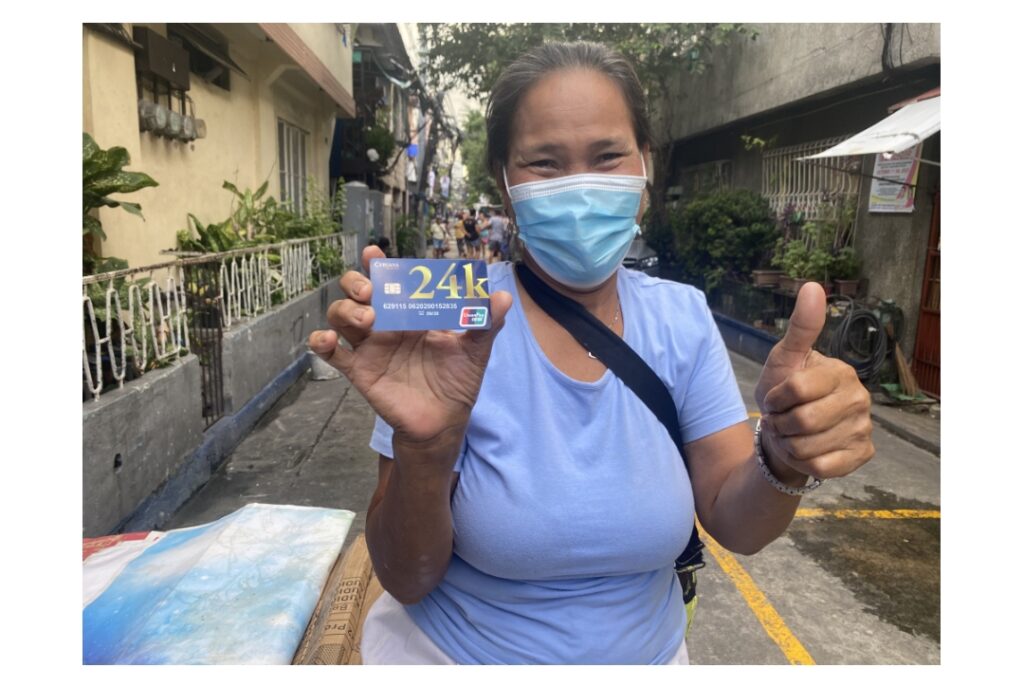 Maria Luisa Luna, a 64-year-old, garbage collector from Manila relied on her micro savings account when the pandemic badly hit her family.
For Maria Luisa, it was her savings that literally saved her family in the midst of the strict Manila lockdowns. She earns her keep by collecting recyclables which she then sells in a junkyard. For over two years, even before the lockdown began, she would make sure that a portion of her earnings goes to her Cebuana Lhuillier micro savings account, which she intends to use during emergencies.
"Hindi na kami makapangalakal nung naghigpit sa lockdown. Yung kinakain namin, halos galing na lang sa ayuda ng gobyerno pero hindi naman sapat yun. Nagkasakit pa ang anak ko. Hindi ko naman matiis na hindi maipagamot. Doon ko na naisip na gamitin yung ipon ko sa Cebuana Lhuillier Micro Savings. Tuwing may kailangan sa bahay, gaya nang pangkain at pang-renta, withdraw ako. Tapos pagpapagamot sa anak, withdraw ulit," Maria Luisa shares. She admits that the protracted quarantine period had drained her savings, but now that everything is slowly going back to normal, she has also resumed building her emergency nest egg, visiting the Cebuana Lhuillier branch nearest her after a day of collecting recyclables and items to sell.
Since its launch, Cebuana Lhuillier Micro Savings has enabled more than 5.5M account holders to have a semblance of peace of mind in times of great need and emergencies. As a cash agent, Cebuana Lhuillier provided account holders with a reliable and highly accessible venue to deposit and withdraw their money in any of its 2,500 branches nationwide, anytime and anywhere.
In 2020, Cebuana Lhuillier Micro Savings was made even more accessible and convenient with the introduction of its new digital features.
"We've always believed that Cebuana Lhuillier Micro Savings should be able to evolve according to the changing needs of its users. By going digital, Cebuana Lhuillier Micro Savings is providing greater IPON POWER to its account holders, by providing them convenience and mobility in maximizing the use of their savings through digital channels," Cebuana Lhuillier bank President, Dennis Valdes added.
Cebuana Lhuillier Micro Savings boasts of greater IPON POWER through the following features: withdraw cash in over 21,000+ BancNet ATMs nationwide anytime and anywhere; purchase online thru UnionPay merchants worldwide; 24/7 unlimited banking access with eCebuana app; and do cashless payments in over 350,000 UnionPay and BancNet accredited stores nationwide.
With more and more Filipinos slowly realizing the value of saving, Cebuana Lhuillier Micro Savings is gearing towards further improving its features to better provide its account holders with a dependable ally they can continuously rely on.