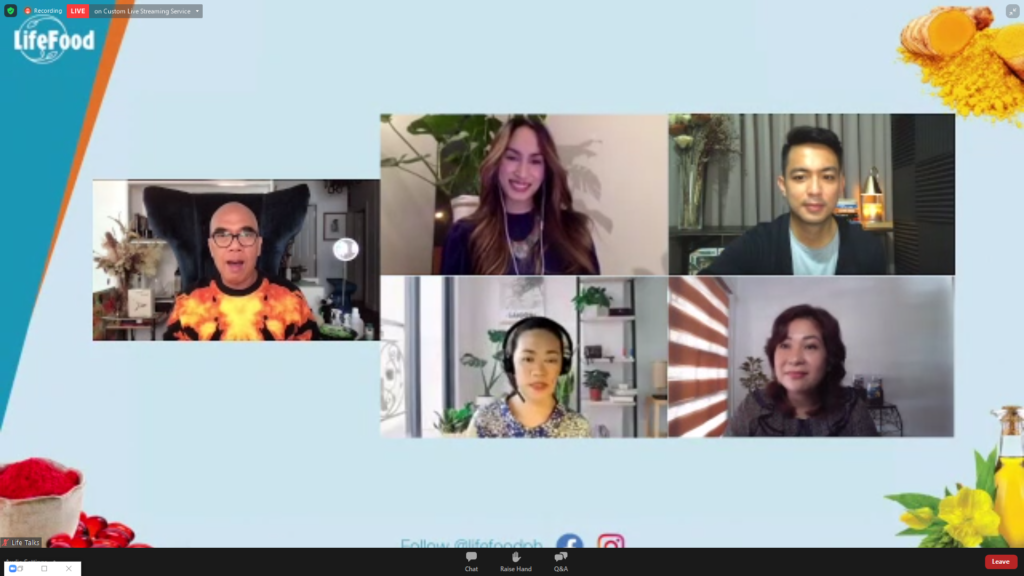 For many of us, the past year and a half has been equal parts challenging and rewarding – with shifting priorities and new self-discoveries. The important thing is finding the drive and motivation to keep doing and achieving more, and living life well and to the fullest.  
Life Talks hosted by Boy Abunda, features actress and mom of 5 Ina Raymundo who has managed a wonderful balance between taking care of herself while handling all her responsibilities at work and home; TV personality and new dad Migs Bustos whose foray into parenthood has changed his perception of life and health for the better; and beauty queen and educator. Internal medicine specialist and functional medicine practitioner Eca Lorenzo, MD, FPCP rounds up the panel for the virtual catch-up to offer useful information, expert guidance, and practical advice.  
 LifeFood brings together these inspiring people to share their experiences and insights that's led them to live their best life, and answer the question Paano magiging buhay na buhay ang buhay? as it launches the newest comprehensive line of condition-specific natural food supplements.  
 With health being a major priority for Filipinos no matter what age, LifeFood is making its line of natural food supplements available to the public. Lifefood is the food supplements brand of Synnovate Pharma Corporation, the naturals division of Unilab.  
Supporting specific health needs such as maintaining cholesterol levels or hormonal balance, and helping with inflammation and pain or skin and eye health, the new brand aims to address specific conditions that may be affecting how we perform every day, and even have long-term impact on our overall wellness.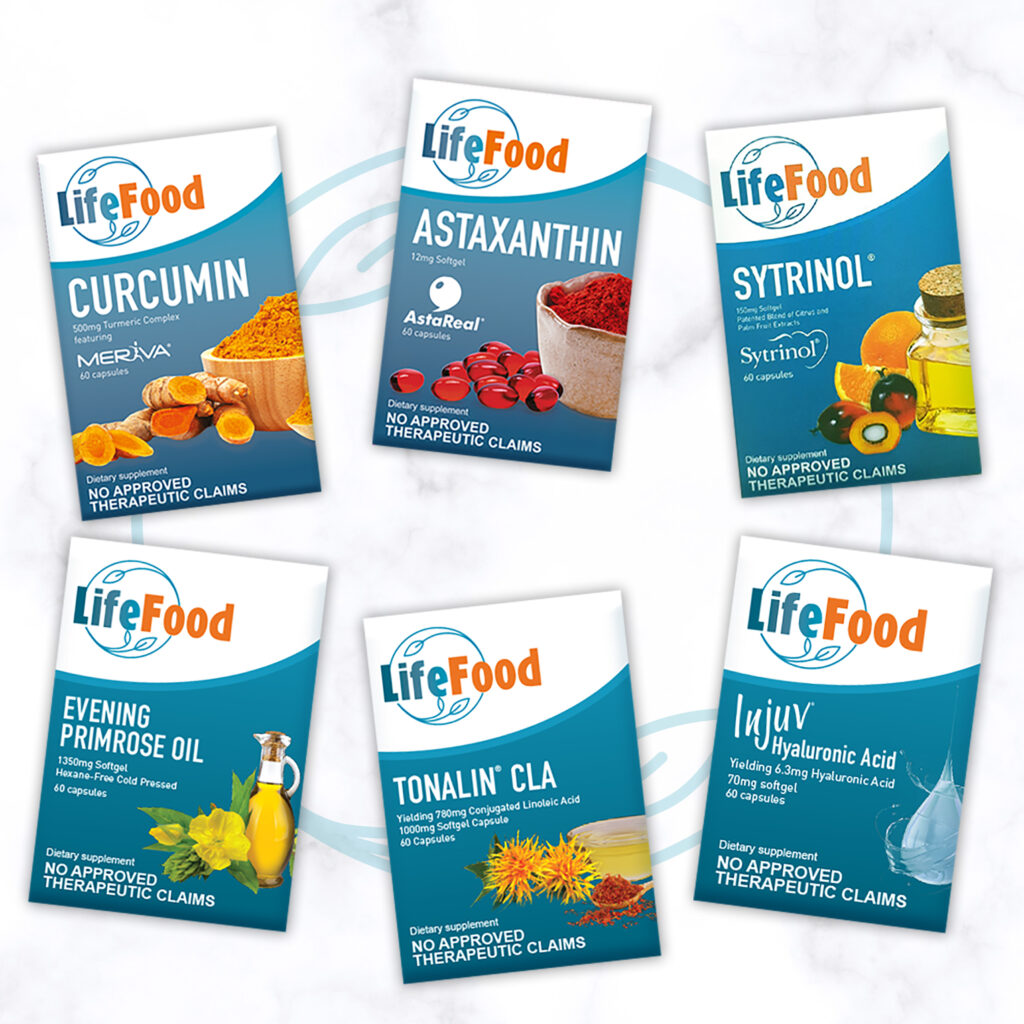 What's great about LifeFood is that its products are derived from natural sources like plants or marine life, meaning, the key ingredients or active components are naturally-occurring. And what sets it apart is that its products use branded or trademark-protected ingredients that are backed by clinical research to prove their efficacy.  
 "We've especially curated our first line products to address the common health conditions of Filipinos," says Abi Nepomuceno, Synnovate Director and Business Unit Head. "LifeFood has carefully chosen the most potent, most studied, and the highest quality ingredients to ensure that consumers get all the value and benefits each of these products provide." 
Currently, the brand has six kinds of natural food supplements. There's Curcumin, which can be used for managing general inflammation to help address osteoarthritis and rheumatoid arthritis and help provide short-term pain relief for joint and back pains. LifeFood Curcumin features Meriva that makes it 29x more bioavailable. Sytrinol that helps lower total cholesterol without the toxic side effects of commonly prescribed cholesterol-lowering drugs.  
Astaxanthin is one of nature's most powerful antioxidants that can reduce the size of wrinkles and improve skin micro texture. It contains strong anti-aging molecules that are 500 times stronger than Vitamin E and 6,000 times stronger than Vitamin C. LifeFood Astaxanthin has the highest dosage at 12mg, studied to be the most effective as a support in preventing skin aging. Injuv contains a clinically-proven low molecular weight hyaluronic acid that makes it easily absorbed for younger-looking, well-moisturized skin to provide better skin hydration and elasticity. It can also be taken by those who need to hydrate joints and other connective tissues.  
 Tonalin CLA is a great choice for those who are looking for a natural weight management supplement. Combined with a balanced diet and exercise, it can help reduce up to 9% of body fat and increase the body's total lean muscle mass.  
 A go-to women's health supplement, Evening Primrose Oil is a natural source of omega-6 that aids in hormonal balance. It can improve skin health, naturally address PMS symptoms, address breast pain, and help with menopause.  
 These natural supplements are also standardized and undergo stringent product testing following pharma standards, so consumers are assured that they are taking supplements that are not only safe, but also effective in addressing the specific concerns that they have. 
 A good life is a full and healthy one, and LifeFood aims to help Filipinos achieve that. As Nepomuceno says, "Sana matulungan namin sila na mas maging buhay na buhay ang kanilang buhay."   
 Follow @LifeFoodPH on Facebook and Instagram for health info and life-enriching tips. Get to know more about LifeFood at lifefood.com.ph.