Forbes once said that "today's audiences are too smart for 'fake' sales pitches." 
This is why influencer marketing has become important for businesses. Far from the hard sell ways of old, this kind of marketing paves the way for a more authentic relationship between the brands and consumers. Instead, influencer marketing banks on sharing the genuine self and making genuine connections. Think: kindred spirits when it comes to products to love and patronize. 
Today, there are many influencers you can work with. Because of demand, it has also become easier to work with them. Top PR agencies in the Philippines have built relationships with many credible influencers from various niches to help you find the right influencers for your brand. 
But before engaging in influencer marketing, you need to at least know what it is and what steps you need to take to ensure a productive and meaningful partnership with influencers. 
Understanding Influencer Marketing 
Influencer marketing is the engagement with socially-recognizable individuals that have an established digital presence and active community, to endorse (or simply mention) your product or service. These individuals or influencers can be categorized into four types depending on how many active and engaged followers they have. 
Mega influencers – 1M+ active followers

Macro-influencers – 100k to 1M active followers

Micro-influencers – 10k to 100k active followers

Nano-influencers – Less than 10k active followers
With the growing number of influencers in the Philippines, how do you choose who should speak of and for your brand? Read on!
Finding the Right Influencer
When choosing an influencer to partner with, a clear alignment between the brand and the influencer is paramount. If you are in the business of baby products, the partnership you should pursue is with mom influencers. If you are a fitness brand, of course, it is best to seek influencers who are into a healthy lifestyle or about to start one. 
In other words, your brand value must be something that resonates with the influencers – and more importantly their target audience.  
Once you've identified the niche of influencers you want to work with, start checking social media influencer platforms or agencies to help you with influencer outreach. You can get a better understanding of the influencers you're looking for – if they're macro- or nano-influencers, the kind of content they produce, and the audience they cater to. More than this, you should also conduct a thorough background check to see what information about them exists out there.
Or you can ask yourself these questions:
Is this influencer the mouthpiece I want for my brand?

Is their reputation one I want attached to my brand?

Is their audience one I want to reach?

Can their executions help reach my campaign goal?

Is their professional fee in my campaign budget?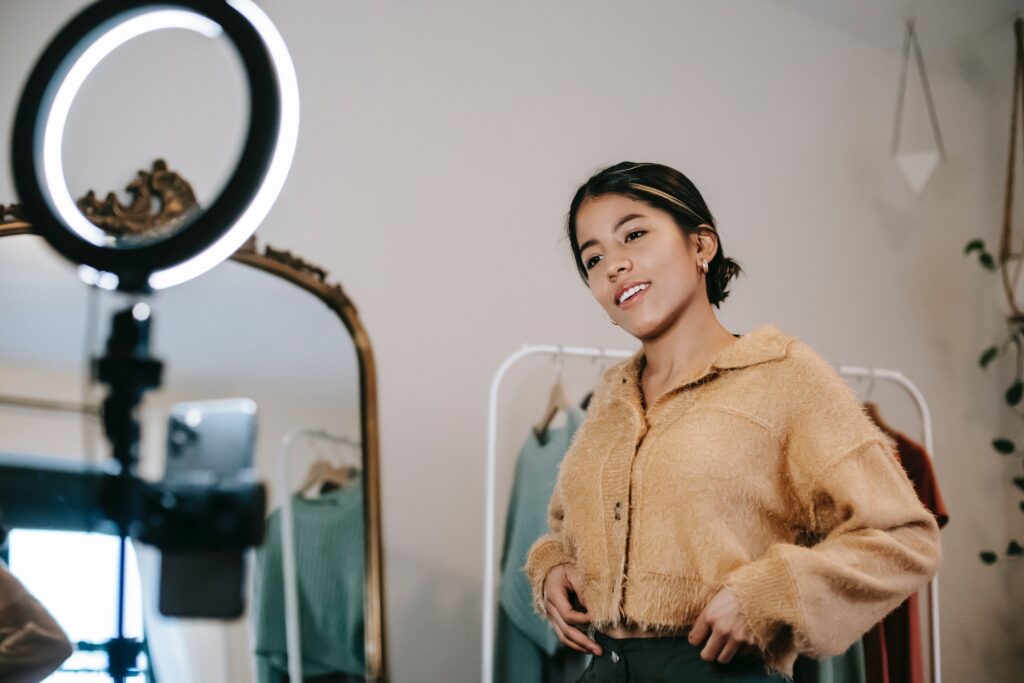 Making that Collaboration Happen
Once you've decided on the perfect influencer you'd like to engage, the next step is to actually engage. With your initial outreach, you can introduce your brand and set the tone for the kind of content to create, the general scope of work, and more. You can then further the discussion by going more into detail and explaining the project timeline, the compensation packages or trade-offs, and other particulars.
In collaborating with them, you have to recognize that influencers know their audience more than anyone. Thus, trust that they know where and how to position your brand in relation to the influencer engagement strategies they've been implementing. Remember, collaboration works best with mutual trust! To ensure alignment, include these items in your proposal.
Brand and business background

Your goals

Visual examples

KPIs and success metrics

Influencers responsibilities

Project timeline

Compensation

Plus a convenient brief so that both parties can refer back to agreed-upon details
On that note, remember to draft and sign formal agreements for this undertaking. 
They are now officially one of your stakeholders that you should build good relationships with. In line with this, take the time to thank them for every accomplished project, congratulate them on an achievement, remember their birthdays, and greet them with a gift! Trust us, every effort counts towards a lasting relationship with them.  
Measuring the Success of Influencer Campaigns
Of course, just like any other worthy investment, you want to know your influencer marketing ROI. The important point when it comes to measuring success in influencer marketing is to define what success looks like for you. Hence, you and the influencer should agree on Key Performance Indicators (KPIs) which you will revisit from time to time. Common KPIs include engagement rate, awareness increase, brand retention, number of leads gained from the campaign, and volume of sales made and income generated throughout the campaign period.
Apart from income generated, another measure of success for the brand is if there are campaign savings to take into account. Thus, it's also essential to have an accurate record of the costs of influencer fees, production, and ads, among others. You can use Google Analytics and social media analytics platforms that make data accessible and organized so you can calculate ROI and make data-driven decisions. 
The Future of Influencer Marketing 
The successful integration – and even demand – of influencer marketing into digital marketing best practices is showing no signs of stopping. If you are a business that has engaged in product promotion or brand advocacy through influencers, you are on the right track! 
Just remember that, for all your preparation, research, and care, the particulars of influencer campaigns can still change and evolve. The key is to be collaborative so you are not caught off guard. 
Collaborative influencer marketing campaigns come with different factors that brands have to consider: changing algorithms, consumer agency, and platform regulations are just a few of these factors shaping influencer marketing. 
To help you prepare for the future of influencer marketing, here are some topics you should be updated on: 
The integration of Artificial Intelligence in influencer marketing 

The increasing appeal of live online shopping and online selling

The professionalization of being an influencer 

Features of social media platforms, especially Tiktok 

How authenticity is perceived and maintained in the online world

The possibility of having a Chief Influencer Officer for your brand or business

The demand for diversity and inclusivity in business narratives and actions
Read up on and utilize these trends well, and you can find yourself well-versed in the world of influencer marketing. Being well-informed can help you make better marketing decisions for your business bottom line.