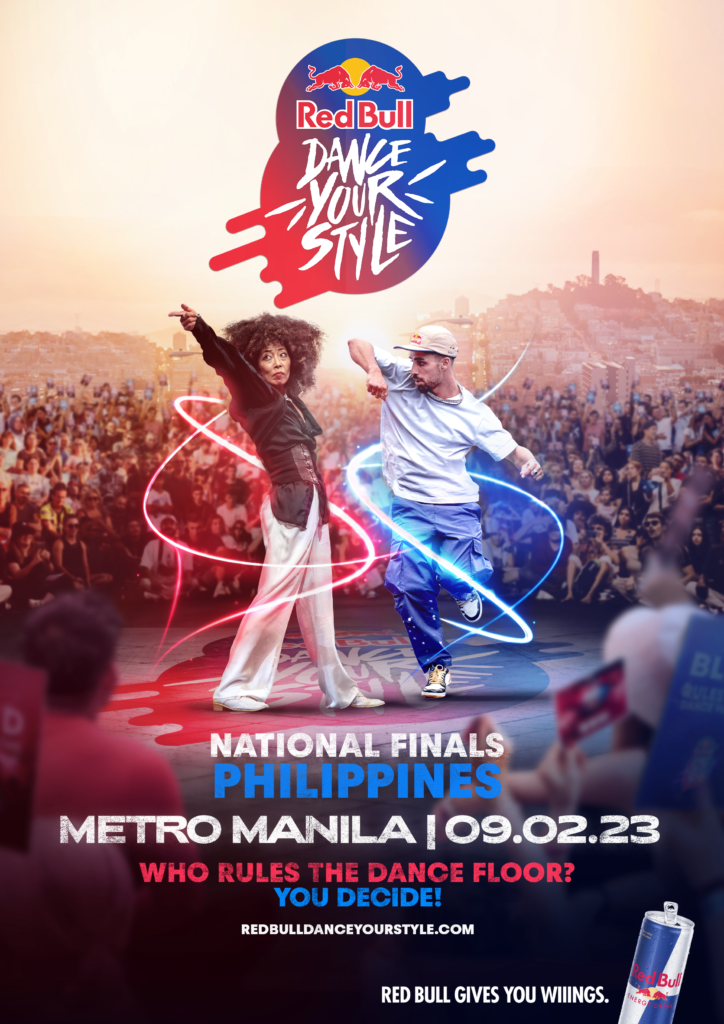 Red Bull Dance Your Style, the renowned brand's take on a one-on-one unique street dance competition that challenges the boundaries of every dancer's freestyle and improvisation talents, is ready to return to the Philippines for its highly anticipated second season.
Continuing the momentum of last year's debut in the nation, Red Bull Dance Your Style promises to present another tough and spectacular competition showcasing the ability and originality of the Philippines' finest dancers. Unlike traditional dancing competitions, Red Bull dancing Your Style gives the audience complete control over who wins each fight. The audience's participation generates an unequaled degree of atmosphere, allowing every dancer to channel their full potential and present a riveting performance.
Red Bull Dance Your Style: A Complete Dancer's Stomping Ground
The journey of Red Bull Dance Your Style started with auditions to look for the best dancers in the country to compete in the upcoming Cebu and Manila qualifiers under the guidance of Philippine All-Stars' legends and dance consultants, Vince Mendoza and Lema Diaz. The victorious dancers from both respective qualifiers will move on to the National Finals on September 2, 2023. 
The event is open to all performers who possess the drive, skill, and passion necessary for any good dancer. When asked how the tournament can be daunting to first-time contestants, Mendoza reassured that taking the first step towards new opportunities can change a performer's life forever. "Don't be afraid to enter for the first time. It's the experience and giving your best that's the greatest gift you can give yourself. I also get nervous, but if you overcome that fear it will change your life forever and that moment is yours forever," he said.
The winner of the National Finals will advance to the World Finals and represent the Philippines against the top dancers from around the globe—the World Finals of Red Bull Dance Your Style in Germany in November of this year. 
For more information and updates regarding this year's season of Red Bull Dance Your Style, visit the official Red Bull website and the following social media pages (Facebook | Twitter | Instagram | Tiktok )