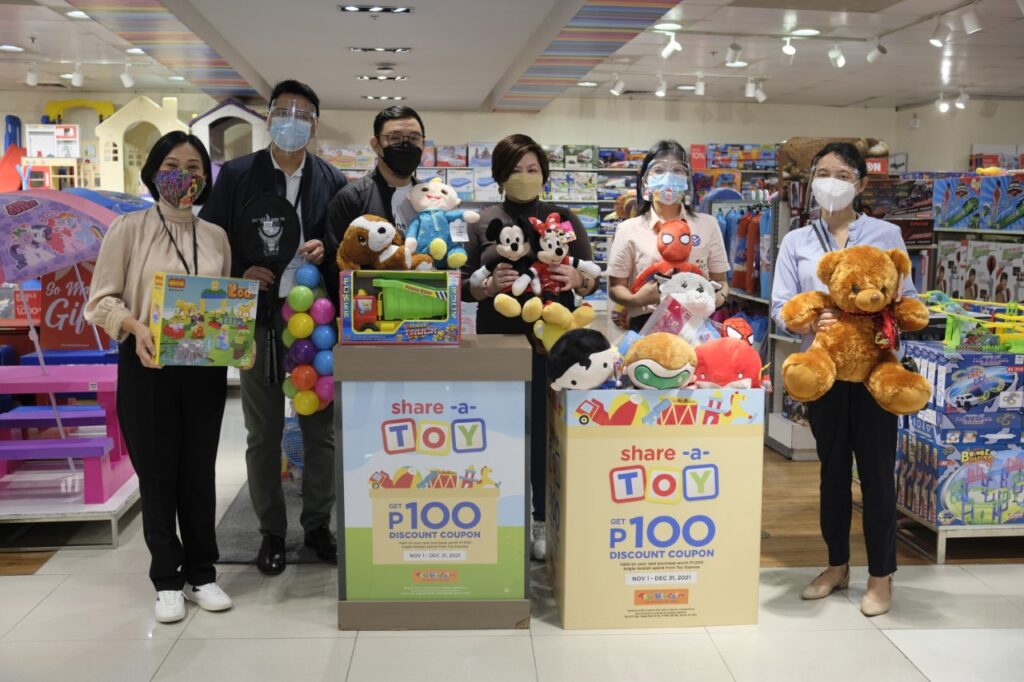 Despite the pandemic, The SM Store's Share-A-Toy collected more than 45,000 toys in December 2021. Customers and partner organizations donated new and pre-loved toys to The SM Store and Toy Kingdom branches nationwide. Customers received a P100 discount voucher for every donation courtesy of The SM Store.
The toys collected will be distributed to children from the SM Foundation and The SM Store partner organizations. Among the recipients in Metro Manila are pediatric patients from the Amang Rodriguez Medical Center, Philippine Children's Medical Center, and the Philippine General Hospital.
Recipients outside Metro Manila include non-government organizations such as the Heart Warriors Tarlac Chapter and the Islamic orphanages under the Arkat Lawanen network in Mindanao. Indigenous groups, the Mangyan community in Sipitsaburan, Puerto Galera, Palawan tribe in Brooke's Point, and the Panay Bukidnon in Calinog, Ilo-ilo, will also receive toys from The SM Store's Share A Toy.
In addition to the toys collected from The SM Store and Toy Kingdom branches, a global resourcing company and its employees shared 2,000 gift boxes containing educational materials and toys. Students of Doña Luisa Obieta Elementary School in Amungan, Iba, and the Sta. Martha Elementary School in Pangolingan, Palauig, will receive these donations. Both schools cater to the Aeta community in Zambales. Children of fishing folks from Panglit Elementary School will also receive toys and learning materials.
Watch out for more stories as The SM Store visits and distribute toys to partner communities around the country. For more information, see The SM Store's website.