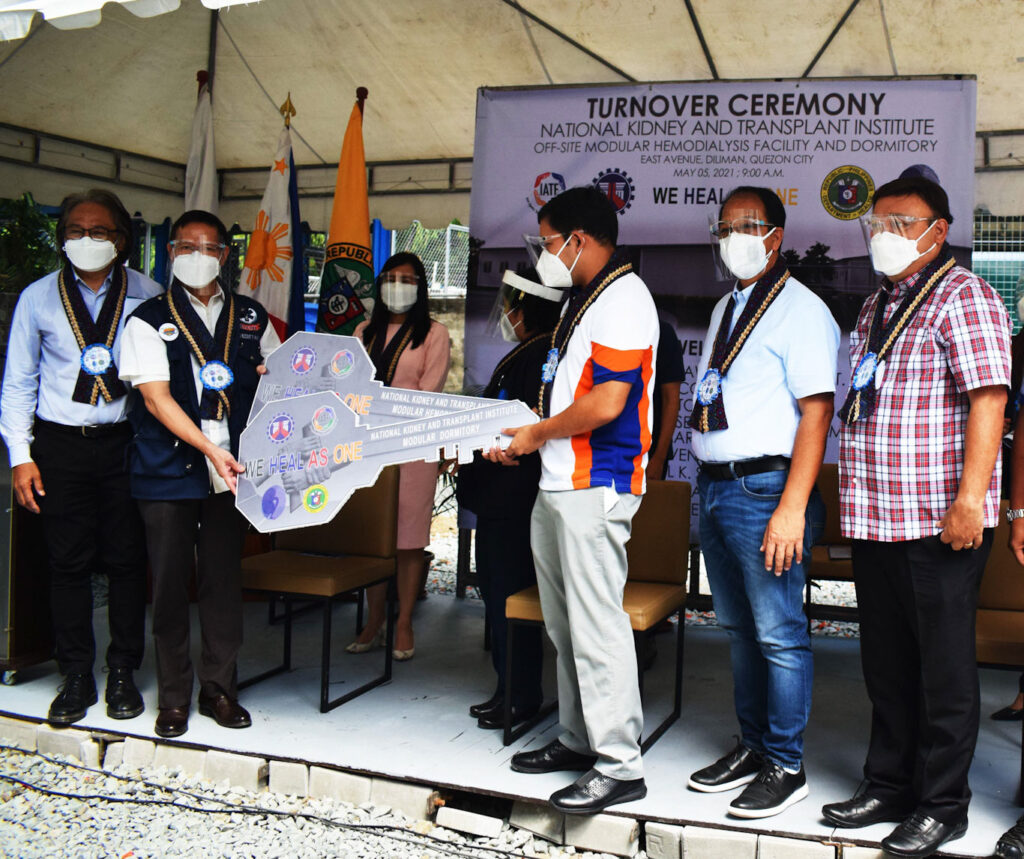 The National Kidney and Transplant Institute, in collaboration with the Department of Health, the Department of Public Works and Highways, and the Inter-Agency Task Force on Emerging Infectious Disease inaugurated its new off-site modular hemodialysis facility for dialysis patients afflicted with COVID-19 in the morning of May 5, 2021.
As part of its commitment to protect and improve the health of people around the world, B. Braun Avitum Philippines, Inc., the largest hemodialysis company in the country, entered into an agreement with NKTI under its tender process to provide hemodialysis machines, supplies as well as manpower to operate the hemodialysis COVID-19 facility.
The facility houses a total of 20 state-of-the-art hemodialysis machines which can operate at 3 shifts and can accommodate 60 treatments per day for COVID-19 dialysis patients. Each station is situated in its own respective room to provide proper isolation per patient undergoing hemodialysis.
Located in a separate wing several meters from the hemodialysis treatment area is a 16-room dormitory that can house up to 32 healthcare workers. The dormitory will house both B. Braun and NKTI nursing and technician staff providing care for the hemodialysis patients.
The facility was turned over by Hon. Mark A. Villar, Secretary of the Department of Public Works and Highways to the Department of Health, represented by Hon. Francisco T. Duque, III, MD, and National Kidney and Transplant Institute, headed by Rose Marie O. Rosete-Liquete, MD, FPCS, FACS, Executive Director of the institution.
The event was also graced by Presidential Spokesperson Harry L. Roque, Quezon City Mayor Joy G. Belmonte, IATF Chief Implementer and Vaccine Czar Secretary Carlito G. Galvez, Jr. and Deputy Chief Implementer for COVID-19 National Task Force Vivencio B. Dizon.
This collaboration speaks volumes on how different agencies and institutions put together their minds and combine efforts to respond to the National Health Emergency the country is facing. It is also in this same heart and spirit that B. Braun Avitum Philippines, Inc. remains committed to heed the call for cooperation as the Nation strives to serve the Filipino people and put an end to the COVID-19 pandemic.