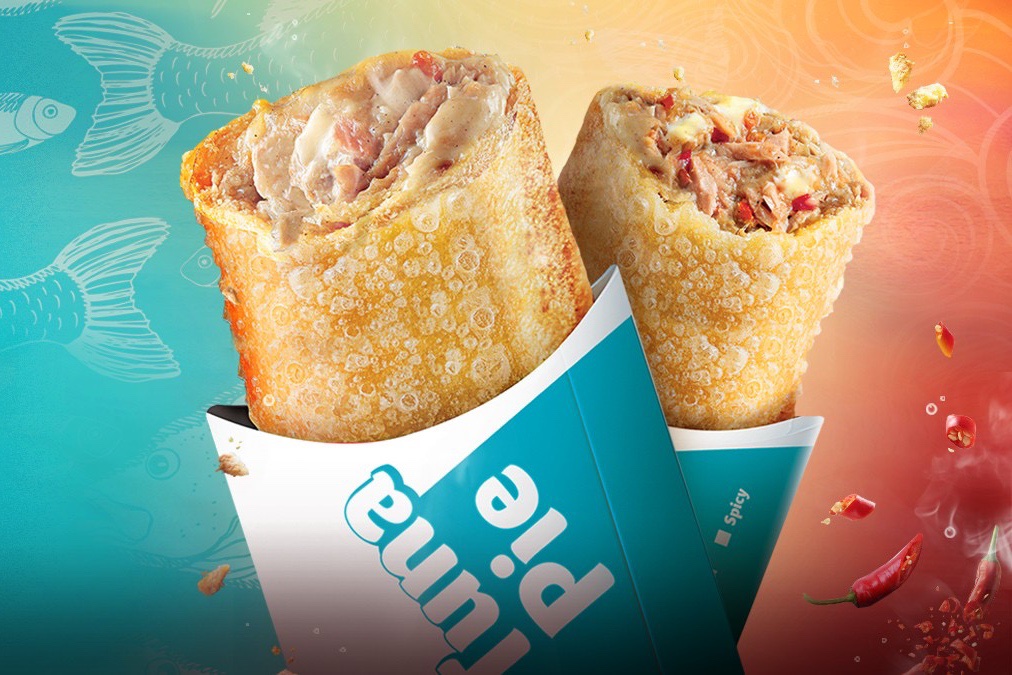 When it comes to snacks, it's absolutely true that Filipinos want to munch on something that's deliciously satisfying. They want something that can easily fill them up, and they sure won't settle for something that's bitin.
That's why you can't go wrong with the satisfying goodness of the Jollibee Tuna Pie. It's great to have anytime, anywhere, especially this season. The Jollibee Tuna Pie, available in both Original and Spicy  flavors, never fails to hit the spot with its creamy tuna filling and golden pie crust that delivers crispy-creamy goodness with every bite!
"We know that Jollibee fans absolutely love Tuna Pie—both the Original and Spicy flavors! The creamy tuna filling and that crispy golden pie crust will never let them down, especially when they're craving for a great fish snack this season!" said Bea Bediones, Jollibee Marketing – Brand Manager for Pies.
The Jollibee Tuna Pie is available for only PHP 45 for the Original Solo, PHP 132 for the Original Trio, PHP 49 for Spicy Solo, and PHP 145 for the Spicy Trio in all Jollibee stores nationwide. Have it safely delivered to you via the Jollibee Delivery App, JollibeeDelivery.com, or #87000. Also available in Drive-Thru and Take Out!
For more info and updates on Jollibee products, like Jollibee on Facebook, subscribe to Jollibee Philippines on YouTube, and follow @jollibee on Twitter, Instagram, and TikTok