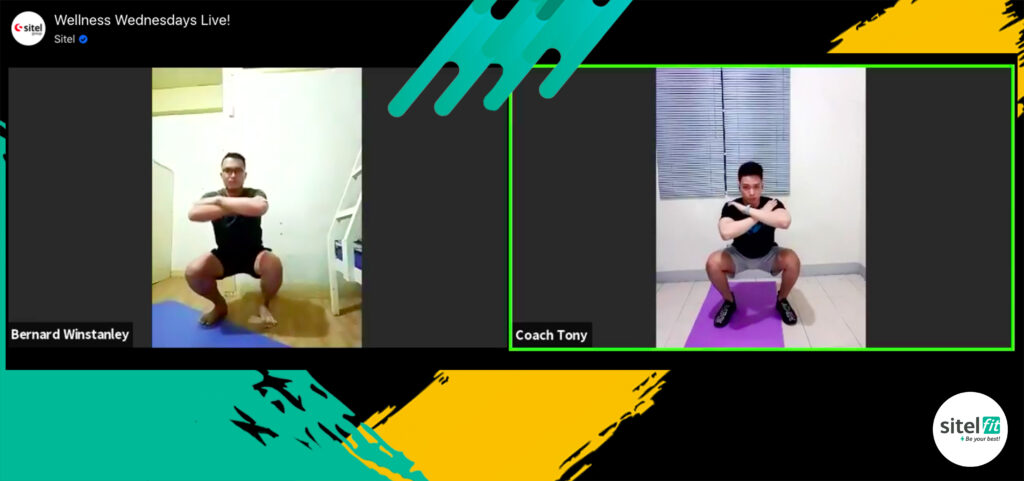 Sitel Group®, a global leader in end-to-end customer experience (CX) products and solutions, reinforces its commitment to the health and wellbeing of its employees with exciting new programs and initiatives to the Sitel Group global health and wellbeing program, SitelFit. In 2021, the program will continue to provide associates with encouragement, holistic wellness support and expert tips and tricks. It will also launch fun new challenges designed to help keep employees connected, moving and motivated.
Launched in the Philippines in 2018, the SitelFit program is a global health and wellbeing program that encourages Sitel Group associates to make healthier choices and provides health and wellness information and advice for a healthier mind and body. It also invites associates to participate in exciting and fun challenges for charity and to create and achieve personal fitness goals.
While the program initially was primarily a company-wide exercise and movement initiative, it has since evolved into a comprehensive holistic wellness program covering mental and emotional wellbeing alongside physical exercise and healthy eating programs under three pillars namely: Move Well, Eat Well and Live Well.
In 2020, before the pandemic, SitelFit launched the #OneSmallChange campaign that encouraged employees to take even just small steps – like drinking more water, walking more in a day – to create positive changes in their lives. When the global health crisis arose, the program recognized the need to quickly pivot and expand to provide the support needed during a difficult and challenging time.
Digital executions, live feed workouts and online events were created to share information on health and fitness as well as programs specifically created for mental wellness, emotional health and more. Associates across all sites shared their healthy at-home virtual exercise ideas and meal plans. The company also invited local health and wellness experts to share their knowledge and tips via social media.
"SitelFit has grown exponentially over the past years," shared Dimiter Pigev, global program manager, SitelFit. "2020 saw a rapid increase in program members which is continuing into 2021. We also launched a SitelFit global wellness survey to help shape the program to suit our associates' needs during these unique times and implement initiatives important to them. Plus, through our United Heroes app, we can help all countries push their local activities and events."
In the Philippines, SitelFit began 2021 with an exciting roster of events. Initiatives include activities like Wellness Wednesdays Live Sessions, Distance Challenges, Most Active Site contests and more. In March, Sitel® Philippines launched the Run for Women Distance Challenge in celebration of International Women's Day. Associates were challenged to track their movement and distance through the United Heroes app and the one with the longest distance covered from March-May will win a cash prize and a corresponding donation to their chosen women organization/charity.
"We're very excited to see how our associates in the Philippines rise to the SitelFit challenge this year," said Jorelle Robles, Head of Marketing – APAC, Sitel Group. "In previous years, our teams showed their incredible commitment through winning challenges, setting records, and donating to charitable causes. We've got an exciting lineup prepared in the months ahead and we can't wait to see what our community can achieve together."