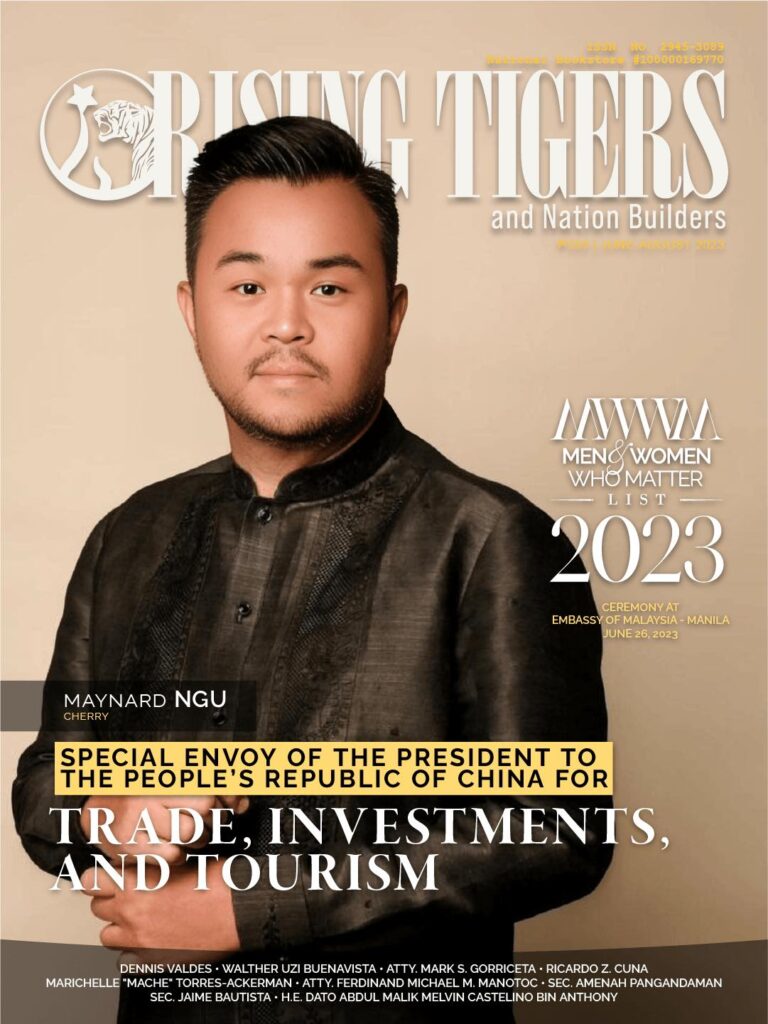 Young, successful and as envoy to one of the most powerful country right now to promote trade, tourism and investments, Maynard S. Ngu, was just recently appointed as the Special Envoy to represent the President of the Philippines in China. His mission is to manage bilateral relationships, fostering communication, as well as providing insights that would focus on discussing the potential investments for both nations. As a Special Envoy he is entrusted with the task of looking after trade, investments, and tourism. He engages in discussions with business stakeholders to take full advantage of the extensive trade and other opportunities.
As Entrepreneur
Mr. Ngu is the Chief Executive Officer (CEO) of Cosmic Technologies Incorporated, the company behind Cherry Mobile, a leading tech giant. Cherry Mobile entered the market in 2009, going head-to-head with global brands. Under Mr. Ngu's sharp business acumen, Cherry Mobile has continued to thrive as part of the conglomerate MSN Group of Companies.
After a decade, the company has evolved to further serve Filipinos by offering a comprehensive selection of products, from Internet of Things (loT) systems, home essentials to mobile phones.
CHERRY enables its consumers to experience a smart way of living by creating smart homes for convenience, efficiency and security.
The constant success has allowed them to give back to the underserved countrymen with sincerity. Through its Corporate Social Responsibility (CSR) arm, CHERRY Cares has been actively creating substantial social impacts with education as their main thrust. Be it through technology and innovation or by means of improving the nation. CHERRY continues to defy the norm and transform one community at a time.
A bigger role representing not just a company but the whole Philippines, Mr. Ngu with his proven business strategy with vast knowledge and experience in making something a success will surely bring the Philippines in new heights.