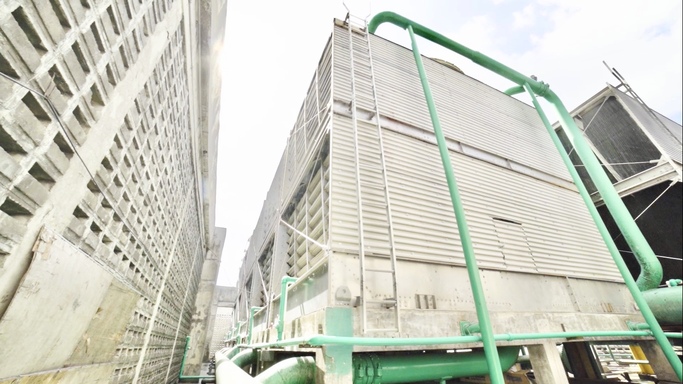 Water scarcity is one of the biggest issues that the world is facing today. Defined as a problem that occurs when the demand for water exceeds the available water supply, water scarcity is seen as a problem that will only get worse, especially since water use continues to increase at an unprecedented rate globally.
According to 2019 figures from UN-Water, an interagency mechanism that coordinates the efforts of United Nations (UN) entities and international organizations working on water and sanitation issues, global water demand is expected to continue increasing by 1 percent annually until 2050.
As a company with sustainability at the core of its operations, SM Prime Holdings Inc. (SM Prime) knows that there is a need for solutions that help address the degradation and depletion of the world's natural resources. In line with this, the company has been continuously working towards strengthening its commitment to a circular economy, implementing solutions that help improve efficiency when using natural resources, including water.
"We all know that fresh water is a finite resource, so it is important that we try our best to conserve it. This is why SM has been adhering to a circular framework when it comes to our resource consumption, including the way we use water in our malls," said Engr. Liza B. Silerio, Vice President for SM Supermalls Corporate Compliance Group and SM Cares Program Director for Environment.
To improve water efficiency in its mall operations, SM employs facilities that help reduce its consumption of fresh water. Among these are sewage treatment plants that treat wastewater plumbing systems. This allows the water to be reused, helping ensure that there is enough water for the malls and the communities nearby.
All wastewater from tenants and mall restrooms are treated in the sewage treatment plants to become non-potable water. The recycled water is then used for air conditioning operations, specifically by cooling towers, as well as for flushing toilets and watering of gardens.
In 2021, SM was able to save a total of 8.7 million cubic meters of water—enough to fill 3,480 Olympic-sized swimming pools—with the help of these facilities, which are present in 72 SM malls nationwide and have been in operation since the early 2000s.
"Aside from minimizing our impact on common water resources, recycling water through these sewage treatment plants allows our malls to save big on water costs," Engr. Silerio said. "Now, imagine if we all did it. I think we can leave a significant positive impact on our country's source of fresh water."
SM Prime is committed to supporting the United Nations in achieving its Sustainable Development Goals (SDG), including "SDG 6: Clean Water and Sanitation" which aims to ensure the availability and sustainable management of water and sanitation for all.
Other initiatives of SM aimed toward this include the Trash-to-Cash Market and Plastic Waste Collection initiative, both promoting responsible disposal of plastic waste so they don't end up in seas and oceans; the AweSMSeas campaign in partnership with the USAID and PRRCI, which raises awareness of the importance of managing plastic pollution affecting the world's waters; and the International Coastal Cleanup that gathers thousands of volunteers annually.
Visit www.smprime.com/sustainability-overview to learn more about the sustainability programs of SM Prime Holdings.