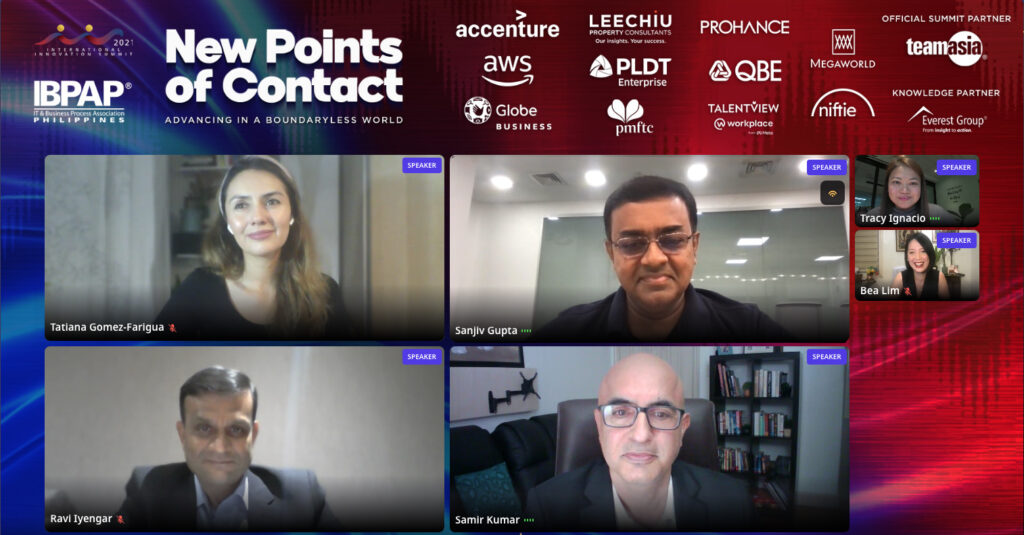 Sitel Group®, one of the largest global providers of customer experience (CX) products and solutions, was represented by Ravi Iyengar, Chief Operating Officer, Sitel® Philippines, Australia and New Zealand, at the recently concluded IT and Business Process Association of the Philippines' annual conference. The event, entitled "New Points of Contact: Advancing in a Boundaryless World," focused on how the workplace is evolving to meet the challenges of the new normal. In his panel discussion about workspaces of the future, Iyengar shared how the successful hybrid work format from Sitel Group was a collaboration between leadership and the company's associates.
"We run a global program at Sitel Group called Sitel My Associate Experience or MAX," Iyengar shared. "It's a large-scale group think program that allows us to get invaluable feedback from our associates and share ideas, best practices and innovations. Through Sitel MAX, everyone in the company has a voice, and programs can be designed from the ground up and not just by management. Sitel MAX played a key role in how we put together our current hybrid work format. We are leveraging the best operations model for our people, keeping everyone safe and secure, and giving employees more options."
As the global BPO pivoted quickly to navigate the new normal in the face of COVID-19, the company launched digital solutions like virtual recruitment, heightened online data privacy practices and web-based training and development. The latest innovation launched during the pandemic was the Sitel® MAXhub, a hybrid co-working center dedicated to in-person collaboration, training and development and employee engagement. This smaller, streamlined center brings the Sitel Group experience closer to potential BPO professionals in different locations throughout the country. MAXhubs were opened closer to the communities to make it easier for employees and potential future employees. The hubs facilitate recruitment, onboarding and technology and equipment distribution for Sitel at Home™ arrangements.
"These MAXhubs are an integral part of what we see as the way forward in our hybrid work operations plans," Iyengar said. "We will still have associates in our centers, and we have bolstered our work-from-home capabilities as well too. We are just giving our associates and partners more options while ensuring that their health and safety remains our top priority."
Iyengar was joined by professionals in the IT-BPO industry who also shared how their companies were adjusting operations models to fit the new normal. Pivots included creating new innovative workspaces, launching stringent safety protocols, and creating flexible business continuity plans.
"At the end of the day, each company will have to create a working model that is best for them. This usually means a robust combination of remote work and onsite work," concluded Tracy Ignacio, panel moderator, Chief Operating Officer, KMC Solutions. "There are still challenges we'll be facing, and innovation and agility are key factors to surviving the uncertainty. Businesses must be willing to change and improve as we go along. That's the way forward in this new normal."
The IT and Business Process Association of the Philippines (IBPAP) is the country's premier association for information, technology, and business process management. It serves as a one-stop information and advocacy gateway for the industry and creates events that bring industry professionals and leaders together to collaborate and share best practices.