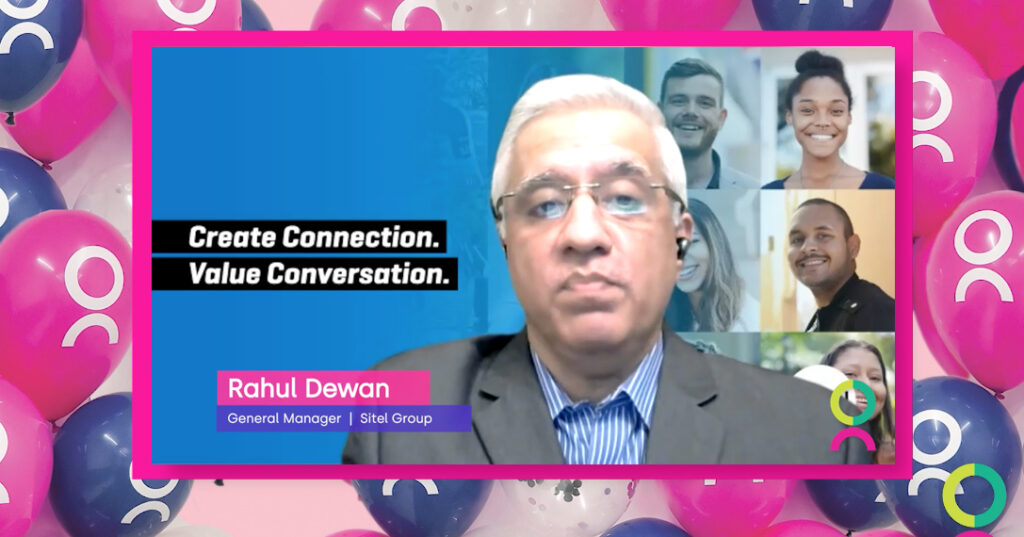 Sitel Group®, one of the largest global providers of customer experience (CX) products and solutions, was recognized by Centrical as "The Innovator" during their year-end Centrical Select Awards. The company's commitment to pushing boundaries and finding innovative ways to utilize employee engagement and performance platforms was acknowledged during the awards ceremony.
Employee engagement is one of the key pillars of Sitel Group. The global BPO understands the importance of creating and nurturing an environment where employees feel empowered. From physical centers to digital spaces, Sitel Group ensures that everything is focused on supporting their associates, leveraging tools and innovative solutions to enhance their overall experience. Their centers are created for collaboration and designed for comfortable working. Digitally, they have launched platforms, events, and activities where employees working from anywhere can easily participate and join the global community. They also have Sitel® MAX – My Associate Experience – an employee program that aims to strengthen associate partnerships, encouraging their 160,000 employees to help shape and design the future of the business.
"It's an honor to be recognized by the Centrical Select Awards," shared Rahul Dewan, General Manager, Sitel Group. "We pride ourselves on pushing boundaries, and that's what Centrical enables us to do, quickly and with ease. We are transforming experiences and seeing valuable returns on our investment in people engagement, including improved engagement numbers and boosted sales. Innovation is a key value for Sitel Group and an important part of our DNA and our collaboration with Centrical has enabled us to move the needle on employee and customer experience."
The Centrical Select Awards highlights their partners that go above the beyond in employee engagement. The platform honors the exemplary contributions and exceptional performance of businesses that are visionaries among industry leaders. This yearly event recognizes the value of shining the spotlight on excellence. Recognition remains a core pillar of Centrical's globally utilized employee-centric platform, which is why they launched the awards two years ago. Centrical works with some of the best brands in the business today, including companies worldwide that are innovating new ways to use technology and insights to positively impact their business, customer satisfaction, and employee experience.
"On behalf of everyone at Centrical, it's my great pride and pleasure to recognize the teams that are taking our employee engagement platform to new heights," shared Gal Rimon, Founder, and Chief Executive Officer, Centrical. "Congratulations to our winners and finalists. I couldn't be prouder to be your partner and to have helped inspire such incredible and sterling achievements."