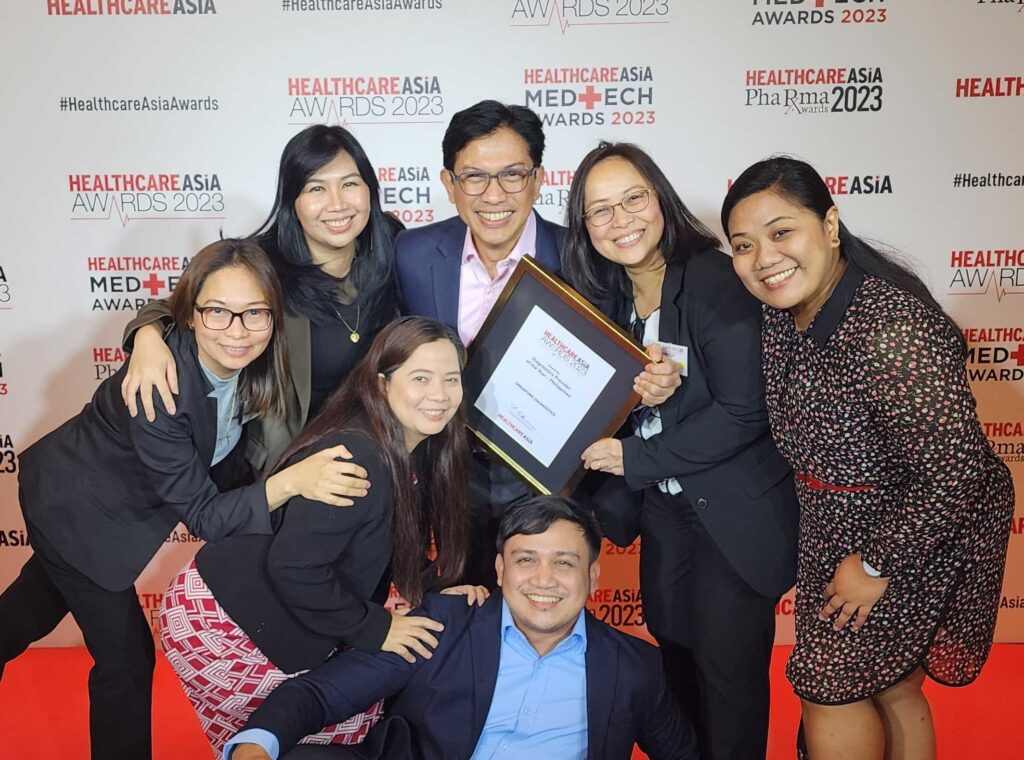 Singapore Diagnostics (SGD), one of the major medical laboratories in the Philippines, was recently named "Diagnostics Provider of the Year" by the renowned Healthcare Asia Awards. The awards program recognizes healthcare organizations from around Asia for their outstanding achievements in healthcare.
This year's Healthcare Asia Awards, with the subject "Recognizing Trailblazing Initiatives in the Healthcare Sector," honor healthcare organizations that responded to the challenge of huge upheaval following the epidemic. This year's edition of the awards program focused on the achievements of healthcare facilities in the area over the previous 24 months in terms of innovation and new activities to better serve patients and safeguard staff. The healthcare facilities were then required to identify the issues faced and develop remedies. Finally, they were asked to describe the distinctive and original ways they used to solve these problems. The jury praised SGD for proving success despite the industry's limitations in quality, access, and skills.
"We are further encouraged to continue our programs to improve accessibility and affordability, improve quality, and continue with training and development of Filipino lab scientists
SGD was joined by other awardees from all over Asia in 27 categories.
SGD is also listed in this year's Philippine Growth Champions by international market research firm Statista, which comprise top 25 businesses that have significantly contributed to the fast-paced growth and business climate in the Philippines.
SGD, a subsidiary of Pathology Asia (PAH), one of Southeast Asia's largest medical diagnostic groups with laboratory, genomic, and digital health operations in Singapore, Malaysia, Indonesia, Vietnam, and Australia, was also re-accredited by the prestigious College of American Pathologists last year. SGD has been CAP Accredited since 2019, making it one of only a handful international laboratories to hold this honor.
SGD has been handling laboratory requirements for over 600 hospitals, clinics, labs, and healthcare institutions in the Philippines since its inception in late 2013. Every month, up to 50,000 patients are served, and up to 3.5 million laboratory exams are performed.
The organization also acts as a training ground for Filipino medical technicians and doctors who currently work in world-class hospitals and health institutes.