At the height of the quarantine, two home activities became huge trends among Filipinos on social media–cooking/baking and dancing on Tiktok. From must-try bread recipes to bopping to the latest dance hits, people proudly and happily posted about their newfound hobbies as a way of coping with the pandemic.
Somehow, these two worlds collided in a new Tiktok dance craze that recently went viral. The #SwanderfulMoves Dance Challenge by Silver Swan became the latest hit on the short-form video app.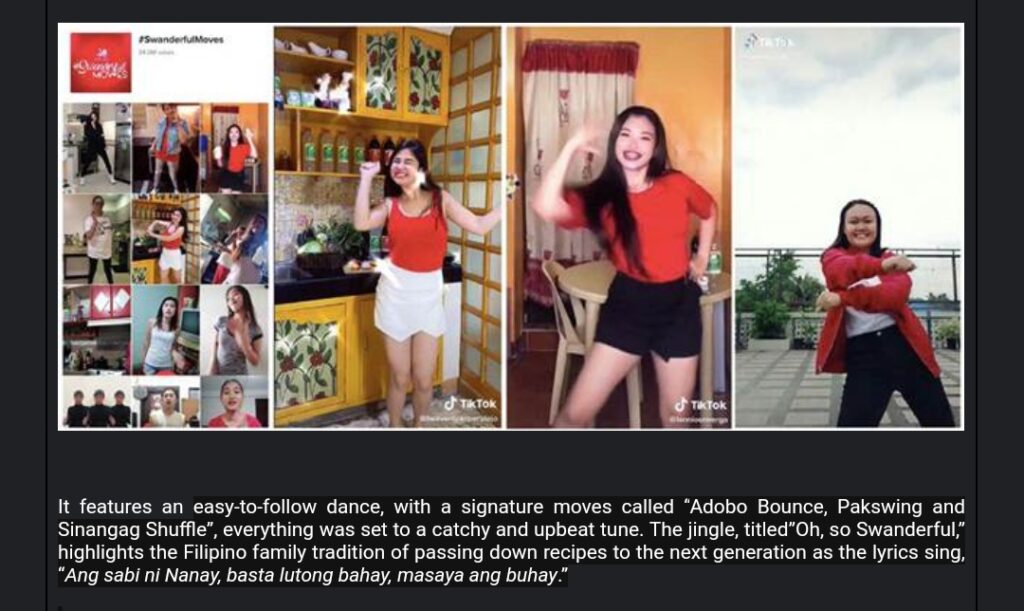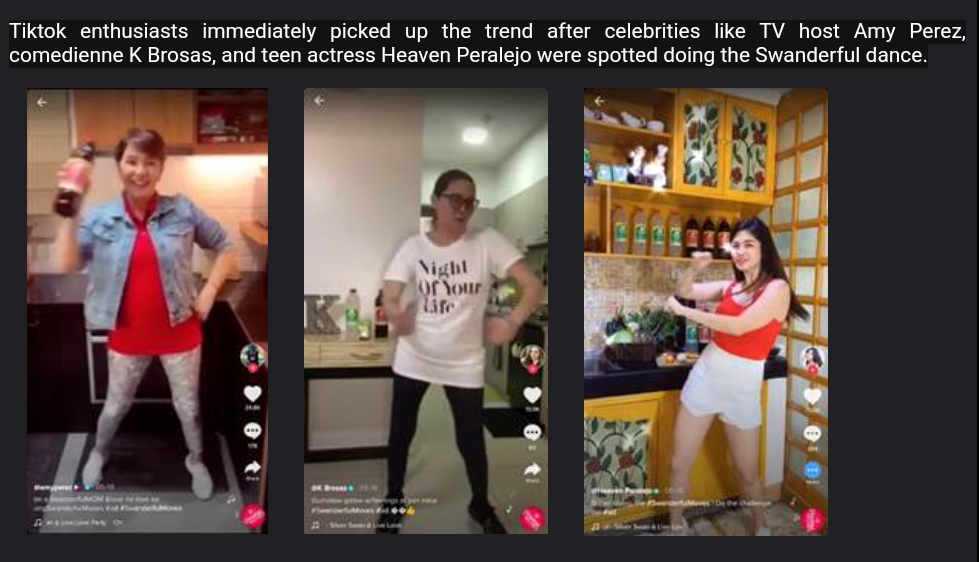 As of early August, #SwanderfulMoves has already raked in over 22 Million views and at least 18,000 posts taggd under #SwanderfulMoves. Meanwhile Silver Swan's Tiktok account, now has 112,400 followers and about 323,000 engagements have been recorded on the "Oh so Swanderful" official music page.
To check out the latest on the #SwanderfulMoves Dance Challenge, download the Tiktok app and search for #SwanderfulMoves to watch the videos uploaded by Tiktok users or create your own. Also follow @silverswanph to see the original #SwanderfulMoves videos.