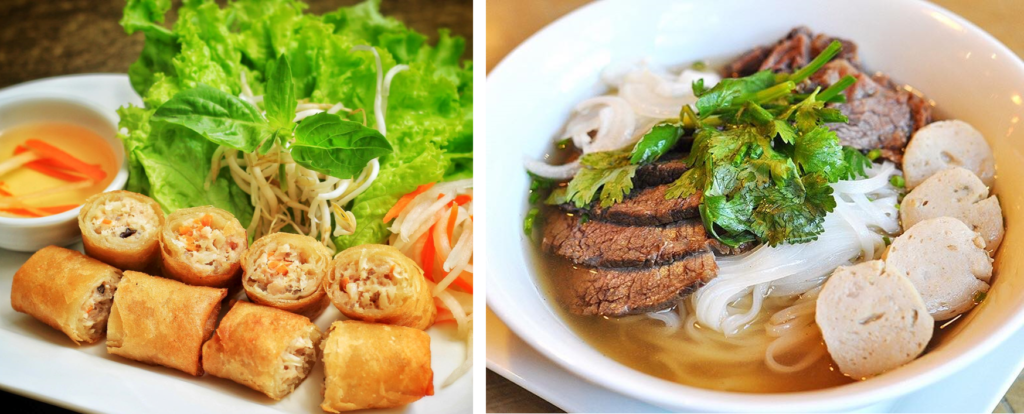 With delivery and takeout from these wonderful dining destinations, there's no reason to miss out on enjoying an eating escapade in the comfort and safety of home. Shangri-La Plaza curates a culinary itinerary to excite and satisfy cravings every day of the week.
Middle East on Monday. Serving authentic Persian cuisine, Arya Persian Restaurant is one of the most progressive in the country. Have a hearty meal with family – Arya's Sini Soor Platter combines beef ground, beef shish, Mahi Kabab, Meigu Tanouri, chicken ground, and lamb skewers served with biryani or basmati rice.
Southeast Asia on Tuesday. Try Lemongrass' unique take on Asian eats. Their Pork Riblets with Honey Garlic Sauce and Pineapple fried rice are menu favorites and showcase the restaurant's brand of Thai-Vietnamese-Chinese fusion. Zao Vietnamese Bistro is popular for its modern spin on Vietnamese cuisine. Experience it at home with must-tries like Vegetarian Spring Rolls, Banh mi sandwiches, and Shrimp and Pork Noodle Soup.
Japan on Wednesday. The reward for making it mid-week: a bowl of Japanese-style shabu-shabu or rice with delicious toppings from Ganso Shabuway. Take the journey farther with Kimono Ken. The resto's Snow Platter offers a wide selection of sushi and maki options.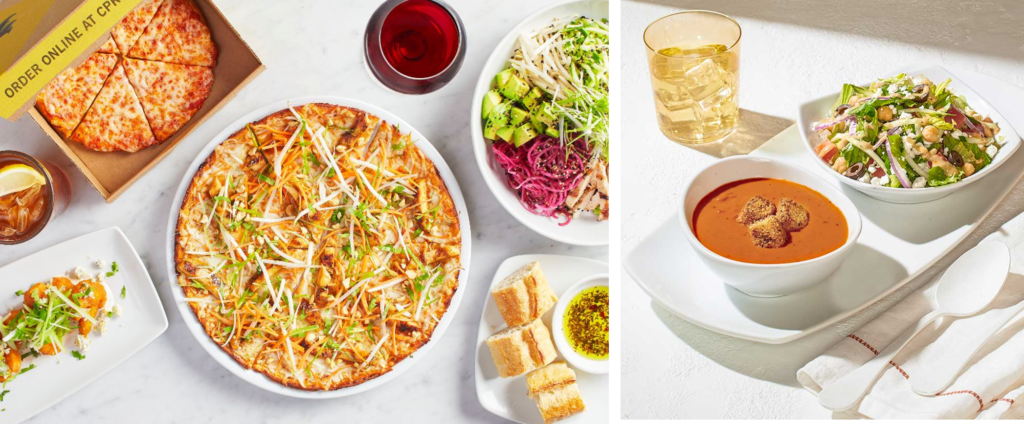 USA on Thursday. Head west with all-time American favorites. Savor Southern comfort food from Kettle, starting with either their Boneless Buttermilk Fried Chicken served cornbread and gravy or their special Angus Beef Hash. Bite into some California-style pizza from California Pizza Kitchen. Aside from their best-selling original hand-tossed, they also have a crispy thin crust and cauliflower crust selection.
France on Friday. Duck & Buvette can transport anyone to the French countryside. The famed French Bistro and Bakery, exclusively located at Shangri-La Plaza, offers quintessential Provencal cuisine such as their Slow Braised Beef Burgundy, D&B Crispy Half Duck Confit, and Maple Candied Bacon, best paired with fine wine.
Greece on Saturday. Travel the Greek isles via one of Manila's best Greek restaurants Cyma. Bring the flavors of the Mediterranean home with dishes such as Beef Kalamaki, Lamb Kebab, Pork Souvlaki and Gyros served with homemade pita.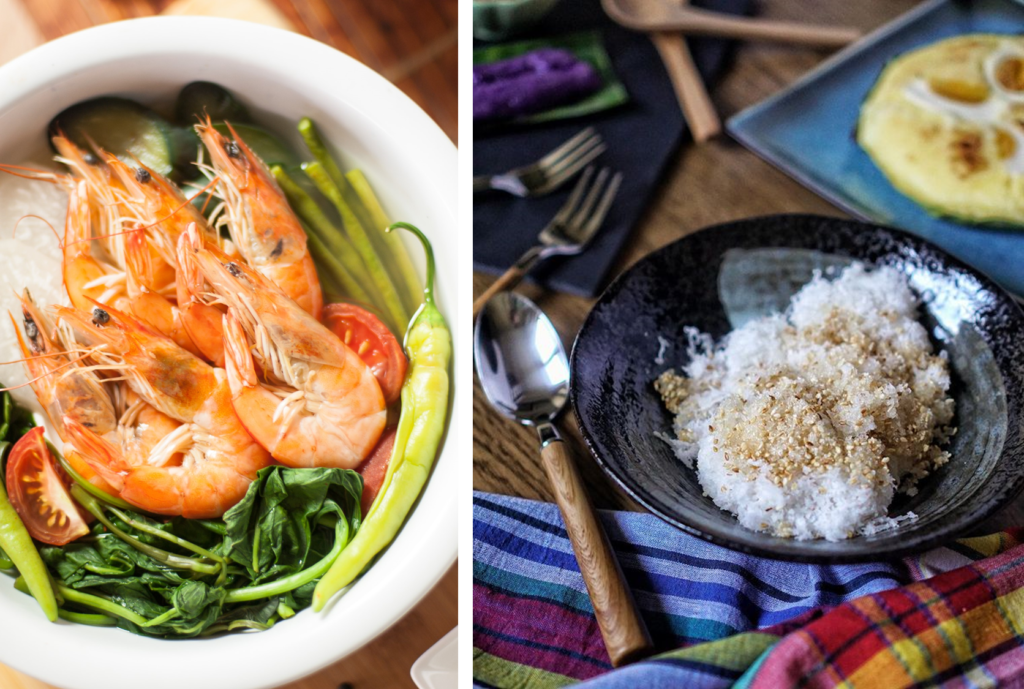 Philippines on Sunday. Slow it down on a Sunday and take comfort in familiar and familial flavors. Start the weekend with Filipino breakfast mainstays from Bread Broth & Beyond like Bangus Belly, Garlic Longanisa, and Pork Tocino with egg and garlic rice. Lunch from Via Mare presents seafood and meat dishes, plus hot and hearty soups; while afternoon merienda gives a good reason to indulge in beloved native delicacies from Puto Bumbong with Quezo de Bola, to their classic Bibingka.
All these Shangri-La Plaza restaurants are open for delivery and takeout. Mall hours during MECQ are from 10AM to 6PM. For updates, visit @shangrilaplazaofficial on Facebook and www.shangrila-plaza.com.
 For inquiries, call 8-370-2597/98 or visit www.facebook.com/shangrilaplazaofficial. Follow the Shang on Instagram: @shangrilaplazaofficial.