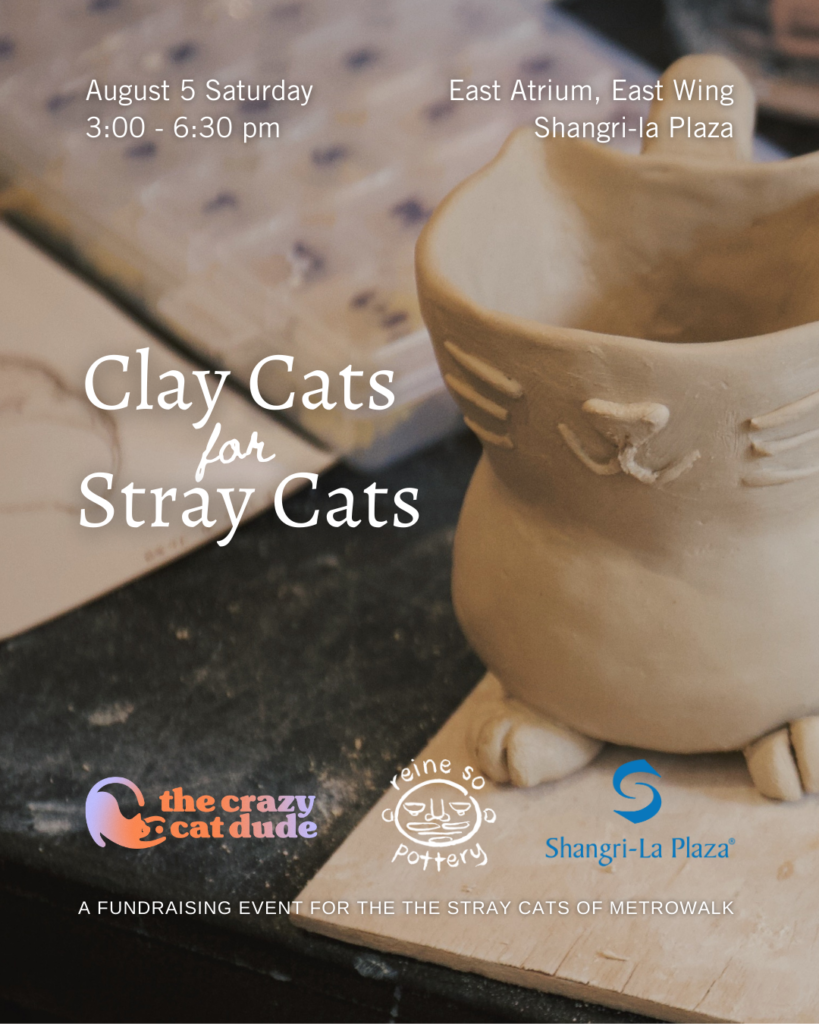 What better way to celebrate August than showcasing the country's colorful art scene? Shangri-La Plaza continues its honored tradition of providing a platform for Filipino artists with a month of recitals, exhibitions, and so much more.
Make August 5 a one-of-a-kind Caturday by creating cat pottery. Well-known potter Reine So is conducting a special clay pottery workshop at the East Atrium from 3:00-6:30PM. Proceeds of this The Rescue & Create: Clay Cats for Stray Cats session will go to help stray cats.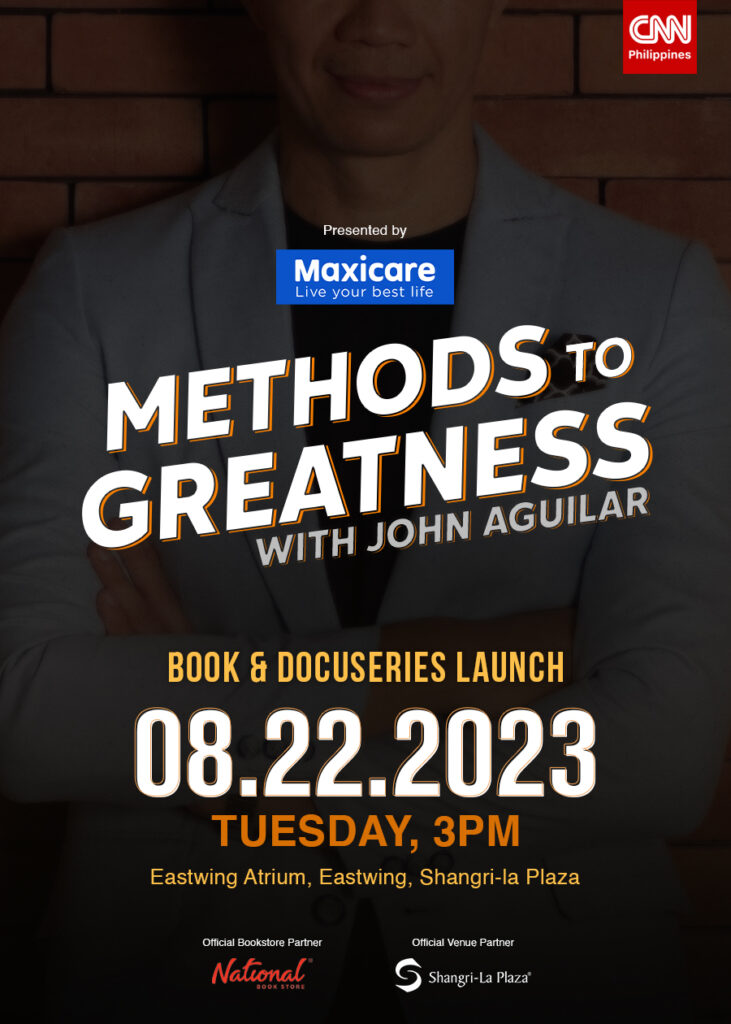 Catch the mesmerizing movements of Studio Dance by Lina-JNA as it hosts its midyear recital on August 12-13 at the Grand Atrium. The studio, located at Level 5 of Shangri-La Plaza, features dancers trained in the Vaganova Method, which is acknowledged as the foremost training syllabus of the classical ballet. The recital will spotlight dancers from the Children's Ballet classes to its Advanced levels, including students that have received honors at the recently-held International Ballet Grand Prix.
Delve into diverse styles with the latest group exhibition by the Artologist gallery taking place on August 14-20 at the Grand Atrium. Featured local artists are Adam Nacianceno, Julmard Vicente, Jhon Tejones, Eddie Santillan, Wilfredo Alicdan, Dennis Francisco, Ram Mallari and Karen  Villaseñor.
Learn the art of greatness by getting the latest published work of John Aguilar, serial entrepreneur and best-selling author. Methods to Greatness, which dives into the success stories of Asia's top entrepreneurs, athletes and icons, is launching on August 22 at the East Atrium, in partnership with National Bookstore.
Appreciate and get a closer look at the extraordinary works of 12 artists shortlisted for the 2023 edition of the Ateneo Art Awards – Fernando Zóbel Prizes for Visual Art at a Grand Atrium exhibit on August 22-31. For nearly two decades, this prestigious award has been recognizing exceptional contemporary artists and their groundbreaking creations. Established to pay homage to Fernando Zóbel, the visionary benefactor of the Ateneo Art Gallery who was also known for his contributions to the rise of modern art in the Philippines, this event offers a venue for Filipinos to showcase their artistry and celebrate the vibrant art scene in the country.
Welcome August with a month-long celebration of Filipino artists as Shangri-La Plaza provides a platform for their rich and diverse talents.
 For updates and inquiries, follow Shangri-La Plaza on Facebook at www.facebook.com/shangrilaplazaofficial and on Instagram @shangrilaplazaofficial.