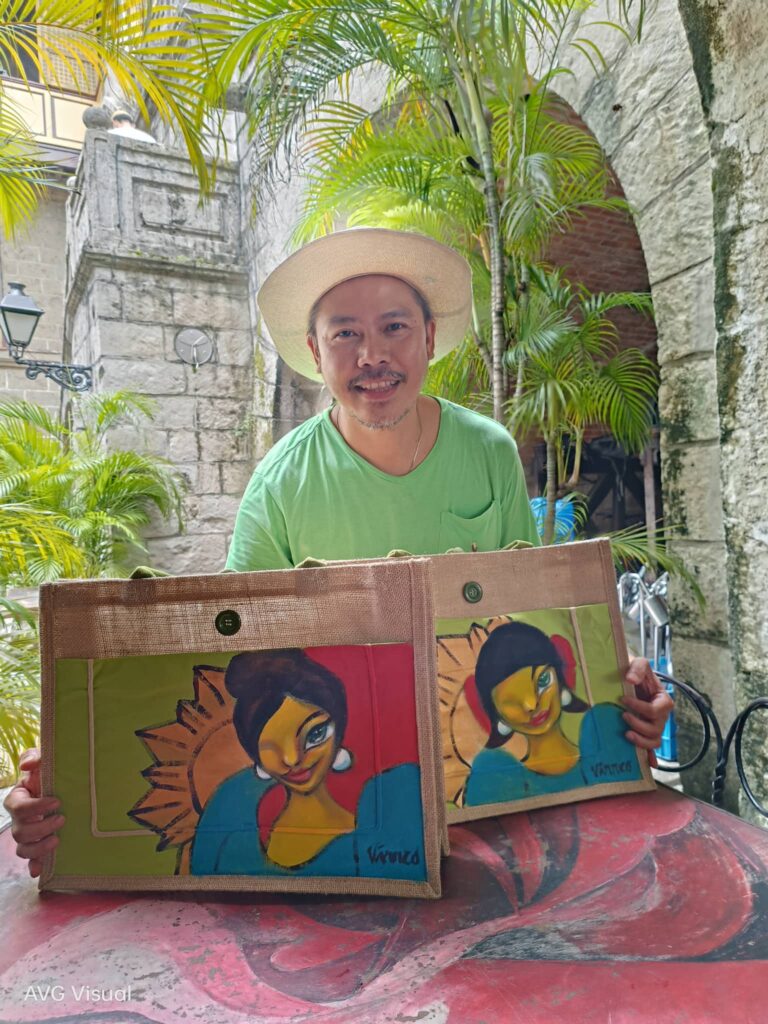 A valuable must-have for any trendy Pinoy on the go is to have and own a printed bag.
But how about sharing the fantastic feeling of having own one at the same time helping a cause or giving back to less fortunate beneficiaries.
That's exactly the idea the visual artist turned painter Rommel Rico wanted to 'ship' the idea of art to a cause on his upcoming launch entitled Virrco Bag Launch on Oct 16, 2022 at 2 PM, at Pandan Café Scout Limbaga Tomas Morato Quezon City.
Catch the limited edition bags personally given an artful rendition by the OFW-turned artist Rommel Rico aka Virrco who is known to reflect the passion of Pinoy women in many of his works covering subjects like frontliners, HIV victims and a notable art-for-a-cause advocate In this vibrant collection of bags, Virrco applied his signature strokes with passion featuring Filipina women that truly embodies the resiliency and unfaltering spirit of Filipina women, very
relatable to the contemporary modern setting. From curations to the setting of colors, this bag is worth a collection item or to share as a gift for this coming Christmas season.
What is more than possessing the charm of an artful printed bag is the opportunity to help a cause. Proceeds from this bag will benefit the Smile Train Foundation an international children's charity that supports 100%-free globally children with a cleft condition.
This is an empowering fashion, imagine wearing something that indeed has a meaningful impact to others more than just a fashion statement or flex. The wearable concept is also close to the heart of the artist as VIRRCO intends to bridge art to fashion and advocacy which is something that gives more sense, and importance like a supplement that adds more effect.
Witness the unveiling of VIRRCO;s brand of sensibility and manifestation thru these printed bags that will truly fascinate anyone into art or not, or just simply an aficionado.
VIRRCO's first official breakthrough exhibit entitled One Eyed Women was launched December of 2021 at MetLive Atrium in Macapagal and has received an impressive reception from both art appreciators and buyers benefitting the AIDS victims. His second exhibit in SM Centerpoint
came last June 12 in celebration of Independence Day featuring his definitive portraits and artworks.
Share these news and spread the vibes in the name of glamor and generosity. Virrco bags are also available for orders by visiting this site at https://www.virrco.net/. Please follow the artist page https://www.facebook.com/virrco for more upcoming details.