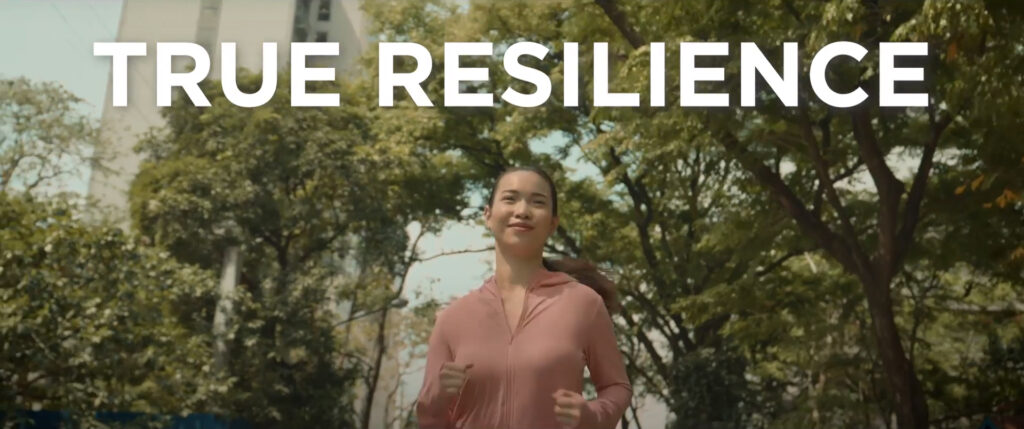 The global health crisis has resulted to a more dynamic business landscape and accelerated the enterprise's thrust towards digital transformation, to be able to adopt to the changing market environment.  As this continues to take shape, ensuring businesses' ability to be always on and available to serve their customer requirements at any time of day and over various customer touchpoints, whether physical or digital, has become more crucial than ever. The ability to scale up quickly to keep up with demand surge and volatility in serving digital end-consumers likewise starts to become a serious business consideration. To this end, PLDT Enterprise continues to deliver true resilience for organizations through its fiber-enabled solutions that provide them with a solid and robust foundation to build their transformation initiatives upon.
PLDT Enterprise's reliable fiber-powered solutions aim to elevate the resilience of businesses and empower them to thrive even with the altered  market conditions brought about by the pandemic, by providing reliable connectivity underpinned by the group's  most expansive fiber network infrastructure and industry-leading capabilities.
This begins with BEYOND FIBER which delivers the winning combination of enterprise-grade internet connectivity and curated digital solutions that empower businesses of all sizes and enable the work from home (WFH) requirements of various industries and sectors. Leveraging on 100% fiber connection and our unique and pace setting 90-90 service promise, businesses get a minimum speed of 45 Mbps or 90% of their 50Mbps subscription at 90% reliability that will allow them to operate with minimal service degradation and disruption.
Meanwhile, PLDT Software-Defined Wide Area Networking (SD-WAN) provides next generation networking capabilities designed to help businesses accelerate digital transformation in the cloud age. By applying software-defined technology to interconnect geographically dispersed offices and sites, multi-branch networking becomes more intelligent, easier to control and manage, and can be assured of optimal performance.
For those who want to keep IT and networking simple and quick, PLDT Enterprise also offers Branch in a Box which empowers businesses with a straightforward "Lean IT" solution. PLDT Branch in a Box simplifies the delivery of critical IT infrastructure through ready solutions that already stack essential IT, Security and Networking capabilities, allowing businesses to quickly digitalize their operations.
"We recognize the evolving needs of our customers in the changing digital landscape and how our wide array of fiber-powered solutions can assure them of uninterrupted, highly reliable and secure connectivity. We're confident that these solutions will enable entrepreneurs and businesses to face the toughest of challenges and emerge stronger than ever before—making them truly resilient," said Jovy Hernandez, ePLDT President & CEO and SVP & Head for PLDT and Smart Enterprise Business Groups.
"In this time of uncertainty, resilience is paramount. Enterprises need to accelerate their digital transformation initiatives to further build their business resilience. And in order to do that, they must have the best connectivity available which is fiber. PLDT Enterprise's fiber-enabled solutions aim to fortify the ability of businesses to adapt and respond to disruptions through increased security, higher bandwidth, and a more reliable connection," added Jojo Gendrano, FVP & Head of PLDT Enterprise Core Business Solutions.
Other PLDT Enterprise fiber-powered solutions that continue to allow businesses to adopt and reinvent themselves include iGate, PLDT's Dedicated Internet Access solution, which provides guaranteed bandwidth, reliable and managed Internet connectivity to businesses. It remains the perfect solution for those running bandwidth-intensive applications, hosting rich-media content, and supporting mission-critical communications, and has started to become an essential foundation for many corporate network transformation, digital platform mobilization, and Smart City initiatives. PLDT Enterprise further boosted  iGate's performance through the recently introduced "Extreme" offers, which  enabled it to burst up to double the subscribed bandwidth any time of the day, and offer a reinforced 99.9% uptime SLA, so that businesses get more value for their money.
For high-capacity fiber networking, PLDT Enterprise continues to offer Metro Ethernet solutions both domestically and internationally, to allow businesses to establish a robust point-to-point or point to multipoint connectivity, backed by service level commitments. As a critical network backbone enabler for corporate customers, Metro Ethernet-powered services provides reliable connections to any point within the country and even abroad through PLDT's Metro E-Line Solution and International Private Leased Circuit offering respectively, at speeds of up to 100 Gigabits per second. PLDT Enterprise is at the forefront of innovation on this technology as an active member to the Metro Ethernet Forum (MEF), the global certifying body on carrier ethernet, and with the most number of globally certified personnel supporting our customer base and enhancement initiatives.
"Reliable connectivity continues to grow in terms of strategic significance, especially in these times when cloud and digital adoption have become mandatory routes for businesses in order to thrive. We will continue to harness the power of PLDT's fiber infrastructure to deliver innovative solutions and carry on with our thrust to provide the most reliable foundation to our customers' transformation initiatives," said PLDT Enterprise Vice President & Head of Fixed Core Business Solutions Gary Ignacio.
In January, PLDT Enterprise launched its brand campaign titled 'Unbreakable' to celebrate the resilience of the Filipino that enabled them to come out stronger from the challenges of the past year. As an extension of this campaign, PLDT Enterprise now gives businesses opportunities to fortify their connectivity and improve resiliency through the group's Fiber-powered solutions. Watch PLDT Enterprise's "True Resilience" video here: https://youtu.be/YjVWdzjrp4g
For more information on PLDT Enterprise and its fiber-powered solutions, visit pldtenterprise.com.