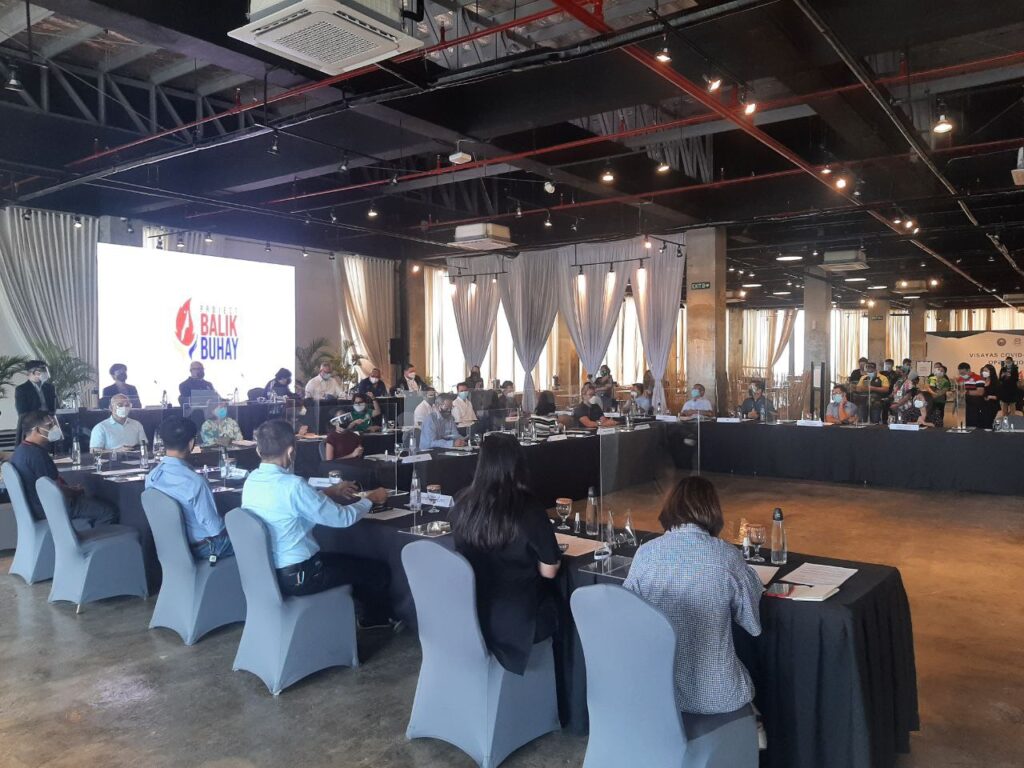 PLDT Enterprise, the B2B arm of the largest integrated telecommunications company in the Philippines PLDT, has teamed up with Project Balik Buhay (PBB) of the Presidential Assistant for the Visayas (OPAV) to help fast-track the rollout of COVID vaccination programs in the Visayas, particularly in Cebu.
Together with the Department of Health – Region 7 (DOH7), Regional Development Council – Region 7 (RDC7), Cebu local government units, and other private institutions, PBB is a public-private partnership aimed at saving lives and the livelihood of Cebuanos amid the onslaught of the COVID-19 pandemic.
PLDT Enterprise will provide strong internet connectivity in over 20 vaccination centers in the region to support the program's data management systems.
DOH-7 Regional Director Dr. Jaime Bernadas expressed his gratitude to all the institutions that have contributed to assist the successful implementation of vaccination programs in the region. "We shall all campaign to have our people get vaccinated so that we can achieve the very critical target of at least 70 percent, if not 100 percent of the population. It is a very difficult task and the health sector itself cannot do this alone," Bernadas added.
Meanwhile, ePLDT President and CEO and SVP and Head for PLDT and Smart Enterprise Business Groups Jovy Hernandez said that this collaboration is part of PLDT Enterprise's efforts to help the country rise against this pandemic. "PLDT Enterprise will continue to stand together with other institutions and extend as much assistance as we can to help overcome this crisis through technology," Hernandez said.
Likewise, PLDT Enterprise AVP and Head of Corporate Relationship Management for Visayas Jimmy Chua added that this PBB partnership is their way of instilling hope to businesses affected in Cebu. "Through supporting the vaccination programs with connectivity, we hope that this would give a boost to industries as we are slowly working our way to recovery," said Chua.
Since last year, the PLDT Group, through its various business units, has been enabling government initiatives and the private sector in providing relief to Filipinos in the form of affordable and free connectivity, empowerment of communities, and donation drives.
For more information, please visit pldtenterprise.com