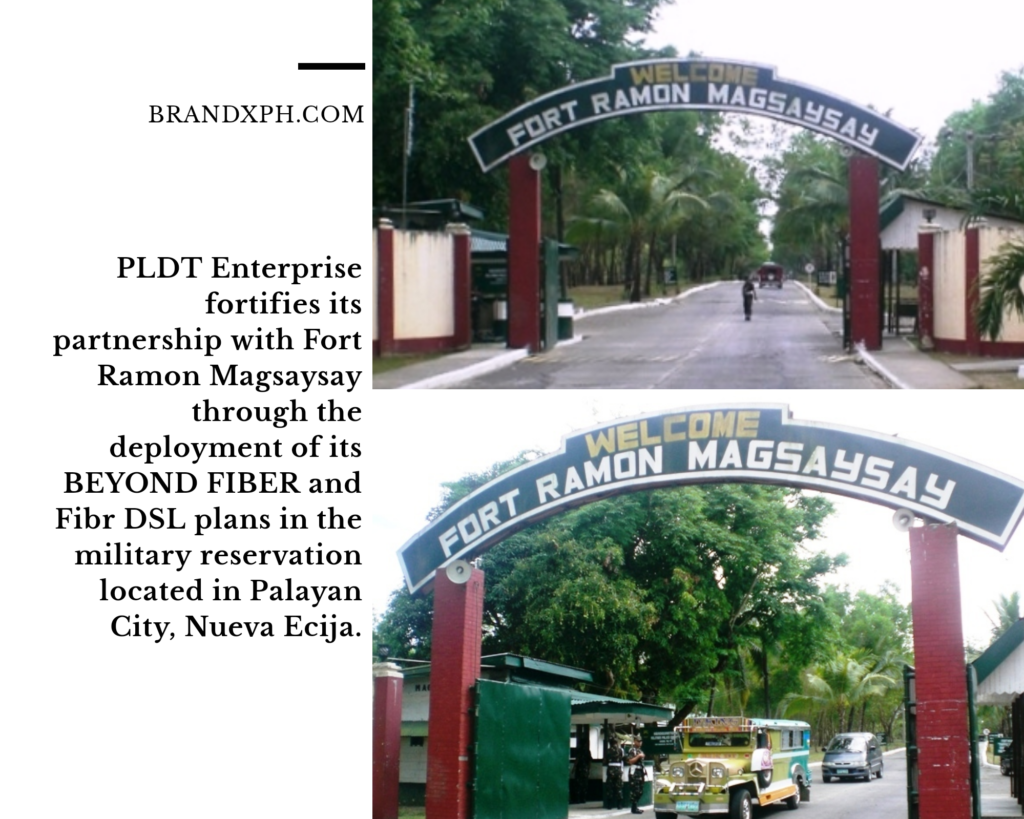 In its commitment to strengthen connectivity amid the global health crisis, the country's largest integrated telecommunications company PLDT, through its business arm PLDT Enterprise, equips Fort Magsaysay—the largest military reservation in the country—with connectivity and communication tools.
PLDT Enterprise fortifies its partnership with Fort Ramon Magsaysay through the deployment of its BEYOND FIBER and Fibr DSL plans in the military reservation located in Palayan City, Nueva Ecija. The services will help their military personnel have access to stable and robust internet connectivity—which is crucial for their communications and operations during this pandemic.
Jovy Hernandez, ePLDT President & CEO and SVP & Head for PLDT and Smart Enterprise Business Groups, says that "communication is very vital especially during this pandemic. The military plays a key role in implementing the IATF protocols, hence, communication capabilities are of the essence. We at PLDT Enterprise are here to support Fort Magsaysay with digital tools that will not only enable but also further fortify their operations today."
BEYOND FIBER is an all-in-one digital solution that will enable businesses of any size with curated digital tools and wi-fi fit for enterprise—all anchored on business-grade fiber.
Lt. Col. Windell Rebong of Fort Ramon Magsaysay commended the partnership, citing that "the Philippine Army being given an easier digital access for application requirements is indeed a welcome development, as we go towards the Army going full online for meetings. We are grateful to PLDT Enterprise for this initiative."
In 2018, PLDT rolled out internet services in the facility to cater to Fort Magsaysay's connectivity requirements. The camp needed these both for office unit accounts, as well as for personal accounts of listed personnel based inside the camp. The PLDT Group is also currently strengthening the Smart wireless signal inside the camp.
For more information, go to pldtenterprise.com.