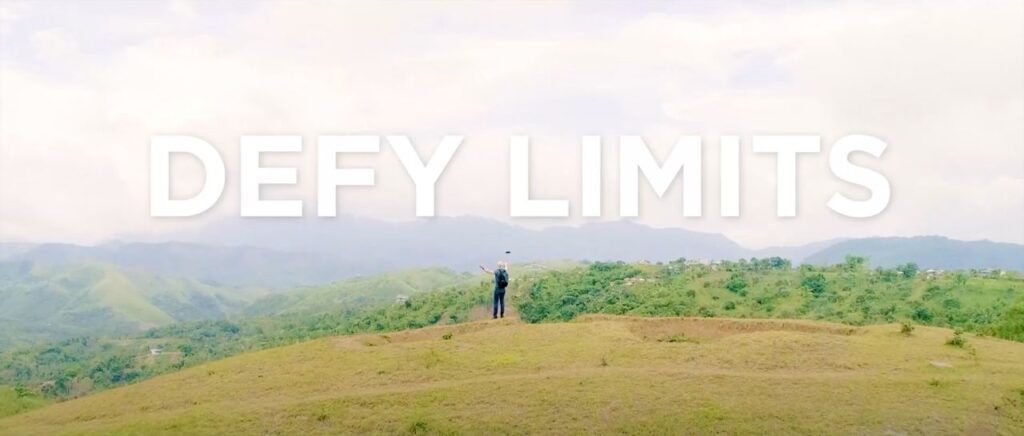 PLDT Enterprise, the B2B arm of the largest integrated telecommunications company in the Philippines, enjoins businesses to defy the limits of remote and hybrid work setup with its more flexible and strengthened wireless solutions.
The Wireless business pillar of PLDT Enterprise – powered by its wireless arm Smart – gives businesses a wide array of digital solutions that can improve operational efficiency and optimize work capabilities.
Jovy Hernandez, ePLDT President & CEO and SVP & Head for PLDT and Smart Enterprise Business Groups, says that Smart wireless solutions "support PLDT Enterprise's commitment to make a positive impact on every single business. With remote work now at the forefront because of the pandemic, we ensure that businesses can defy limits via mobility solutions. You not just work from home, but hopefully soon, work from anywhere."
Smart has recently rolled out Smart 5G, setting the groundwork for new technologies and innovations in the workplace — with blinding speeds and ultra-low latency.   To add to this, corporate customers can work with PLDT Enterprise in building use cases on 5G that will definitely help bridge companies in their goals of transforming operations and productivity in order to engage more seamlessly with their own customers in this new normal. With Smart 5G, the opportunities are virtually endless.
"We at PLDT Enterprise are definitely defying limits with our next-generation wireless technologies," says Chet Alviz, VP & Head of Wireless Marketing for PLDT Enterprise. "The value potential of 5G enterprise solutions and also the Internet of Things in this ever evolving digital landscape forms part of our strategy to build a complete 5G ecosystem," he adds.  "It is with this aspiration that we have started our IoT journey in building the Smart IoT Platform. Of course, apart from our already existing products and solutions."
The Smart IoT Platform is now being developed, thanks to the collaboration between Smart and Nokia which was forged in October 2020. Meant to provide next generation Internet of Things (IoT) for its customers, the first of its kind platform for enterprises in the Philippines aims to power connected devices that will help businesses from key industries to easily deploy and explore IoT use cases such as having full control, 360-degree visibility, secured connectivity, and enhanced throughout based services for their operations.
Another offering is Smart Enterprise Postpaid, which allows businesses to access voice, SMS, and data services, powering their mobile with choice plans that fit one's business needs and budget. With Smart's fastest LTE network based on third party recognition, including Ookla, P3 and OpenSignal, one can stay connected with employees and customers with a superior data surfing experience. Stay in contact too with partners and staff with the Unlimited all-net calls, texts, and landline concessions. All this while enjoying a hands-on enterprise support.
Smart Bro is another of PLDT Enterprise's Smart solution, which is powered by the largest broadband connection. Wifi for sharing lets you surf together with family and friends with one internet connection; multi-gadget connection lets your Smart Bro Pocket wifi to connect all your gadgets at the same time. All Smart Bro plans today under PLDT Enterprise are now 5G ready and are bundled with 5G Rocket Wifi—the best performing 5G device available in the Philippine market today—that will allow subscribers to enjoy personal portable broadband access on the go.
Biz LTE, on the other hand, is Smart Bro's Fixed Wireless Broadband service which is perfect for small offices or establishments and in vehicles. A great alternative for Fixed Broadband in areas where there are no Fiber facilities such as provincial and regional areas.
Meanwhile, PLDT Enterprise Smart Tracker is a GPS tracking system that enables users to monitor company-owned vehicles and field employees in near real time to optimize operational efficiency and security. Powered by Smart LTE, one may track and monitor deliveries' location from anytime and anywhere in the world, which is applicable to any various vehicle types.
Another popular wireless solution brought about by the new normal in education, Bizload is a secure, convenient and web-based portal that allows companies and the academe connectivity for employees, faculty and students. The platform enables faculty to continue teaching online and for students to continue uninterrupted learning.
Lastly, Smart Messaging Suite is an Application-to-Peer (A2P) messaging platform that enables sending high-volume SMS through an easy-to-use online account or via API or SFTP integration. Users may send scheduled or ad-hoc advisories, marketing campaigns, one-time passwords, reminders and transactional notifications. Built to support high-volume, time-sensitive broadcasts with 99.5% service availability, it also supports features like sender ID, two-way messaging, mail merge, and reports.
The PLDT Enterprise Wireless solutions mentioned are certainly the smartest way for businesses to focus and invest on as they continue to strengthen their digital landscape thereby keeping customers and employees fully equipped with new technology and innovations.
Recently, PLDT Enterprise launched its brand campaign titled 'Unbreakable' to celebrate the resilience of the Filipino that enabled them to come out stronger from the challenges of the past year. As an extension of this campaign, PLDT Enterprise now pushes forward 'Defy Limits' to inspire businesses to defy the limits of today's business landscape with the group's Wireless solutions. Watch PLDT Enterprise's "Defy Limits" video here: https://youtu.be/DaR8bNOG9gg
For more information, visit pldtenterprise.com