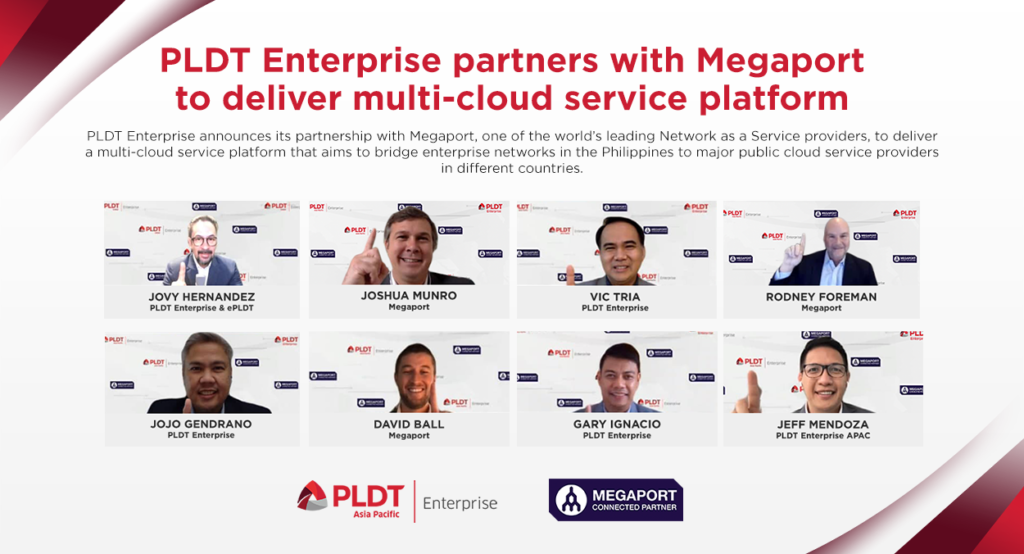 PLDT Enterprise announces its partnership with Megaport, one of the world's leading Network as a Service providers, to deliver a multi-cloud service platform that aims to bridge enterprise networks in the Philippines to major public cloud service providers in different countries such as Alibaba Cloud, AWS, Google Cloud, Microsoft Azure, and Oracle Cloud, among others.
The collaboration leads to the launch of PLDT Cloud Connect, an enterprise-grade networking solution that provides dedicated connectivity to leading cloud services with secure and dependable network performance.
Founded on PLDT's international Multi-Protocol Label Switching (MPLS) network, PLDT Cloud Connect also delivers resilient virtual connections: in the event of link loss on a primary path, the network will automatically route traffic to a secondary path for continuity.
"Cloud Connect is founded on PLDT's robust international network capabilities. We are confident that this service will enable businesses with seamless connectivity to the top cloud ecosystems which is vital to today's enterprise information systems architecture," said Jovy Hernandez, ePLDT President & CEO and SVP & Head for PLDT and Smart Enterprise Business Groups.
Enterprises will get better reliability, faster speeds, lower latencies, and higher security with PLDT Cloud Connect as it bypasses the public internet, reducing the likelihood of malicious security attacks.
"Our strategic partnership with Megaport allows us to deliver premium fast lanes to the cloud that enterprises require today to ensure maximum efficiency and uptime. We thank Megaport for this initiative and we look forward to a fruitful partnership," said Vic Tria, PLDT FVP & Enterprise Revenue Group Head.
As enterprises around the world move to the cloud, businesses need to consider how they connect. PLDT Cloud Connect helps customers reach their cloud resources with more reliability and better, more dependable cloud application performance.
"We are pleased to bring our industry-leading multicloud connectivity to  PLDT's customers," said Rodney Foreman, Chief Revenue Officer, Megaport. "Powered by Megaport's Network as a Service platform, PLDT Cloud Connect, will help businesses modernize their networks for greater agility and resiliency. Megaport's global ecosystem of more than 360 service providers includes the leading public clouds providers. This will enable PLDT customers with greater choice in how they connect their IT resources while supporting better performance and improved security through direct connectivity." "
For more information, visit https://www.pldtenterprise.com/pldt-global/enterprise