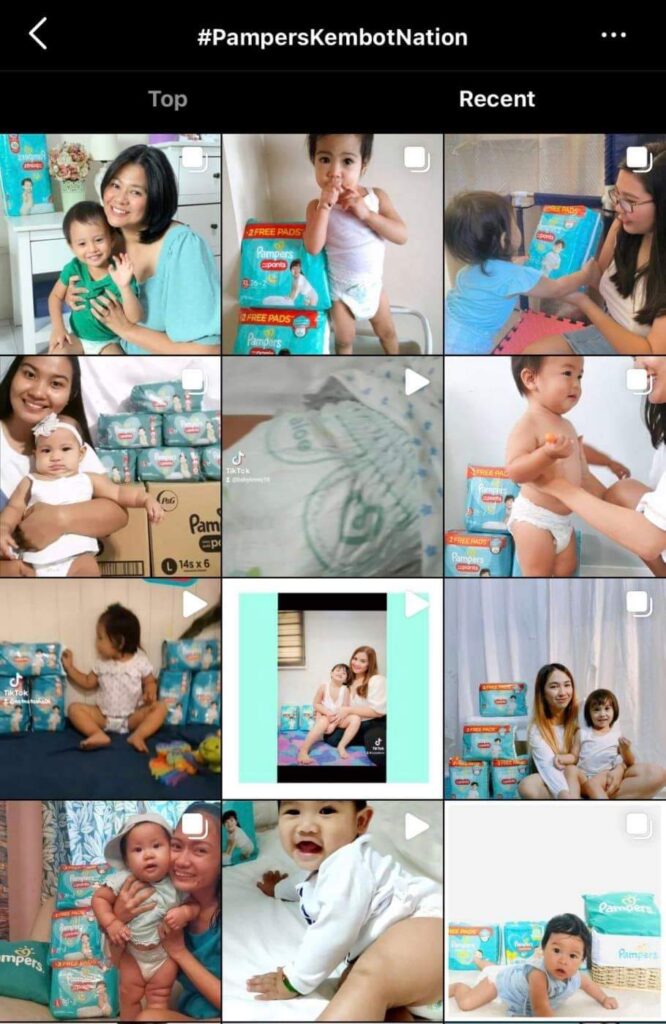 Whenever we're faced with unfamiliar situations, fear and anxiousness can take over us. Much like adults, babies experience feelings of uncertainty too. To build confidence and avoid timidity, we want to encourage Power Parents to let babies try new experiences that can positively impact their developmental growth. Studies have shown that dancing along to music has long-lasting benefits for babies, especially during the most critical period of their development.
One factor that can affect your baby's health is diaper rashes. This condition not only affects their skin but also leaves them uncomfortable, keeping them from developmental milestones. But not to worry, Power Parents!
Pampers is dedicated to help Power Parents provide their babies a comfortable, healthy development. The NEW Pampers Rash Shield with Lotion with Aloe helps babies maintain good skin and overall health, so they can be their most active and be comfortable to kembot as much as they please. Pampers Pants provide an all-around protection from rashes because of the elevated skin health proposition, Rash Shield with ALOE ingredient, improved leg leak guard, skin protection cues & wider diaper perception, and new fresh aloe scent.
With the protection of the new Pampers Rash Shield with Lotion with Aloe, babies have adorably showcased how they kembot the rashes away with Pampers' newest Kembot Nation jingle. Now, you and your babies can join in on the fun of the largest baby dance group!
We want to see how adorably cute your babies can kembot the rashes away. Simply go to the official Pampers Philippines TikTok page and record your baby's kembot using the audio of the latest video. Don't forget to use the hashtags #PampersPH and tag @PampersPH on TikTok.
Check out some of these amazing kembot moves from babies all over the nation!
With the added improved leg leak guard & skin protection cues of Pampers Rash Shield with Lotion with Aloe babies can't help but to move and groove to the beat of the Kembot Nation jingle. You too can kembot along!
Protect your baby from the threats of rashes with each kembot to Lazada and Shopee! Purchase the NEW Pampers Pants with Rash Shield and Lotion with Aloe and be part of #PampersKembotNation!