Pampers and celebrity mom, Sarah Lahbati, hosted over 100 moms to launch their new nationwide advocacy called Pampers #BetterforBaby Movement. The advocacy is a call-to-action for everyone in the Philippines to help give babies a world of unhindered play and movement, so they are free to learn and explore the world. This starts with helping babies to move comfortably by wearing less lawlaw diapers like Pampers.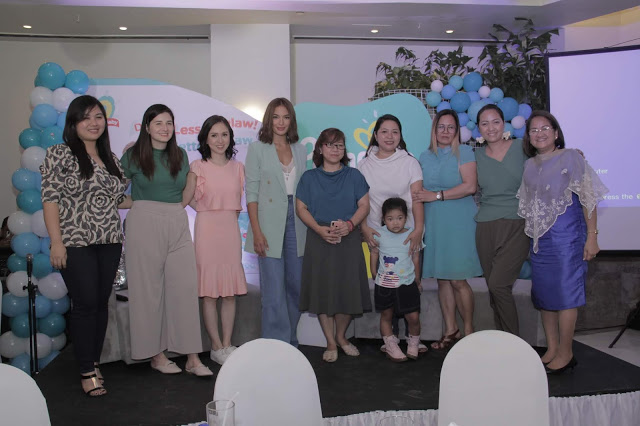 During the event, Sarah shared why she partnered with Pampers: "I'm so excited to launch the #BetterforBaby campaign with Pampers. I've learned that the more our babies play and move, the more it helps them develop their skills. We need to pay close attention to the small yet critical things that can help them move better, such as the right diaper. I chose Pampers for Zion, and even now with Kai. I know they are able to move better and with greater ease because Pampers is less lawlaw compared to other brands."
Pampers invited a panel of experts to talk more about the importance of movement for baby's development, and the many ways families can help. This means giving babies plenty of time to play, advocating for more galaw-friendly public spaces, and ensuring babies move comfortably in a less lawlaw diaper.
Ms. Bambi Borneo, President of Mother and Child Nursing Association of the Philippines (MCNAP) shares, "2-3 hours of playtime and exercise for babies during the day will not only help them develop physically, but cognitively as well. It's important for babies to move comfortably without much bulk hindering their movement. So, a good diaper na less lawlaw is very important."
As part of the launch, Pampers unveiled the PampersLessLawlaw.com microsite where everyone who wants to show support for the advocacy can share the badge, and share stories of how they are making life #BetterForBaby. These all add up to points in the microsite, and for 10,000 points and more, Pampers will be donating newborn kits and galaw-friendly play areas to hospitals across the Philippines. Reaching 30,000 points will enable Pampers to donate to 5 chosen hospitals across the Philippines. Those who join can also get a chance to win up to 3 months' supply of Pampers.
Everyone at the event was very excited to be a part of the #BetterForBaby Movement and sign up on the site. Ms. Ragene Palma, Urban Planner and one of the panelists of the event, shares, "Thanks to Pampers #BetterforBaby, we can raise awareness of how important movement is for a baby's overall development. We can create more galaw-friendly spaces in more communities which is crucial in aiding in the development of babies."
There are many ways that the general public can support this advocacy:
1. Watch this online video and share it via social media: https://youtu.be/7urGe3tr1_I
2. Share the Pampers #BetterForBaby badge here to show support for the movement: www.pamperslesslawlaw.ph
3. Share a personal story on the site, or how you have used less lawlaw diapers for your baby
While each baby moves and learns at their own pace, it is everyone's job to make sure we let each baby be free to move as freely as they please. Through the #BetterforBaby movement and through advocating for less lawlaw diapers, Pampers and Sarah hopes everyone can do their part to make life better for baby.