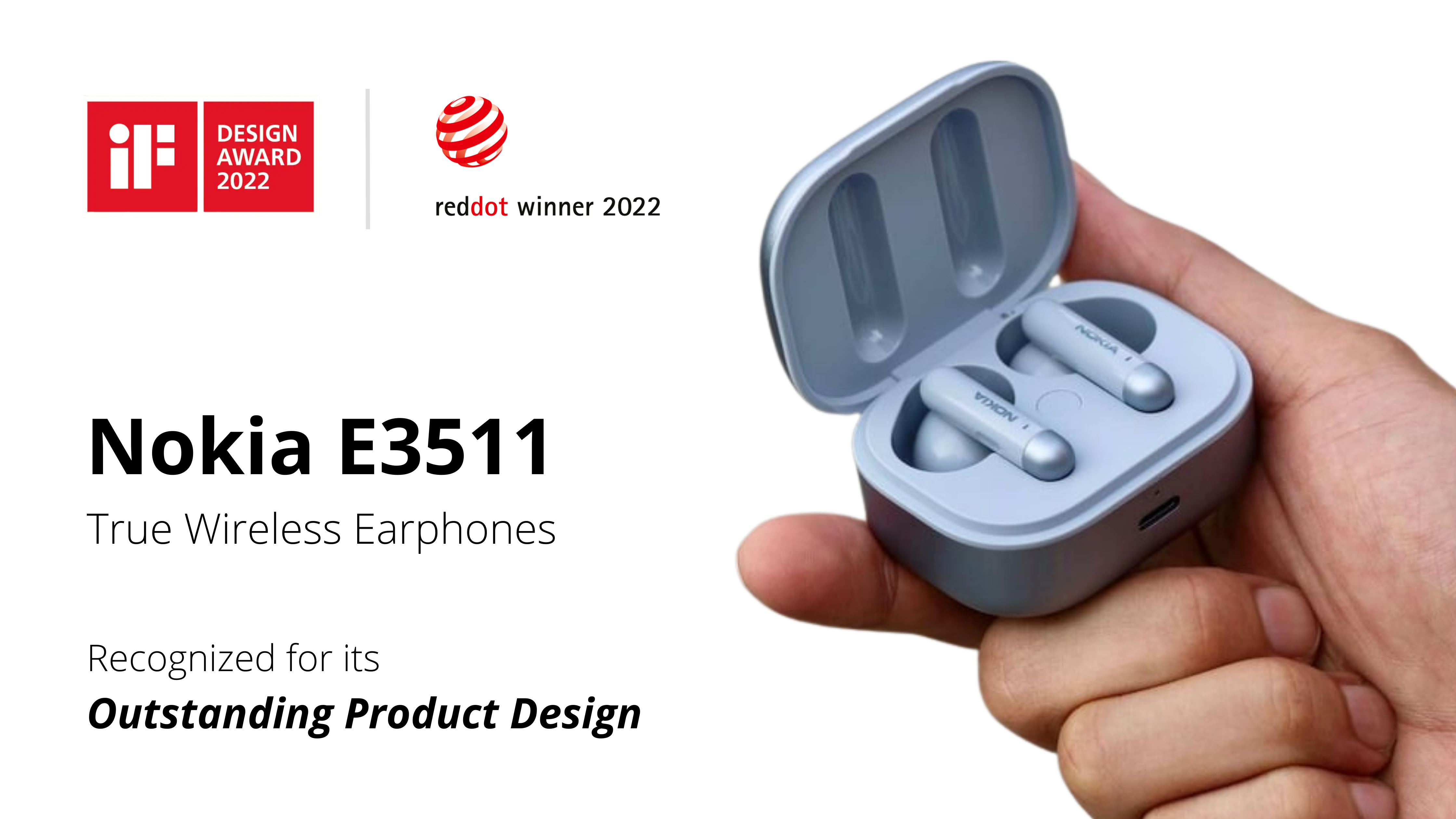 Nokia bagged awards for Outstanding Product Design from separate global design competitions for its latest offering, the Nokia E3511. This makes the ANC-equipped true wireless earphones a solid example of value for money attributed to its superior build and performance.
iF Design Awards published the Nokia E3511 as part of their winning products this April via their communication channels, while the Red Dot Award for Product Design was given March 2022.
Launched March 2022 in the Philippines through HOLO Space, the Nokia E3511 undercuts competition with its impressive price-performance ratio as the device is competitively priced at Php 4,199 SRP.
The Nokia E3511 is available nationwide and it comes in Black, Blue, and White.
Nokia Personal Audio
Facebook and Instagram: @HOLOSpacePH
Facebook Shop: https://www.facebook.com/HOLOSpacePH/shop
Lazada: https://www.lazada.com.ph/Nokia-Personal-Audio
Shopee: https://www.shopee.ph/nokiapersonalaudio