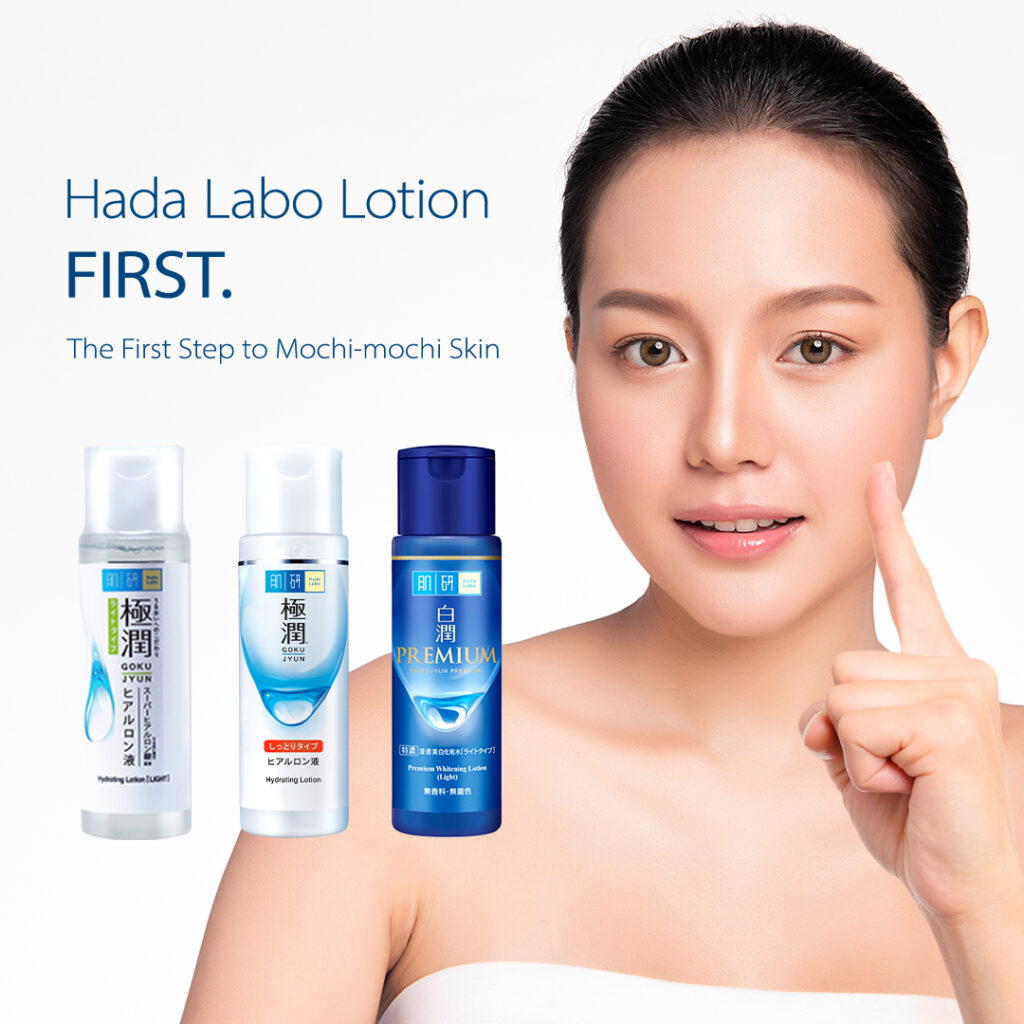 Everything's coming up merry and bright for the holidays this year with in-person gatherings and reunions with family, friends, and colleagues getting back on track. As festive as the season is, it's also stressful and hectic.
We're juggling more tasks and errands than we usually do, decorating our homes while finishing up end-of-the-year reports, and (finally!) catching up with friends. And all those sleepless nights and hours spent working overtime, holiday shopping and gift wrapping can show on you, especially on your skin.
All the late nights and stress can deal quite a bit of damage on your skin, and incorporating something more nourishing can help combat that. The Japanese always makes sure they have a face lotion which functions as skin conditioner, softening and hydrating it, and even performing a few extras. As the key step to mochi mochi skin or skin so baby-soft, bouncy, velvety matte they look and feel like that popular Japanese dessert, face lotions are full water-pushing humectants like hyaluronic acid to plump up dehydrated skin that's typical of the colder months.
Cult fave J-beauty brand Hada Labo helps you say no to dull holiday skin and look your best despite the stress. The brand sells out a bottle of face lotion every five seconds and offers two of its most famous product lines here in the country. Staging a comeback on the social scene is easy with these skin saviors!
Gokujyun Hydrating Lotion Rich is Hada Labo's flagship product that's updated with an enhanced formulation. It contains five types of hyaluronic acid to deeply hydrate the skin, replenish optimum moisture, create a moisture-locking shield to prevent moisture loss, and enhance absorption of other skin-care ingredients. This formula also has the world's first fermented hyaluronic acid significantly improves its barrier function even more. The Gokujyun line also offers the Gokujyun Hydrating Light Lotion that has the same hydrating formula as the former, just lighter for oily or combination skin.
Shirojyun Premium Whitening Lotion, on the other hand, is best for those who have dull, tired skin. Apart from Hada Labo's signature hyaluronic acid formula, it also contains brightening ingredients to give you that crystal bright glow. It's infused with Alpha Arbutin, Niacinamide, and Vitamin C to brighten and even out skin tone. Alpha Arbutin can prevent skin pigmentation, dark spots, and freckles. It's a natural antioxidant and skin brightener reduces melanin formation in an effective and safer way. Niacinamide is known for helping protect skin from environmental stressors like UV rays and pollution, while Vitamin C can help exfoliate the skin to reveal a brighter complexion.
Whichever face lotion best suits your skin, make sure to apply it twice a day as after cleansing the Hada Labo way—by patting the product onto the skin to get that natural holiday glow!
Planning to carry your new mochi-mochi skincare routine into the new year? The J-beauty skincare brand is treating shoppers to some exclusive promos and freebies. Simply purchase your Hada Labo products at The SM Store's Beauty Section in SM North EDSA on December 29, 2022 to January 11, 2023 to enjoy these perks. Hada Labo face lotions and other products are available at Watsons and Zalora, and through the official Mentholatum store on Lazada and Shopee.
For more beauty and skincare tips, visit hadalabo.com.ph and follow @HadaLaboPH on Facebook and Instagram.