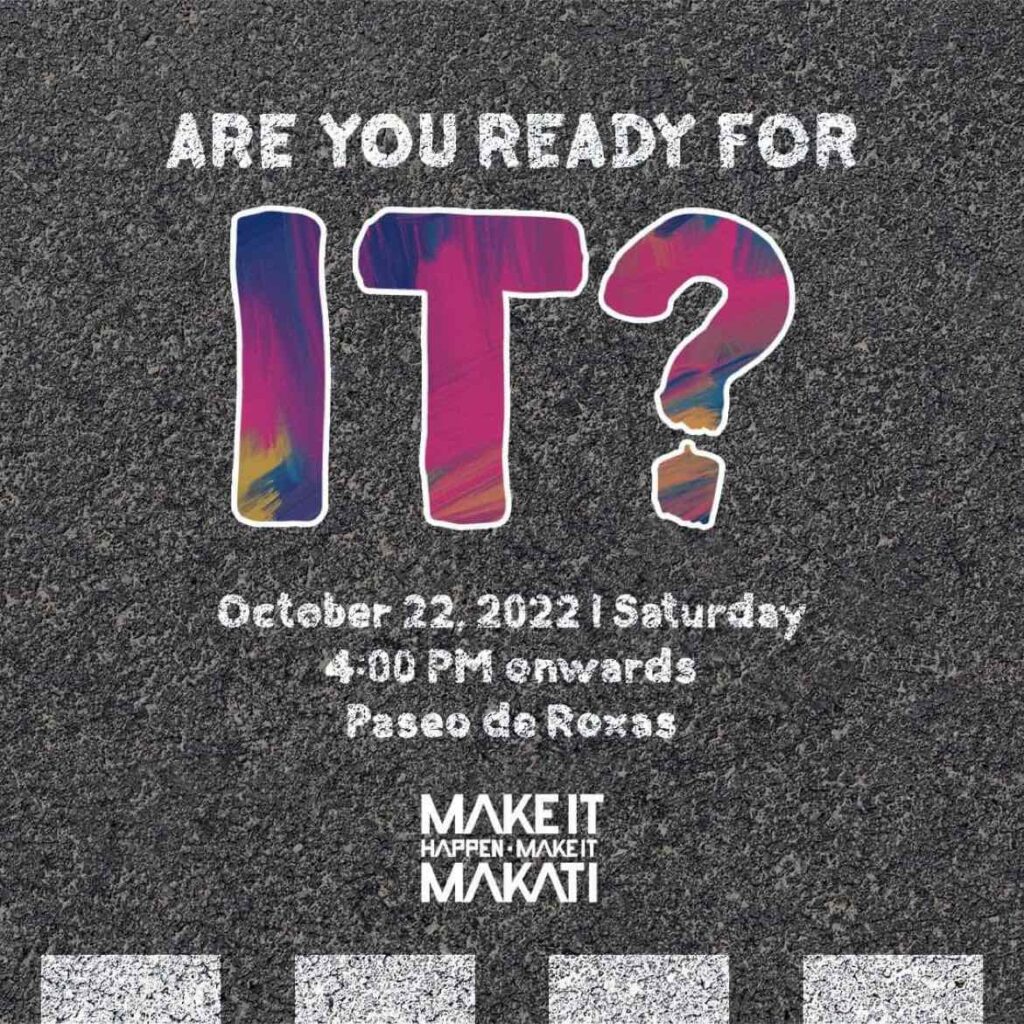 Makati City is best known as the country's energetic financial center, our very own Wall Street where the largest and most influential local and multinational companies have put down roots. Despite being an ever-changing central business district, it has the most iconic skyline where high-level and market-moving business decisions are made—many of them contributing to economic growth and nation-building.
These impressive feats, though, do not fully encapsulate the dynamism of Makati. At its core, this city has long been a lifestyle destination where a spectrum of dining, entertainment, art, and parks and open spaces thrive. It's no surprise that people (living and working here or not) like spending time in Makati to enjoy everything it has to offer.
The prominent address provides everyone with a string of day-to-night activities that cater to every type of city dweller. Green spaces lend a reprieve or a quick communing with nature in the midst of hectic schedules. Parks play host to walkers and joggers, much-needed alone time or catch-ups, and weekend markets to explore and discover local fare and finds.
Speaking of fare – Makati is perfect for every foodie. It has dozens of celebrated restaurants, under-the-radar food spots, fine dining options, and everyone's fave "jolly jeeps"! After hours, it turns into a fun and entertaining place to satisfy every fancy. Transforming into a chill haven with its quaint cafes or a thrilling night out spent bar hopping at popular spots and local watering holes, or experiencing the out-of-the-ordinary like a burlesque show.
Architecture is such a huge part of this city's identity that you can come upon some of the country's highly lauded and historic buildings like the Nielson Tower, the country's first airport tower and now home to the beloved Blackbird restaurant, as you traverse Ayala Avenue. Art can be seen everywhere – in office towers, underpasses, walkways, outdoor areas, and parks. Apart from the beloved Ayala Museum, Makati is teeming with auction houses and contemporary art galleries.
Makati is also perhaps one of the most pedestrian-friendly cities in the country, offering a well-connected network of underpasses and walkways that ensure everyone can get from point to point and explore different neighborhoods on foot.
So many lifestyle events happen in the city including Festival of Lights, Art Fair Philippines, and Art in the Park, plus weekend street meets that residents and visitors can enjoy. Makati is also fit for those who like to stay active, with a diverse range of activities that cover anything from yoga, dance, sports, to martial arts.
There really is no place like Makati. Cool, creative, and inspired, it has and continues to set the trends and the bar for what vibrant and dynamic city living looks like. We already know that Makati is the city that makes things happen, but it has even more to offer.
Experience the best of the city and catch more surprises as Makati closes down Paseo de Roxas on October 22, 2022 for the grandest meet to hit the streets, featuring everything that makes this city stay ahead of the times and draw people in every time.
Starting 4PM, fest goers can begin uncovering secret spots and sampling an array of flavors and activities. An exciting program to launch a lot of firsts, happening in Makati and exciting musical performances headlined by Juan Miguel Salvador and The Authority Band will follow. 
Let's meet in Makati on October 22, Saturday, 4PM at Paseo de Roxas for the must-be-at event of the year. 
Discover the ins and outs of Makati City, follow @MakeItMakati on Facebook and Instagram.