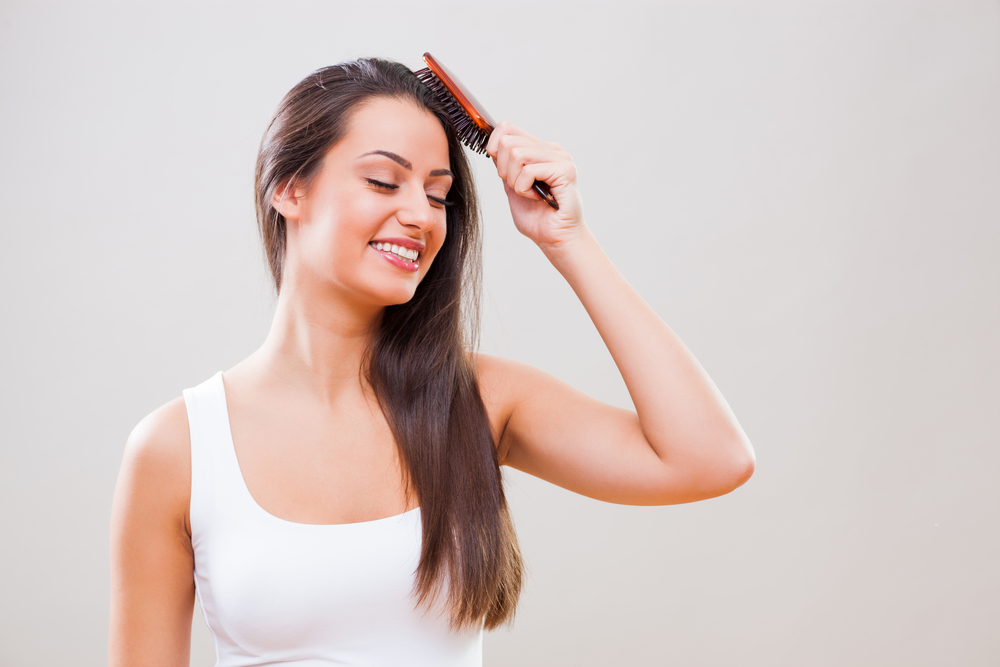 The new year usually calls for a change of looks. But this year, why not make it a point to include hair care in your self-care rituals? Whether you want to try a new 'do or stick to your classic style, maintaining your locks should be part of your daily routine to keep frizzy strands and even dandruff at bay.
One of the keys of growing gorgeous tresses is looking after the health of your scalp, which serves as the base where your hair takes root. Scalp health expert Selsun Blue can help you achieve your hair goals this year with a trio of products that works better than your everyday shampoo.
Every Selsun Blue shampoo is formulated with the active ingredient Selenium Sulfide 1%, an anti-infective and anti-fungal agent approved by the US Food and Drug Administration. It can prevent fungus and bacteria from growing on the scalp, slow down the rate of skin cell death, and ultimately prevent dandruff. It also provides relief from common symptoms of dandruff like flaking and itching.
The scalp isn't great in keeping moisture, which is a must in keeping it flake-free and healthy-looking, so all three Selsun Blue products are infused with Honey Extract to restore hair and scalp hydration for long lasting moisturization. Each variant also come with additional benefits to help with your specific hair needs.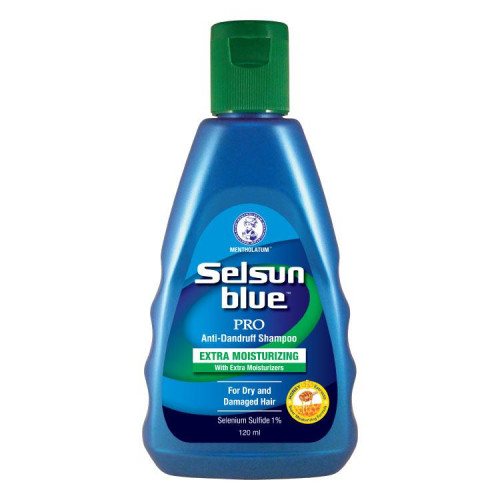 Selsun Blue Pro-X Extra Strength Anti-Dandruff Shampoo is amazing for those with tough dandruff woes as it comes with added menthol that helps soothe the skin and reduce itchiness to achieve overall relief for your scalp. Selsun Blue Pro 2-in-1 Anti-Dandruff Shampoo is a shampoo and conditioner in one convenient formulation, perfect for those who are always on the go. It contains hyaluronic acid that's known to reduce frizz and vitamin B5 that can help promote healthy hair growth, making your locks softer and healthier. Finally, Selsun Blue Pro Extra Moisturizing is infused with Arginine HCL and Lysine HCL that can repair dry and damaged hair by protecting and retaining the moisture in the scalp and the hair—leaving them not only clean and flake free but also more conditioned every after use.
For best results, apply Selsun Blue shampoo onto wet hair and scalp. Massage gently over entire scalp for approximately 1 minute and rinse. Repeat process but this time leave the shampoo on the scalp for 2-3 minutes. Be sure to thoroughly rinse after. Use at least two times a week.
Your hair and scalp health are just as important as the rest of your beauty routine. Look your best every single time with the right and effective Selsun Blue product for you. Find them at your nearest Watsons or Mercury Drug branches, also available in select Robinson's Supermarkets, The Marketplace, South Star Drug, and online through the Mentholatum store on Shopee and Lazada.
Learn more about hair and scalp health, head over to selsunblue.com.ph and follow @SelsunBluePhilippines on Facebook.