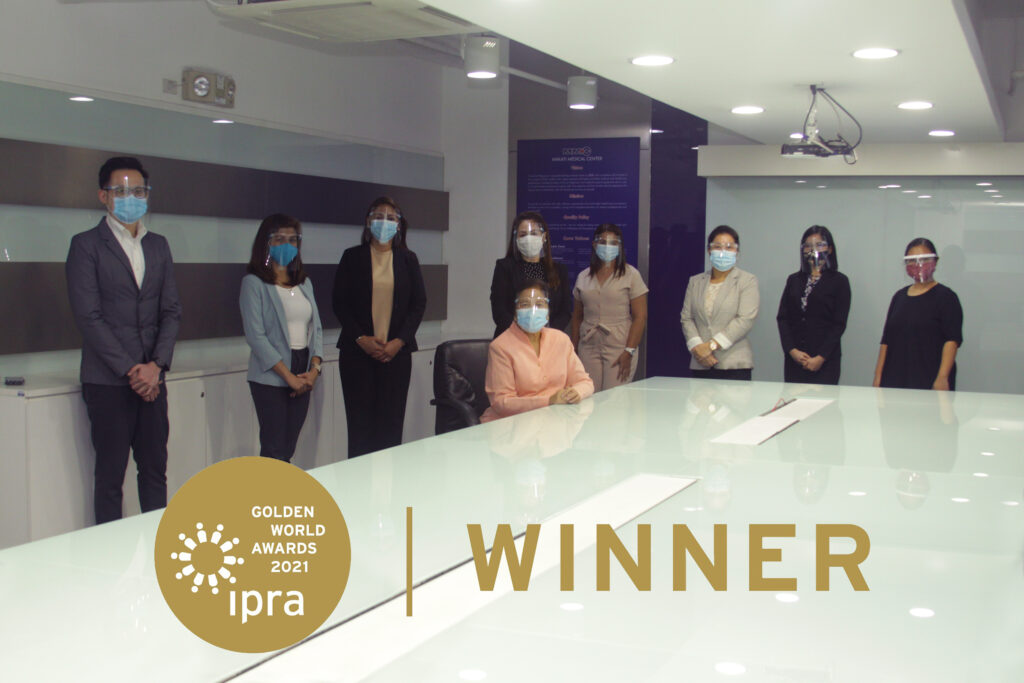 Top hospital in the Philippines Makati Medical Center (MakatiMed) won a Gold award at the International Public Relations Association (IPRA) Golden World Awards for Excellence (GWA) crisis communications online category for its COVID-19 Information Program. The recognition grants MakatiMed's entry as meeting international standards of excellence in public relations.
"This year we had a record number of entries and a cascade of imagination," said Philippe Borremans, IPRA's President and chairman of the jury. The year 2021 saw a total of 93 GWA winners, with MakatiMed being one of only four from the Philippines.
Aside from Gold award, the hospital's two other entries were named finalists in the publication and community engagement categories.
Many tackled health issues including responses to COVID-19, and the successful pivot to digital. Judges for the awards program were from all over the world including Austria, Bulgaria, Japan, Philippines, Russia, Saudi Arabia, Turkey, USA, and UK.
MakatiMed President & CEO Atty. Pilar Nenuca Almira and MakatiMed Medical Director Dr. Saturnino Javier both underlined that communication in times of crisis is essential in mitigating the impact of a pandemic, as fake news cause more confusion and thus greater tension. The hospital has been a constant source of reliable information on COVID-19 to help guide the public and assuage fear and confusion.
The Golden World Awards is held annually by IPRA, the leading global network for PR professionals, which aims to advance trusted communications and the ethical practice of public relations. The GWA recognizes excellence in public relations practice worldwide in a variety of categories.