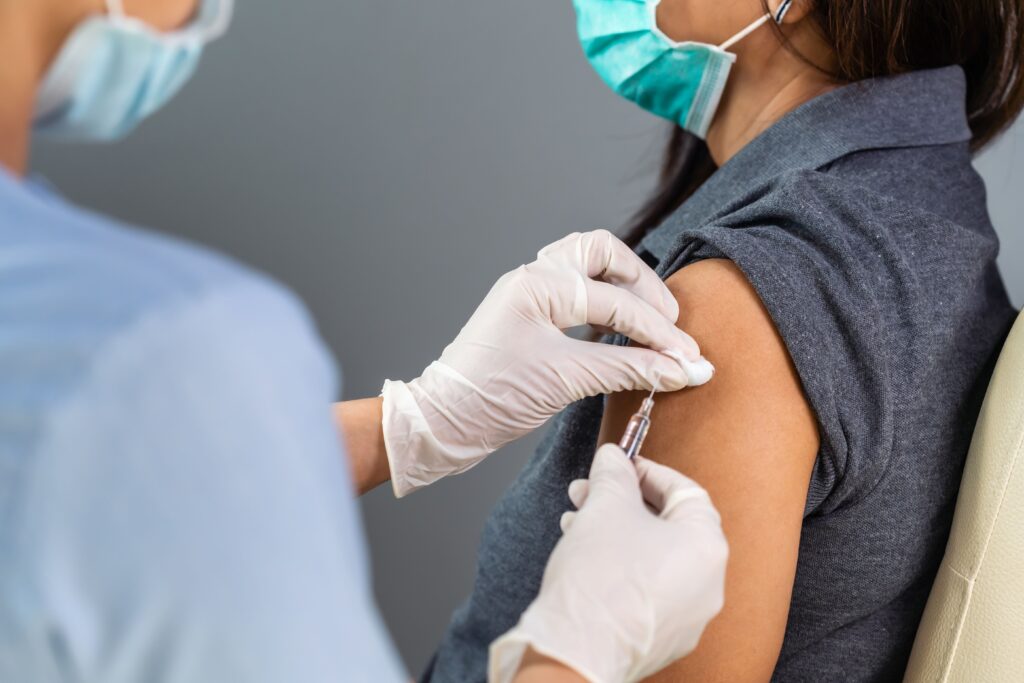 A year after a new coronavirus strain hit Wuhan, China and forced the rest of the world to go on varying degrees and durations of lockdown, the successful development of COVID-19 vaccines offers new hope. While the Philippines has started the administration of vaccines, this piece of hope is still marred by some hesitations. A survey conducted by Pulse Asia Research in February this year showed that only 6 in 10 Filipinos are not willing to be vaccinated against COVID-19.
An expert from top hospital in the Philippines, Makati Medical Center (MakatiMed), warned that having a bias against vaccines can be dangerous, especially in the middle of a pandemic.
"Getting vaccinated against COVID-19 may be a personal choice, and it's understandable that some may have concerns against it, but COVID-19 vaccines provide another layer of defense against SARS-CoV-2 infection," says Tarcela Gler, MD of the Section of Infectious Diseases.
She explains that getting a vaccine can help the body create an antibody response against COVID-19. It might also prevent people from getting COVID-19 and if they do, it might keep them from having the severe form of the disease.
To help people stay informed about the benefits of getting vaccinated against COVID-19. Dr. Gler debunks some myths and misconceptions on COVID-19 vaccines.
Myth #1: COVID-19 vaccine will give you COVID-19. The COVID-19 vaccines particularly from the United States don't use the live virus that causes COVID-19. For instance, vaccines developed by Pfizer and Moderna use messenger ribonucleic acid (mRNA) that carries instructions to the body to make the spike protein that's on the coronavirus. "These proteins don't connect or reproduce, but they 'teach' your immune system to recognize and remember them as foreign and develops antibodies to destroy it, so it will be ready to attack and eliminate the real SARS-CoV-2 virus," says Dr. Gler.
She adds that it may take a few weeks for the body to build immunity after getting vaccinated against COVID-19. So it's still possible to be infected with the virus that causes it just before or after being vaccinated. "It's also important to take note that the vaccine causes side effects that may be similar to COVID-19 symptoms like headache, fatigue, fever, and chills," says Dr. Gler.
Myth#2: COVID-19 vaccines aren't safe or effective since they were developed so quickly. COVID-19 vaccines may have been developed quickly but they have been carefully studied and went through clinical trials involving hundreds of thousands of people. Dr. Gler says the vaccines were developed at record speed because of the worldwide effort from the academe, public health experts, manufacturers, and even regulators who constantly reviewed the development of the vaccines.
"Despite the urgency, the scientific community made sure that no safety protocols were ignored or skipped. They demanded the same level of safety and efficacy standards as they did with other vaccines," she adds.
Myth #3: Natural immunity is safer than getting a vaccine. Dr. Gler warns that getting natural immunity from COVID-19 means one must suffer and survive the disease. Evidence shows that the immunity provided by natural infection maybe short-lived. Hence, vaccination may still be necessary after a natural infection.
"People must be vaccinated to get to herd immunity. If we rely on natural immunity alone, millions of people would die and many more will suffer until we achieve that. Community quarantine would also likely be extended and our society would be shut down much longer, which wouldn't be helpful for everyone in the long run," she adds. "Consider getting vaccinated as another way to protect the people around you, especially if you have loved ones who have a higher risk of developing complications caused by COVID-19."
Getting vaccinated may be a personal decision, but it's a decision that must be made based on the facts on hand and not on anyone's biases against vaccines, Dr. Gler says. "As far as the medical community is concerned, we trust that certain COVID-19 vaccines that will soon be more available in the country are indeed safe and effective."
For more information, please contact MakatiMed On-Call at +632.8888 8999, email mmc@makatimed.net.ph, or visit www.makatimed.net.ph.