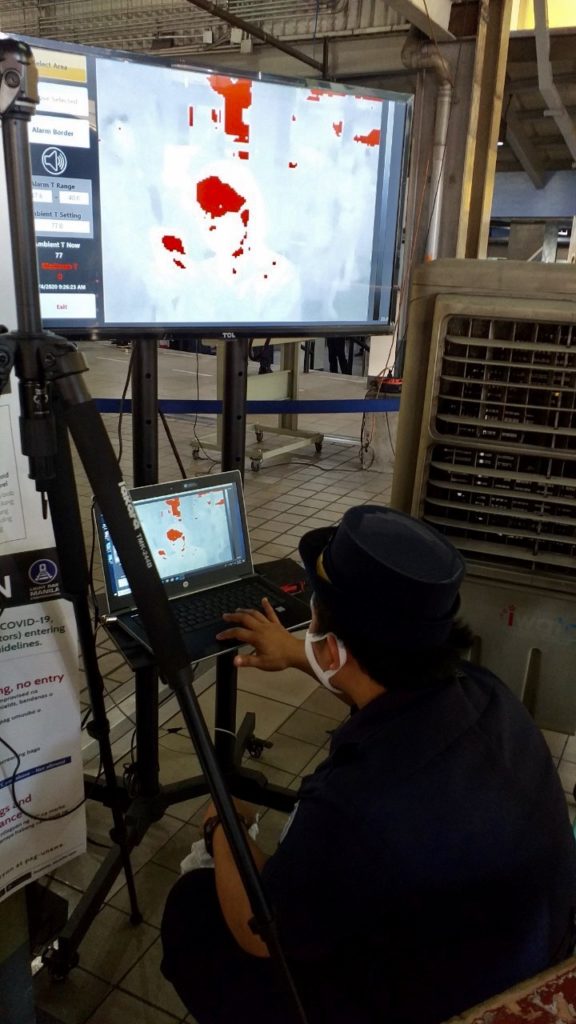 – As part of its serious commitment to enforce health and safety measures against COVID-19, the Light Rail Manila Corporation (LRMC) has deployed new thermal cameras at select high-traffic LRT-1 stations for use in entry screening. LRT-1 resumed its operations last 1 June 2020 after receiving the green light from the government under the General Community Quarantine (GCQ) guidelines.
The forward-looking infrared (FLIR) set-up consists of a thermal camera attached to a tripod and connected to a monitor. The camera detects the infrared energy invisible to the human eye that people and objects emit. An automatic alarm is triggered with red color notification if temperature is higher than the settings. The FLIR thermal scanning system is currently used in hospitals, establishments, and schools in Taiwan –one of the countries recognized for their most effective responses to the COVID-19 pandemic. It is also the same system deployed at Taipei Metro.
The thermal screening system will be used at six (6) LRT-1 stations: Monumento (Northbound), Roosevelt, Doroteo Jose, Gil Puyat (Southbound), Edsa (Southbound), and Baclaran. The ones for Baclaran and EDSA have already been deployed, while the rest will be installed in the succeeding week. Other LRT-1 stations will continue to use non-contact thermometers for the temperature screening. Based on LRMC's previously released guidelines, passengers with temperature greater than 37.6˚ C will not be allowed to enter the station.
"With the acquisition of the new FLIR scanning system and other safety measures, we're honoring our commitment to invest in technology and continue to set the bar high when it comes to giving our LRT-1 passengers the safety and protection they deserve. We're also asking those who are not feeling well and have flu-like symptoms to stay at home and postpone their outside travel." said Andrea Madrid, LRMC Head of Health, Safety, Environment, and Quality (HSEQ) Department.
Heightened disinfection measures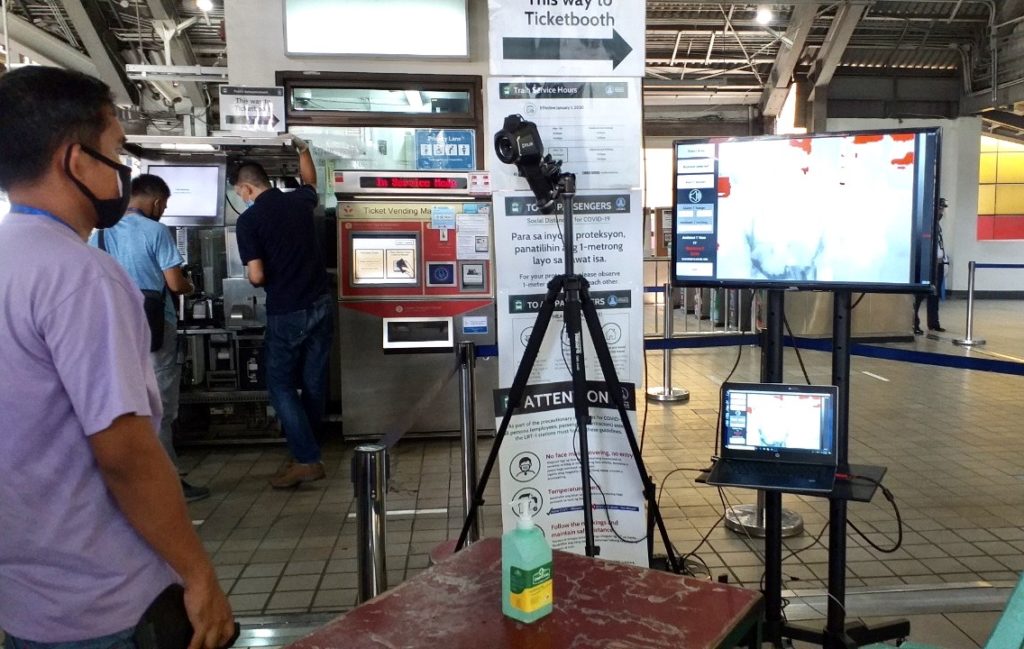 In addition to the new thermal scanners, LRMC has upgraded its disinfection measures using Ultraviolet C (UVC) technology, in a technical partnership with UP National Engineering Center (UPNEC). LRMC currently uses prototype handheld and 360-degree UVC lamps from UPNEC, as well as the 180-degree UVC lamps procured from Taiwan to complement chemical disinfection of trains and other facilities.
LRMC has already instituted other measures such as disinfecting mats, hygiene supply provisions, and daily health checks for all visitors and staff at LRT-1 stations, facilities, and the depot. LRMC also ensures that it is up to date with the passenger, sanitation, and safety promotion guidelines required for operation by the Inter-Agency Task Force.
Preventive and maintenance work for the line have also been undertaken during the downtime, all of which were done in accordance with the IATF's work safety guidelines to ensure improved service.
For more updates and info on the LRT-1, follow LRMC on Facebook at facebook.com/officialLRT1, or on Twitter at @officialLRT1.