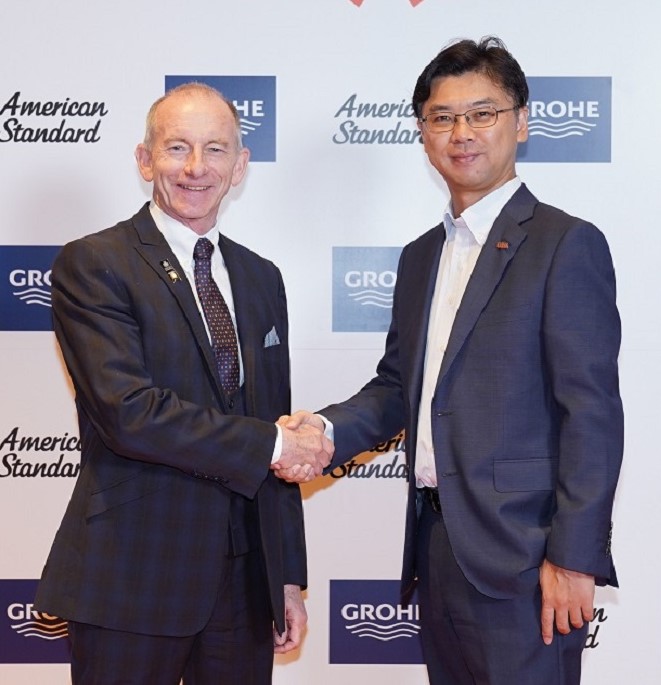 LIXIL power brands, GROHE and American Standard, celebrated the outstanding achievements in the architecture, interior design, real estate and property development sectors at the Asia Pacific Property Awards 2023-24. This year's awards ceremony was held in Bangkok, Thailand to highlight the breadth and depth of exceptional projects and industry excellence across the region. The event recognized 362 winning companies from across the Asia Pacific and culminated in a gala event with the announcement and presentation of the GROHE Award for Sustainability and the American Standard Award for Innovation.
The International Property Awards is renowned as one of the property industry's most significant and prestigious global accolades. The Asia Pacific Property Awards, a branch of the International Property Awards (IPA), attracted over 850 registrations from companies across the region. Entries are meticulously judged by a panel of more than 100 industry experts and peers based on design, quality, service, innovation, originality, and commitment to sustainability.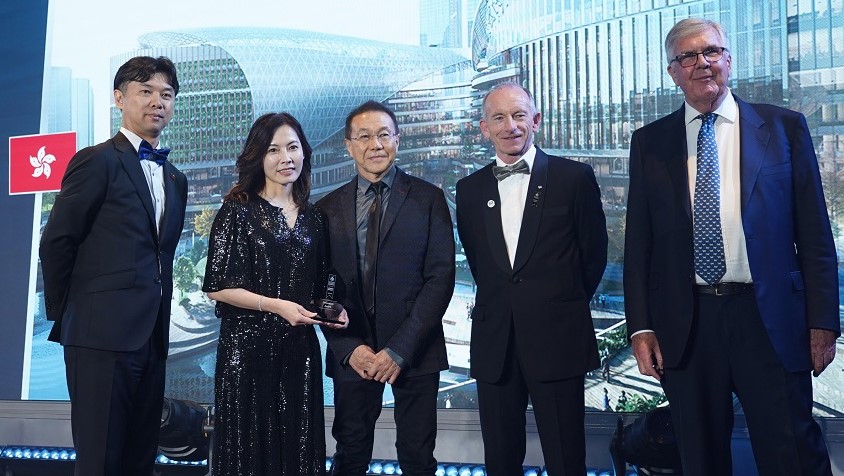 Winning an IPA award enhances the reputation and branding of the participating companies, with increased public visibility of their award-winning projects and increased networking opportunities. The event witnessed a total of 362 winning companies from across the Asia Pacific collecting a range of awards in the Architecture, Interior Design, Real Estate, and Property Development sectors, with some companies garnering multiple awards. China garnered the highest number of awards (113) followed by Thailand (96). This was closely followed by India (46), Other notable markets including Australia (11), India (46), Singapore (40), Indonesia (33), and the Philippines (22) also made significant strides in this year's awards. (Link with the full list of winners https://propertyawards.net/winners/)
Satoshi Konagai, Leader, LIXIL Water Technology, Asia Pacific, expressed, "LIXIL's GROHE and American Standard brands are proud to be headline sponsors for the prestigious Asia Pacific Property Awards for the fifth consecutive year. We are pleased to receive and welcome our key industry partners to Bangkok. The property industry is steadily growing across the region, and we note increasing demand for projects that enhance personal health & wellbeing and sustainability, particularly in premium property projects. We are pleased to curate a special showcase for IPA guests of our GROHE SPA Rainshower Aqua Ceiling Shower and American Standard Acacia SupaSleek solutions to meet this growing need."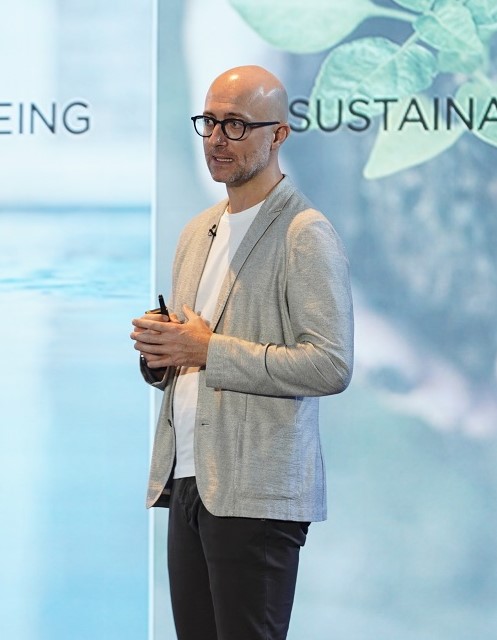 Adele Tao, Leader, LIXIL Water Technology, Greater China, emphasized, "The Asia Pacific Property Awards acknowledges outstanding property projects and honors the dedicated people and companies behind that success. We are delighted to collaborate closely with the IPA to bring this event to Asia, while further supporting industry excellence with the special GROHE Award for Sustainability and American Standard Award for Innovation. Moreover, it serves to sharpen thought leadership through expert panels and engaging discussions on important macro trends and industry challenges. We look forward to further fruitful collaborations with the IPA and our industry partners."
Alongside the thought leadership panels, Antoine Besseyre des Horts, Leader, LIXIL Global Design, Asia conducted a seminar highlighting how LIXIL's power brands Grohe and American Standard address the three macrotrends of health and well-being, sustainability and urbanization by offering some solutions that allow the creation of tailored bathroom experience and some that encourage sustainable behaviors without compromising the consumer experience.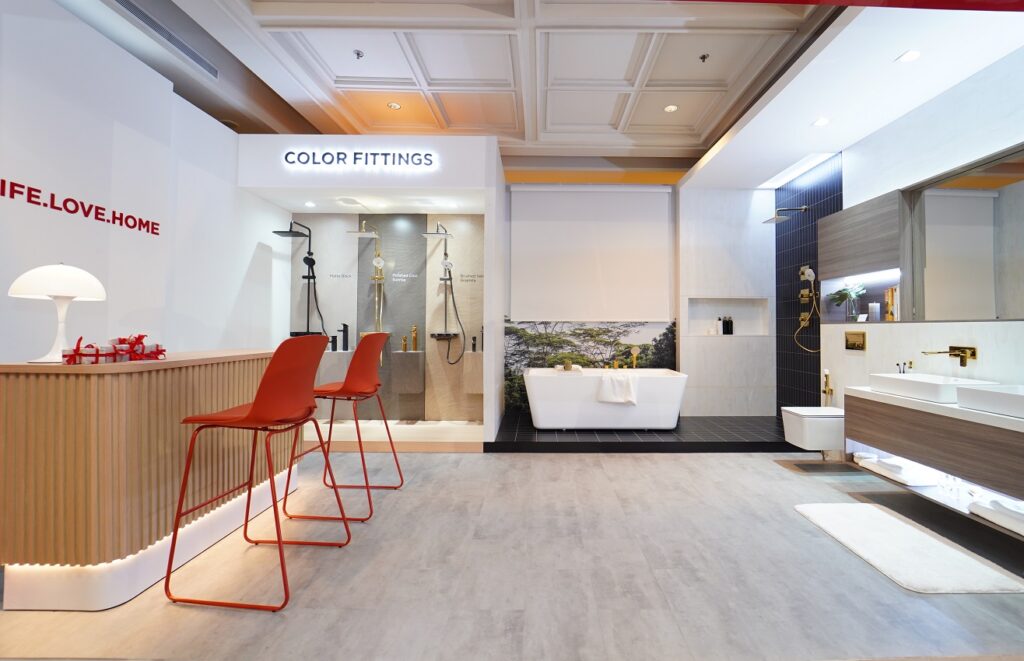 As a global leader in water technology, LIXIL touches the lives of over 1 billion consumers across the world with bathroom and kitchen solutions from a portfolio of industry leading brands, including GROHE and American Standard.
Sustainability has been at the heart of GROHE brand for over 20 years, including initiatives for circular products, reduced plastics packaging and tapping renewable solar energy for manufacturing. GROHE announced the GROHE Award for Sustainability to recognize projects with the highest levels of sustainability, giving back to the planet and well-being of the society.
LIXIL is proud to announce and congratulate the Six Senses Residences The Forestias project as the inaugural GROHE Sustainability Award winner. As a pioneer of sustainable practices, Six Senses demonstrates how an uncompromisingly gorgeous hideaway can live in harmony with local communities and ecosystems. Native trees and animals are reintroduced back to their natural habitats in the Miyawaki Method of reforestation, and a self-sustaining ecosystem is formed when the natural cycle takes over. A central utility plant is also used to improve energy consumption, together with integrated water management, an innovative system of light management, and sustainable transportation to create a safe and reliable environment for the residents.
American Standard, backed by almost 150 years of pioneering legacy, continues to be recognized for its purposeful design and innovations across bathroom and kitchen solutions that create homes that consumers will love everyday. The American Standard Award for Innovation recognizes innovative solutions that addresses the needs of consumers, to make their daily living better.
LIXIL is proud to announce that the Nantong Golden Eagle World project located in Nantong, China is the inaugural winner of the American Standard Innovation Award. We congratulate this mixed-use development's concept of bringing the 'outdoors' inside to establish another green and active realm for the community highlights how innovative architectural design can create a conducive environment for the community to explore and get active. The development also addresses the evolving trends in the workplace, by integrating co-working spaces and communal spaces to promote casual interaction. More than just an office or a residential space, this development provides innovative features that improve the daily living of its residents and users.