Technology and the Internet offer so many possibilities for people. And during the pandemic, those two made things a bit more bearable as people were practically locked inside their houses.
It was tough for performers like musicians and artists to connect with their fans when fan meetings and concerts were banned due to the risk of contracting a virus. But people always find ways, so recently, live viewing and live streaming of concerts and performances have become the next big things. Both local and international artists seek the online world's help to continue with their performances despite the lockdowns and strict guidelines.
While it doesn't provide the same hype and energy that offline and live concerts give, it was enough to fill the gap that came with canceled fan events. The best thing about live streams is that anyone can do it! Unlike offline concerts that require hundreds of thousands to arrange, online shows require fewer.
So if you're planning to live stream your very own concert with your friends, here's a checklist you can follow so you don't miss the necessary details:
1. Know your goals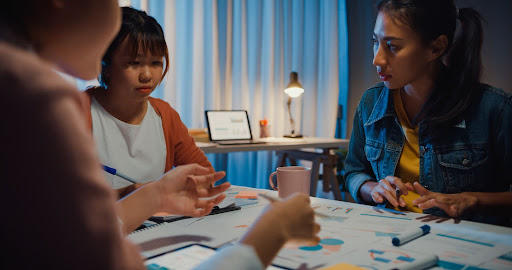 Why are you live streaming a concert? Starting a live stream concert could result from something like wanting to showcase your skills and gain an audience online or just wanting to help others through fundraising. Identify your ultimate goal and, from there, decide how things will flow.
Other than your ultimate goal, what are your micro-goals? Identify your ideal audience size and the duration of the concert. Will it be a paid live stream? If you plan to do paid live streams, you need to decide if it's going to be the ticket type or if it's on a platform that will receive your money while performing. Make clear goals and discuss them with your team before the live stream event.
2. Decide the format of your performance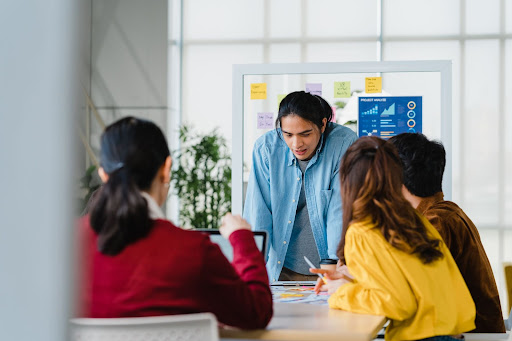 Live streaming a concert doesn't mean you simply set up a camera and show people your performance. You have to identify your streaming format. Are you going for Instagram or Facebook Live? Or do you want something more private, like using Zoom or live streaming websites that require a code to open the link? You can opt for the audio format if you're uncomfortable showing yourself in front of the camera.
Your streaming format influences how you will handle the audience. Some live streaming platforms can get one-sided where you won't feel the audience's presence, while others allow interaction like chats and tips. Think about how you want to connect with your audience while on a live stream.
Lastly, where will you perform? Are you live streaming from your room, or are you planning to rent a hall to do your performance? You have to consider these things because they affect the overall planning, from money to equipment. Know your format and understand how you can work with it.
3. Study your equipment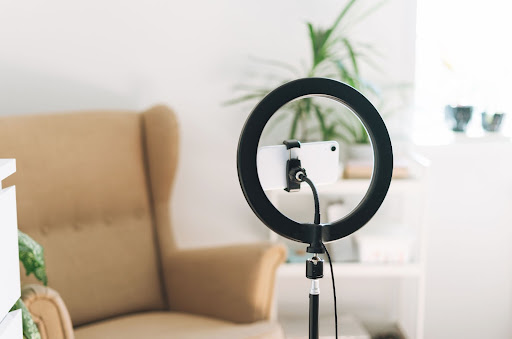 It may sound easy to people who are adept at technology and the internet when they hear that you'll be live streaming. However, this isn't a simple live stream where you sit behind the camera and talk. Live stream concerts are much more complex and require much more equipment.
Depending on your concert format, you might need to rent professional equipment like sound systems, multiple cameras, lighting, high-tech microphones, and noise-reduction devices. Meanwhile, if you're short on cash, a phone, a ring light, and a simple microphone will do.
Secure your internet connectivity. Your internet connection is the most important thing when you're live streaming. The slow connection might not be able to handle your event and buffer, ruining your whole performance. Check the stability of your internet connection in the days leading up to the performance. Have your members look at the real-time comments if possible to ensure you're still visible to the audience.
You can hire professionals to handle the show for you, or your friends will be willing to work with you. Make sure that all the people in the team know how the equipment works. Someone needs to know how to troubleshoot in the event of sudden interruptions. Never skip a run-through on the day of the performance.
4. Promote your concert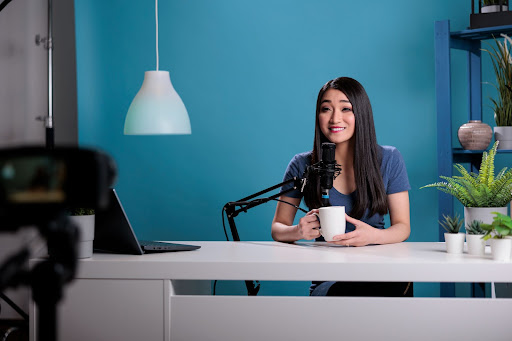 Make sure to let everyone know about the concert. Don't rely simply on word of mouth. Create online posters and share them with everyone. Utilize your social media platforms. Create some noise, like cryptic posts or frame blasts, with your team and friends.
Include all the necessary information when you promote your event. Include the time, platform, and what the concert is all about. If you're starting a fundraiser, include details on how you'll generate money and where the money will go. Be transparent.
Don't cram for your promotion. Start a month or two ahead and use all the channels accessible to you.
5. Anticipate setbacks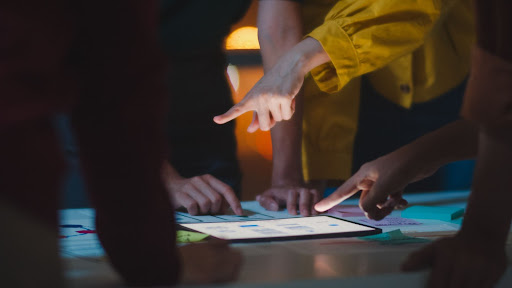 Don't be complacent even if you feel like your concert is a success. Always make a backup plan, as many as you can. Live streaming, even with a stable internet connection, still encounters problems like disconnection and audio problems. Choose a backup platform in case your main ones bug down. Distribute a backup link to your viewers before the concert, so they know where to go when there are some problems. Constantly update the viewers through social media posts or email lists.
If you're streaming in an uncontrolled environment like your home, it's possible that someone or something can interrupt the live stream. In case a dog barks or a kid runs across the cam, don't panic and let it happen. Be authentic and let the course take its flow; your audience is not as sensitive as you think.
Live streaming concerts with friends can be fun but also challenging. Don't worry. As long as you plan ahead of time and make a checklist of the essential things, you can minimize any problems that may come along the way. Enjoy the event and bond with your friends.
Find out more about these stories at http://woman.ph/ or you can visit http://pageone.ph/ for the latest news and updates.