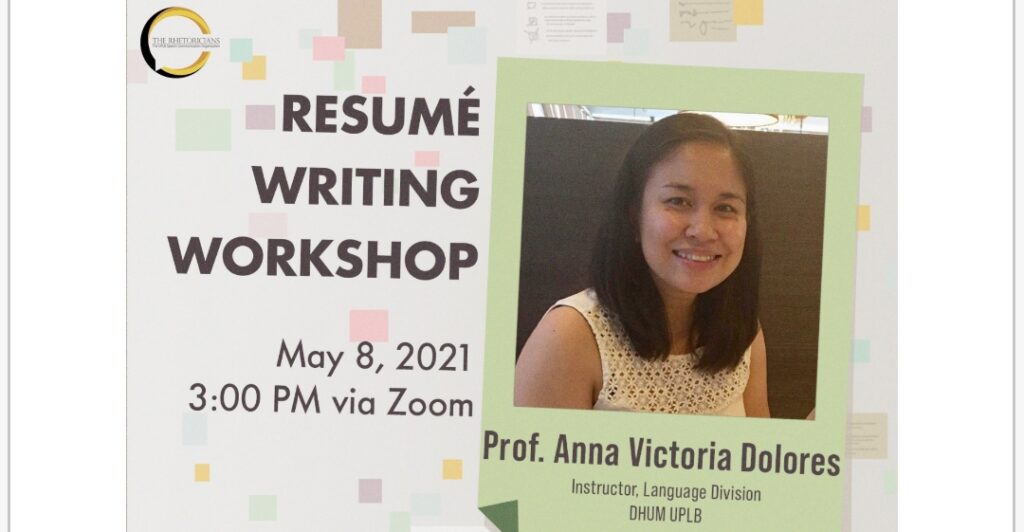 Last Saturday, May 8, The Rhetoricians— a speech communication organization from the University of the Philippines Los Baños (UPLB)— held its annual academic writing workshop through Zoom for the first time.
Entitled TransAction 2021: The Start-Up of Your Career, this year's workshop focused on the importance and purpose of writing a well-crafted resume, and the basic considerations on preparing and acing both a face-to-face and online job interview.
Professionals from different fields of expertise were often asked to share their experiences in this annual workshop, and for this year, esteemed Professor Anna Victoria B. Dolores and Dr. Jea Agnes T. Buera from the Department of Humanities at the University of the Philippines Los Banos assisted us in jumpstarting our career.
Professor Anna Victoria Dolores started the program off with a lecture on resumes, what to write and how to put them into paper. Differentiating the different styles of writing a resume, Professor Dolores was able to wonderfully articulate their pros and cons, what to use depending on one's circumstances.
The professor emphasized the importance of up-to-date information, a compelling summary, and a clear objective in order to construct one's resume in line with the job description. "Let your personality exude in the text [résumé]. Showcase not only what you are doing, but how good you are with it." As she said, we are marketing ourselves out there to the world.
What was once a daunting task to accomplish, became much clearer. And it became more apparent when it was time for the question-and-answer portion of this session. Questions were raised regarding concerns and options in writing a resume and the guest speaker was able to masterfully discuss her points, turning it into a more fruitful expansion of the subject matter.
Facing the real world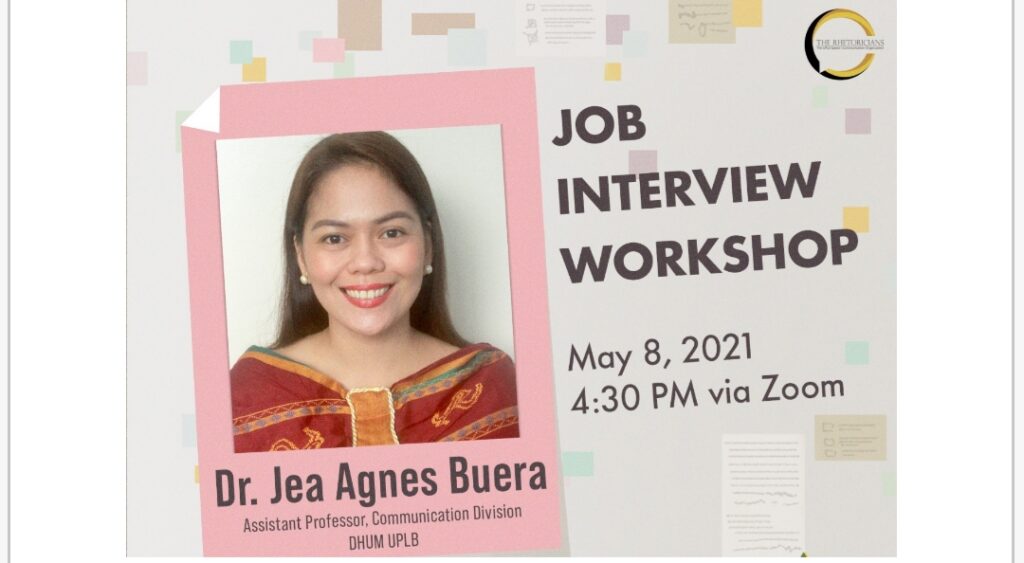 Photo from The Rhetoricians' Facebook Page
Dr. Jea Agnes Buera enlightened us with her witty acrostics of the word "rhetor" by discussing six key points for the audience to consider before, during, and after a job interview: Research about the company and job; Handle anxiety and stress; Engage with enthusiasm; Tell relevant stories; Organize your thoughts using STAR (Situation, Task, Action, Result) method; and Recognize your strengths and weaknesses.
One notable statement the professor emphasized is that an applicant sharing about their failures and how they overcome them would reflect their sense of self-awareness. It shows their willingness to learn and adherence to constructive criticism. "Anxiety is real and it happens to most of us. Prepare beforehand and focus on the task and not too much on what you're feeling. Divert your attention to more important tasks and productive activities."
Dr. Jea concluded her talk as well as the question-and-answer portion by encouraging the audience to know their worth, their skills, and the amount that they could contribute to the company. "You can do it (negotiation) implicitly, even through email. If you're willing to take risks, go for it."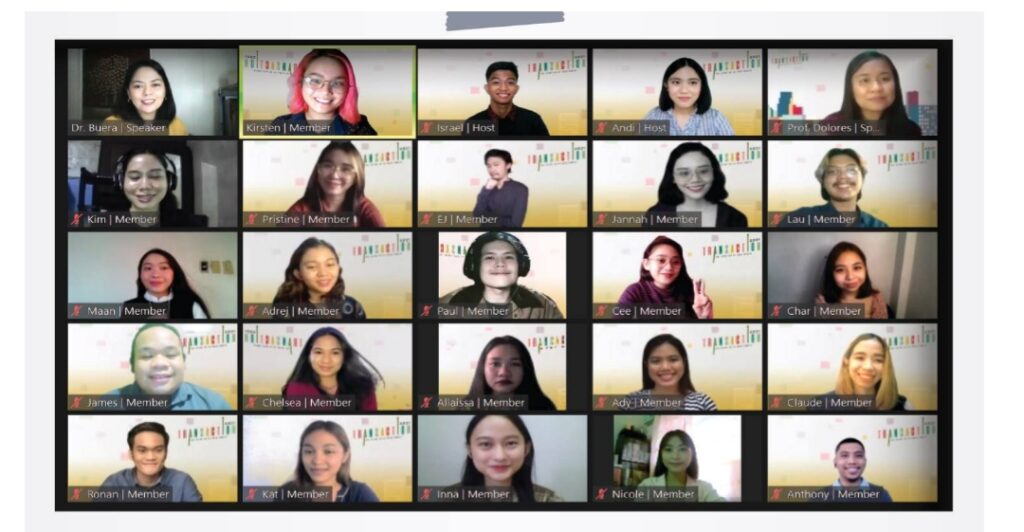 Photo from The Rhetoricians' Facebook Page
You may listen to and watch the entire TransAction 2021: The Start-Up of Your Career talk with The Rhetoricians through this link or head to the organization's Facebook Page/Twitter Account: @TheRhetoricians and Instagram Account: @therhetoricians for more information.
See you at TransAction 2022!