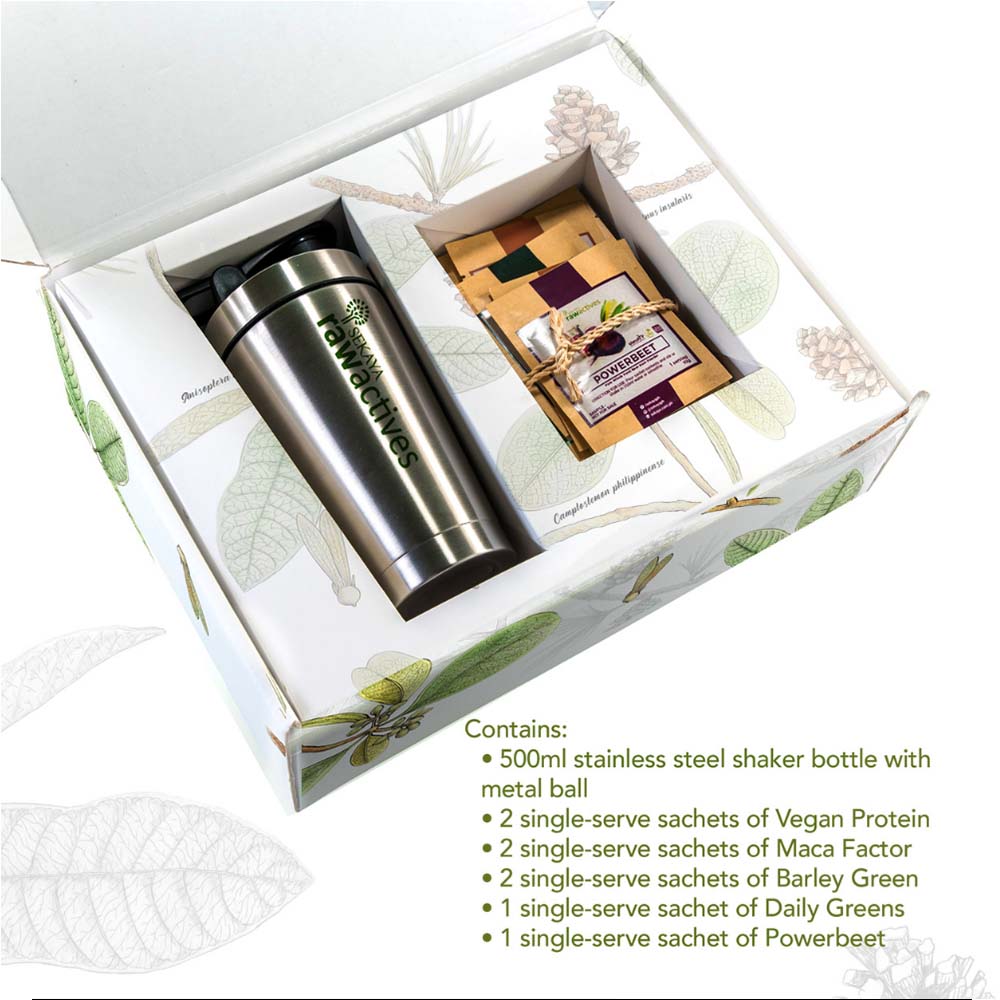 With all the stress and anxiety we've faced in the past months, this holiday season is the best time to share the gift of health and get people back to optimized immune performance to welcome 2021.
Sekaya Raw Actives is the curated line of certified-organic plant-based superfoods. These ready-to-mix products supplement meals, support daily activities, and help maintain physical and mental health. Just in time for the holidays, Sekaya has made it easier to integrate plant-based nutrition with the limited edition Sekaya Raw Actives Starter Pack.
A fitting gift to give and receive, the starter pack comes with 2 single-serve sachets each of Sekaya Raw Actives Vegan Protein, Maca Factor, and Barley Green and 1 single-serve sachet each of Daily Greens and Powerbeet. It comes with a premium 500ml stainless steel shaker bottle with a metal ball for making quick drinks. Get the Sekaya Raw Actives Starter Pack at @sekayaph on Facebook and Instagram, SMS or Viber at 0917-5SEKAYA (735292), or at the S Sentials store on Lazada starting at PHP900.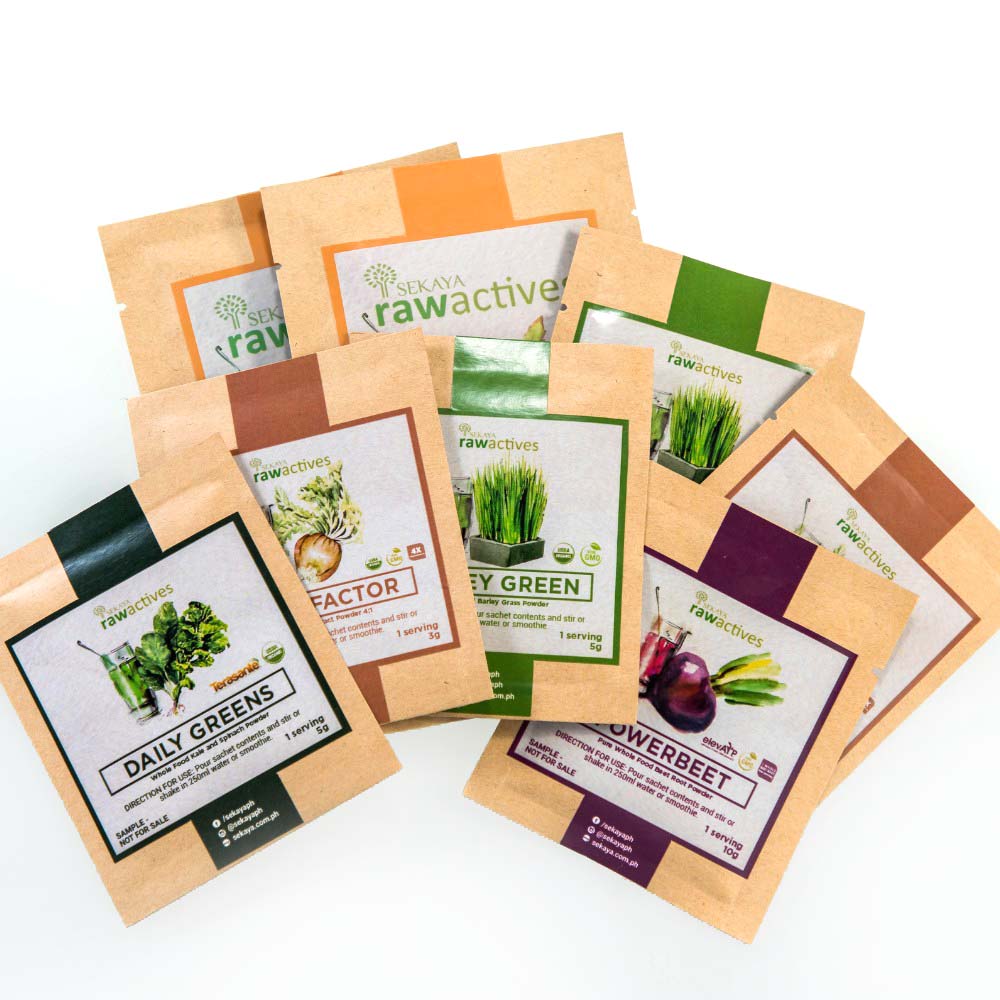 Vegan Protein is a light, creamy blend of protein sourced from organic pea, brown rice, and quinoa that has potassium, iron, calcium, essential amino acids, and 18g of protein per serving. Maca Factor has 4x the phytonutrients of regular maca root powder in one serving that enhance energy and stamina to help fight fatigue; while Barley Green contains the phytonutrients of 60 leaves of barley grass in just one serving, making it a natural detoxifier and a good source of fiber, vitamin C, calcium and iron.
Daily Greens provides micronutrients needed for energy metabolism and vascular health, packing phytonutrients equivalent to 50 leaves of organic spinach and kale in just one serving. Finally, Powerbeet draws from beetroot blended with a patented ingredient that enhances nitric oxide production for those whose high intensity and endurance activities needs demand more from supplementation.
Sekaya Raw Actives can be easily sprinkled over breakfast favorites, added to savory meals, or stirred in a glass of water or favorite beverage.
Produced by Unilab's natural products company Synnovate Pharma Corp., Sekaya advocates Prescribing Nature with products that are proven by science and tested by tradition. The plant-based ingredients featured in Sekaya Raw Actives features health-promoting benefits, backed with scientific evidence, and meticulously processed within pharmaceutical-grade facilities to ensure safety, potency, and keeping naturally-occurring phytoactives and nutrients intact.
For more healthy gifting options, check out other Sekaya products online via the Synnovate Flagship Store on Lazada, the S Sentials Online Store on Lazada, Shopee and Zalora, or @sekayaph on Facebook and Instagram; or contact Sekaya directly via SMS or Viber at 0917-5SEKAYA (735292).
Get more science-based health tips and information by following @sekayaph on Facebook and Instagram. To know more about Sekaya, visit https://www.sekaya.com.ph/.