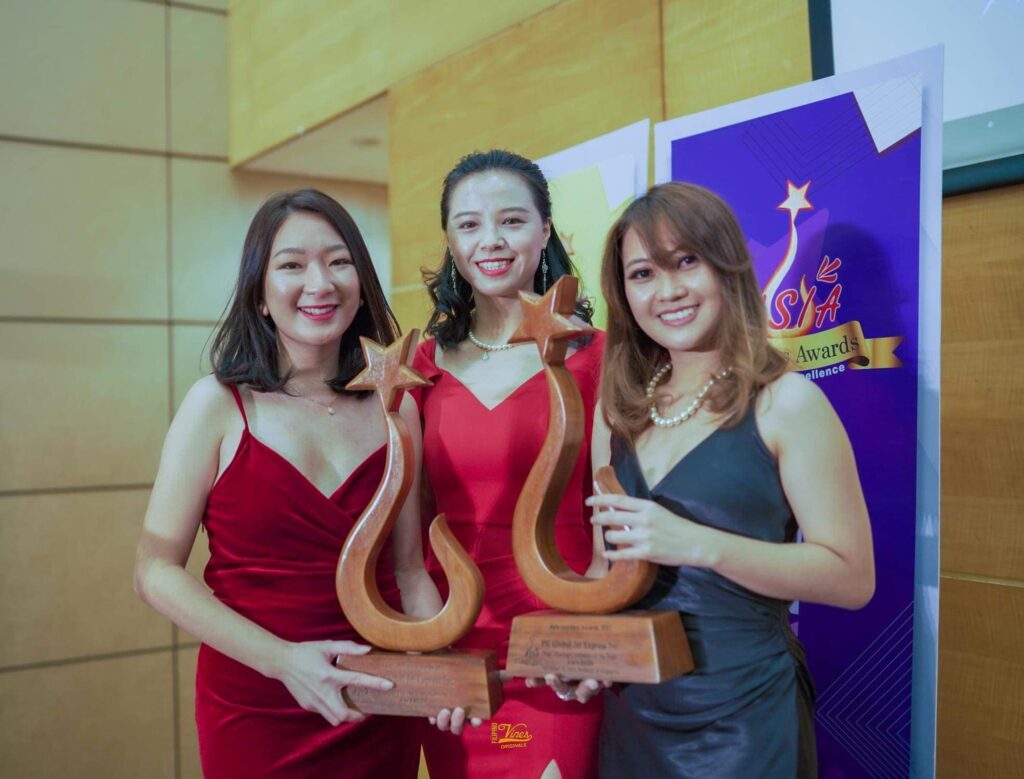 Logistics company, J&T Express, makes it big in the PH market in just 4 years' time after its official launch in 2019 a remarkable achievement for the record.
- Advertisement (300x250) -
For this exceptional accomplishment, Asia Leaders Awards has cited PH Global Jet Express, the company behind J&T Express—Southeast Asia's leading e-commerce delivery company and logistics provider, to be one of their honorees for 2022.
Growing Faster, Reaching Further Despite the Pandemic
J&T Express currently has 600 facilities nationwide with more branches on the pipeline to achieve its goal of making direct deliveries to almost every province and island in the Philippines.
"Growing in the middle of the pandemic was not an easy task but we have achieved it by innovating with technology and working together with our partner customers, especially the micro, small, and medium enterprises or MSMEs," shared Ms Zoe Chi, VP of J&T Express Philippines.
Launched just before the onset of the pandemic in 2020, J&T Philippines was able to continue and grow its operation instead of downsizing. To make sure that their employee's welfare will not be put at stake while providing continuous livelihood for MSMEs at the same time delivering the needs of every Filipino household , J&T Express enforced strict health protocols and extended to their employees health and safety assistance.
Innovation thru Digitalization
"We utilize technology and digitalization to make our operations more efficient, faster and safer," Ms. Chi added. They invested heavily on their digital infrastructure. Customers can monitor their packages via their website and mobile app. The J&T Philippines mobile application comes with exciting features that makes it easier for customers to monitor packages real-time.
J&T Roadmap
"Next year, we will continue to help business owners by providing excellent and premium customer service… We will make sure to give our best express delivery service to our Filipino people" Ms. Chi concluded.
She stressed that her company is committed to improving and expanding its express delivery services, looking to strengthen international market connections as it prepares to launch its international shipping service by next year.
J&T Express Network launch in the UAE and Saudi Arabia
J&T Express officially launched its express network in the United Arab Emirates (UAE) and Saudi Arabia. The two countries are the first markets to be covered by J&T Express in the Middle East, and the latest expansion brings J&T Express' global network coverage to a total of ten countries, including China, Indonesia, Vietnam, Malaysia, Thailand, the Philippines, Cambodia, Singapore.
Steven Fan, CEO of J&T Express, said, "The expansion to the UAE and Saudi Arabia marks an important step for J&T Express in establishing a global delivery network. In the future, the company will actively explore opportunities in emerging markets as part of its global strategy to connect the world with greater efficiency and bring logistical benefits to all."
Mr. Dean Ding, CEO of J&T Express Philippines also expressed his excitement on this most recent expansion. "We are proud that J&T Express is expanding in the Middle East. People from the UAE and Saudi Arabia can now experience J&T Express' fast and efficient delivery service"
For more information about J&T Express Philippines, visit their website https://www.jtexpress.ph/ and Facebook page https://www.facebook.com/jntexpressphilippines/.
Continuing the Asia Leaders Awards Legacy
Asia Leaders Awards continues to be an avenue where companies and business leaders are recognized for their outstanding achievements and efforts to make their companies shine at the same time provide efficient and excellent services to the people. It is the largest business awards giving body in the Philippines and Southeast Asia whose awards committee is composed of respected leaders from different organizations and embassies.
For this year, Asia Leaders Awards will launch the first magazine that will be distributed nationwide. At Rising Tigers Magazine, 50 Top leaders will be featured and launch this March 22, 2022 and J&T Express will be part of it and will be held at Grand Hyatt Hotel, Taguig.
This year's Asia Leaders Awards (ALA) Awarding Ceremony will be held on November 22, 2022. Nominations are now open, visit https://www.asialeadersawards.asia/ for more details.
Check out https://www.facebook.com/AsiaLeadersAwards for more of the event details.