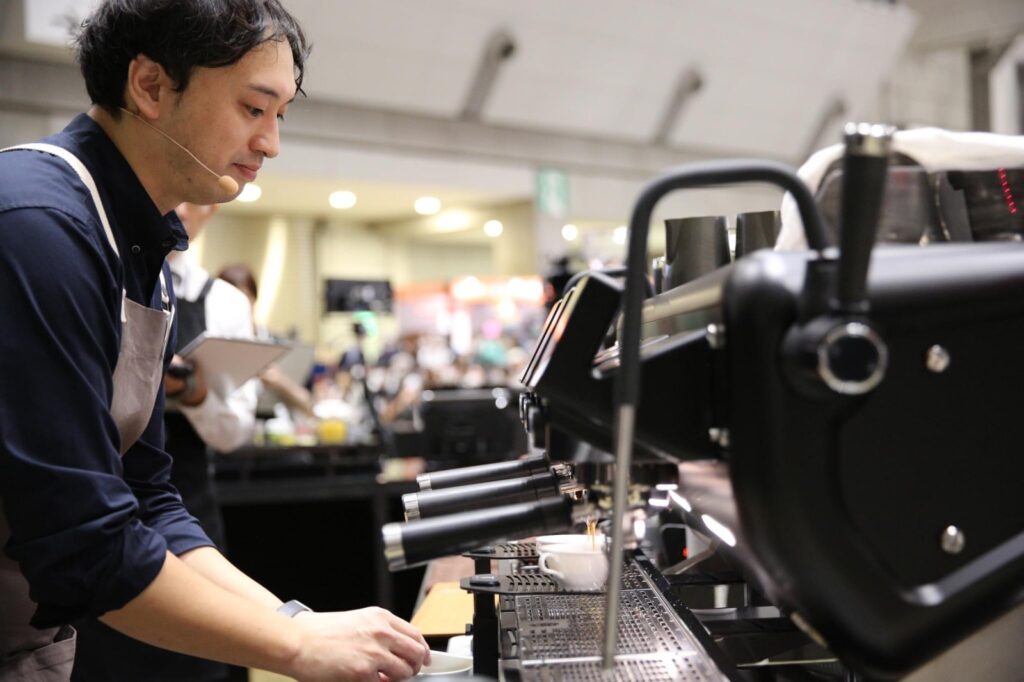 Once again, the country's Liberica coffee from Sta. Maria, Laguna captured the hearts and taste preferences of expert baristas and judges around the world as it wins 3rd in another international coffee competition.
Barista Keisuke Honma, representing Saza Coffee, used a blend of Laguna Liberica and a Panamanian Gesha for his Milk Course. Keisuke captured 3rd place during the Japanese Barista championship held Oct 10-13,  in Japan.
The Philippine Liberica Coffee is being championed around the world and capturing the hearts and taste preferences of expert baristas and judges around the world by Michael Harris Conlin and Henry and Sons.
Henry and Sons, sourced the Liberica coffee in Laguna, and processed after by applying unique post-harvest methodologies and a proprietary blend of microorganisms that bring out beautiful floral aromas and clean tropical flavor notes from the coffee.
Liberica is a rare and unique species of coffee that is known for its low caffeine content, low bitterness, and high sweetness. Liberica can be considered the future of coffee as it is climate change resistant and has a deep, intricate root system that makes it resistant to storms and drought.
Keisuke Homa's coffee blend will be available at https://thevault.ph starting Nov 8th, 2022, at https://thevault.ph and The Giving Café.
Japanese Barista Championship is a World coffee championship (WCC) sanctioned competition where baristas must create three coffee courses (Espresso, Milk, and Signature) and serve them to an expert panel of judges while delivering a meaningful message that shows their expertise and knowledge in coffee.
Barista Keisuke's message was about how Climate change and have reduced the harvest by 70%, and by using exploring biodynamic farming techniques, rare species like the Laguna Liberica may be the answer to ensuring that future generations would still be able to enjoy coffee.
For more information, visit www.henryandsons and www.thevault.ph.