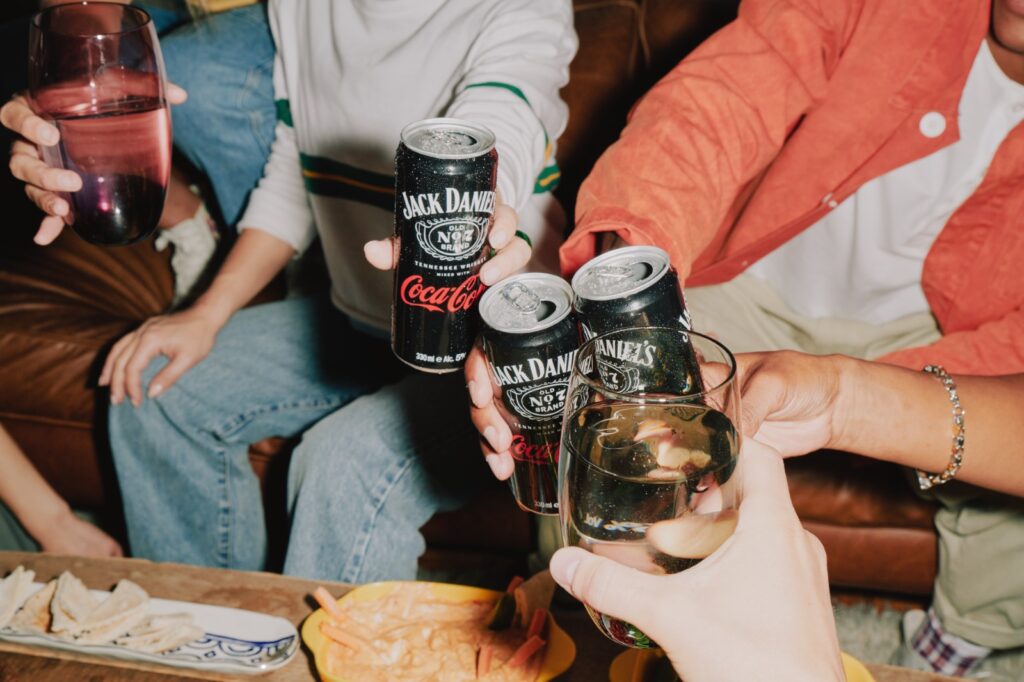 Jack Daniel's® and Coca-Cola are releasing Jack Daniel's and Coca-Cola alcoholic ready-to-drink (aRTD) in the Philippines.
The Jack Daniel's & Coca-Cola aRTD premium drink is inspired by one of the most popular bar cocktails in the world and is made with Jack Daniel's Tennessee Whiskey and Coca-Cola.
Last year, Jack Daniel's and Coca-Cola announced a partnership to provide adults in markets around the world with this new drink option.
The Jack Daniel's and Coca-Cola pre-mixed cocktail is a simple, ready-to-drink version of one of the world's most popular branded "bar calls" – a cocktail requested with particular brand names. The premium drink from these two legendary brands is now available on stores throughout the Philippines.
"We are excited that Jack Daniel's and Coca-Cola ready-to-drink cocktail is expanding to new markets, including the Philippines, allowing more fans of the classic cocktail to enjoy the taste that set the standard for bar calls around the world," said Sally Goh, General Manager, Emerging Asia, Brown-Forman. "It's incredibly special to share the product of this joint effort with Filipinos."
"While Jack Daniel's and Coca-Cola have long been mixed at home and in bars around the world, today we're officially introducing to the Philippines a premium drink that unites two iconic brands in a ready-to-drink cocktail blend with so many perks, including its can," said Cesar Gangoso, Frontline Marketing Director, Coca-Cola ASEAN and South Pacific East Region. "Jack Daniel's and Coca-Cola aRTD is truly the beginning of something big."
The packaging boldly integrates iconic qualities of both brands – the red Coca-Cola logo written in its classic Spencerian script coupled with the bold, black Jack Daniel's Old No.7 design – emphasizing that the Jack Daniel's and Coca-Cola aRTD is born ready to be the best because of its quality ingredients.
The can and packaging, which feature two of the world's most recognizable and valuable trademarks in "Coca-Cola" and "Jack Daniel's", will include clear responsibility symbols stating that the beverage is to be enjoyed responsibly and only by consumers of legal drinking age. All marketing of the Jack Daniel's and Coca-Cola aRTD product will adhere to alcohol-responsible marketing policies and practices held by Brown-Forman and The Coca-Cola Company.
Jack Daniel's and Coca-Cola, available in 320 mL slim cans with an alcohol level of 7%, is now hitting shelves nationwide in the Philippines. The premium cocktail drink may also be ordered online soon via Boozy.ph, CokeBeverages.ph, Shopee, and Lazada as long as you are 18 years old and above.
Jack Daniel's was established in 1866 in Lynchburg, Tennessee. The Coca-Cola brand was established in 1886 in Atlanta.
To know more, follow the Jack Daniel's and Coca-Cola official Facebook page or visit http://www.coca-cola.com.ph.