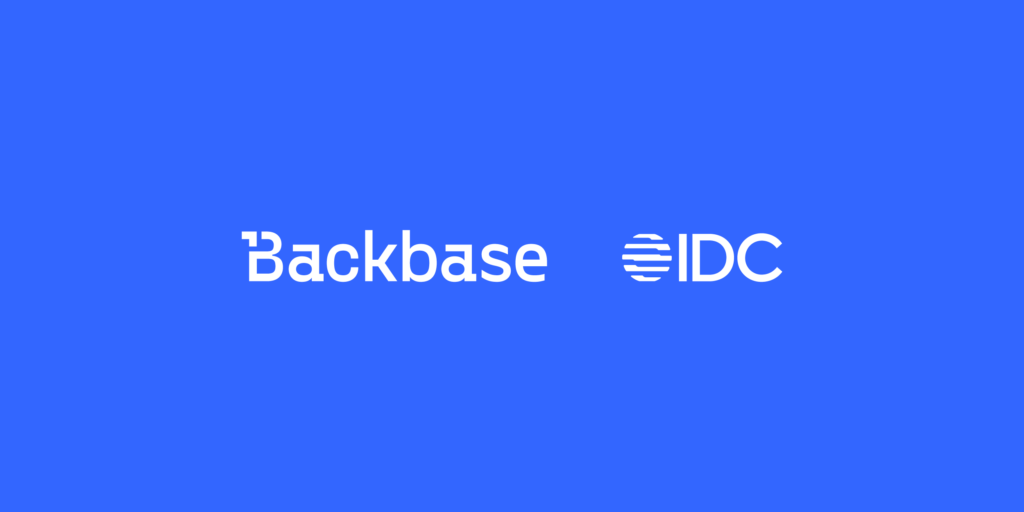 Backbase, the global leader in Engagement Banking, and IDC, a global technology market intelligence leader, announce the launch of an IDC Infobrief, sponsored by Backbase, titled "Accelerating Customer-Centric Transformation by Balancing Build and Buy – A Collaborative Approach toward Sustainable Digital Banking Architecture" in June 2023. The Infobrief reveals statistics indicating that in-house platform constructions have not delivered the anticipated ROI for banks and that banks in APAC are much slower to go-to-market.
The full details of the Infobrief illustrating where digital acceleration and transformation efforts have gone wrong will be revealed at the IDC and Backbase Leadership Banking Insights Forum 2023 – Key Steps to Accelerating Digital Transformation and Digital Differentiation, an in-person series for banking transformation executives in the Philippines, Indonesia, Thailand, and Malaysia.
In Manila, the forum will feature keynotes and closed-door panel discussions with industry expert Cyrus Daruwala, IDC's Managing Director of Global Financial Services, Roy Villareal,  BDO Unibank's Head of Digital Banking, Consumer Banking Group,  and Backbase's digital banking transformation experts.
Many banks in APAC choose to in-source and design their platform architecture in-house, particularly when it comes to digital banking architecture. However, many of these institutions continue to wonder if their digital transformation was successful and resulted in the ROI, growth, retention, and preference they expected.
"One of the thorniest questions for banking transformation leaders is whether to build or buy the digital banking platforms they need. This Infobrief creates clarity to this dilemma and creates structure to the decision making process for APAC banks ," Ashish Kakar, Research Director of IDC Financial Insights said. "We will be sharing data and learnings  at the upcoming IDC and Backbase Leadership Banking Insights Forum to help banking leaders better plan their next wave of digital transformation."
This forum series by IDC and Backbase  will focus on strategies, learnings, frameworks, and actionable insights pivoting digital banking. The event is structured around pressing business and technology topics, what banks are innovating on and what they are procuring, and unboxes the possibilities in delivering breakthrough and aspired journeys and customer experience such as fast tracking secured loans, cashflow forecasting for business owners, in-app personalization, and digital lifestyle application integration into banking app.
"Backbase has helped 150+ banks  in Asia and the world to modernize digital customer engagement by re-architecting banking around their customers. We have seen banks leverage on different platform approaches –  build, buy, or adopt and build, to improve digital customer experience,  and we've seen what worked and what didn't," Riddhi Dutta, Regional Vice President, Asia, Backbase said. "Many banking leaders continue to be on the mission to get clarity on essential steps to effect better digital transformation, and this conference series is designed to provide actionable data and steps to help them pivot digital banking."
Joining us onsite in the Philippines are Backbase's ecosystem technology partners – Entrust as a gold partner, Thought Machine as a bronze partner and Xebia as a bronze partner.
Leadership Banking Insights Forum Schedule
June 20, Jakarta at the Ritz Carlton Pacific Place SCBD
June 22, Manila at Discovery Primea, Makati
June 29, Bangkok at Sheraton Grande Sukhumvit
July 6, Kuala Lumpur at EQ
Bank executives can request an invitation to the forum at https://www.backbase.com/events/idc-backbase-leadership-insights-forum-2023-philippines
Find out more about IDC Infobrief, sponsored by Backbase, "Accelerating Customer-Centric Transformation by Balancing Build and Buy – A Collaborative Approach toward Sustainable Digital Banking Architecture", #AP241480IB June 2023 at the forum.