The red huge building in the country is not not just a second home for the Filipinos but, red also signifies love and how the company responds to their social responsibilities. Hotel Sogo is the largest hotel chain in the country recently celebrated its 25th anniversary.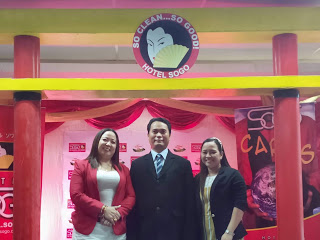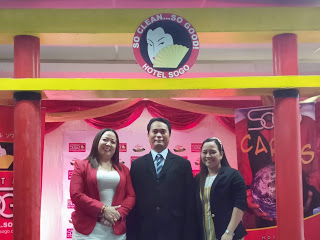 - Advertisement (300x250) -
Who would have thought that a humble hotel that started in Monumento would reach this far as they expands their business nation wide. The company started in the district where other Love Hotels are situated. For the longest time, some people used to stereotyped the hotel to have a reputation that caters a short time stay for the couples.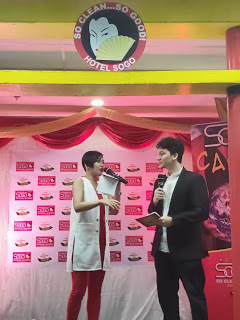 Without the public knowing that the company's goal is actually to provide an affordable accommodation and services to the people. The people behind the Hotel Sogo chain feels that the ordinary people who can't afford to stay in luxurious hotels deserves a world class services and amenities. As a company, it has a big heart to cater ordinary people and make them experience what they truly deserves at affordable price.
Hotel Sogo has the three star rating, mainly because its focuses in providing affordable rooms. Therefore facilities such as meeting rooms, function rooms, and swimming pool are not available. The quick turn over if it's rooms to new customers made its rates affordable. Unlike to the usual hotel setup that you'll pay for an over night stay, Hotel Sogo offers various promotions depending on the length of time that the guest wanted to stay. It is also perfect for backpackers and other travelers who are looking for an affordable place to stay perfect for the length of time that they need.
Hotel Sogo knows how to take care of their employees.
The perfectly knows how to train and manage their employees. They directly hire their people and doesn't get them from agencies. They also shared during the Media Thanks Giving Party that even on ordinary housekeeper has the chance to be a Hotel Manager depending on how they performed and worked. It is known in the hotel industry that even some of the biggest international hotel chains hired their employees under and employment agencies which cuts the benefits of an ordinary employee.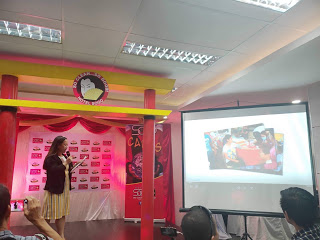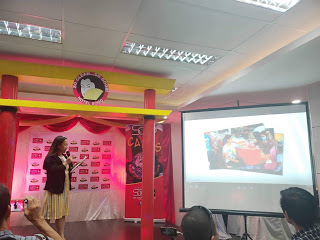 Sogo Cares
The corporate social responsibility of Hotel Sogo started in 1998, where they donated pillows and linens to the flood victims. Not mentioned by mainstream media and not known by many Hotel Sogo did their initiatives without everyone seeing and talking about it. As they shared in the event, they're one of the companies who took immediate response to the calamity victims such and the typhoon 'Ondoy and 'Yolanda.' The principle of working whilst everybody is not watching is such a noble act.
Doctor's On Wheels (DOW), is part of Sogo Cares Program wherein they bring the services and state-of-the art facilities to the areas that needed it most. DOW is a medical bus, equipped with four examining beds, examining chairs, examining lights and other equipment. Together with volunteer medical practitioners, social workers and Hotel Sogo personnel, they partnered with different government and non-government organizations to reach out to the community. If you're willing to support this initiative or wanted to know more you may contact them at 7-900-900.
In the future, Hotel Sogo aims to innovate their services and facilities to adapt to the demands in the industry. The red and yellow building will be turn into white and red. Hotel Sogo, a company that works for the people is now on its 25th Year in service. A iconic red building that not just stands out in the country but also stands out as it shares its blessings and love to the people.
Posted by: JC Salud