Honey has a lot health and beauty benefits, when combined with other natural ingredients such as lemon may help the body's immunity and helps in cleansing the system system. This golden liquid made by the bees, is also considered as super food. It has high levels of monosaccharides, fructose, and glucose, and it contains about 70 to 80 percent sugar, which provides its sweetness.
Honey also has antiseptic and antibacterial properties. Modern medical science has managed to find uses for honey in chronic wound management and combating infection. Consuming honey also promotes healthy digestion and can help fight acid reflux. Those are just few of the wonders and healing properties of honey.
Just like Filipinos, Koreans are known for their penchant for gift-giving. This practice of bestowing thoughtful gifts is deeply ingrained in their culture and way of life that it is closely associated to showing respect, courtesy, and keeping good kibun (mood or feeling of being in a comfortable state of mind).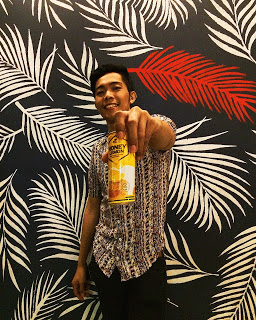 Thus, whatever occasion and whenever they deem it fit, Koreans make sure to bring the most appropriate gifts to express their goodwill, be it towards loved ones, friends, or prospective business associates. They believe that doing so sets a positive foundation to build lasting relationships.
To be able to enjoy a good life and maintain meaningful relationships, why not make this year the perfect time to start, just like the way Koreans do it — by giving the precious gift of optimum health and wellness with Honey Lemon drink.
With being in the "pink" of health regarded nowadays as the very pillar of a well-lived life and valuable relationships, Honey Lemon is Dong-A's newest refreshing drink. It is making nutrilicious (healthy + nutritious) things happen now by being the first and only ready-to-drink honey drink in the Philippines. Naturally sweet, it is made from 100% real honey sourced from Chiak Mountain in South Korea.
With absolutely no caffeine and no preservatives, Honey Lemon's sealed-in "golden" goodness makes it a highly refreshing healthy drink suited especially for young, happy and outgoing people who love to live and experience life to the fullest. Suitable even for kids.
Great as an everyday health beverage, Honey Lemon offers active busy-bodies a delicious and easy way to promote body health and support just when they needed it most: after fasting, relieving hangover in the morning, as well as make them feel good inside-out because of its many health benefits that aid in detoxifying and cleansing the body from within.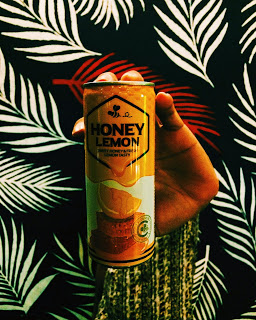 Honey Lemon combines the "raw" goodness of honey and lemon in one easy-to-open canned drink. Dubbed as "healing elixir," the honey and lemon tonic has been widely regarded for its potential health advantages: aid in weight loss, boost immune system, improve digestive health, reduce joint/ muscle pains and maintain the body's pH balance, among many other wonderful benefits .
Not only popular as a flavorful add-on to teas and drinks, honey is a natural substitute for sugar that is also famous for its many therapeutic uses, like for treating cough attacks among children and wound healing. In fact, honey is one of the oldest foods in the world, and it is used as medicine dating as far back as the Stone Age!
The lemon's tangy, citrusy goodness, meanwhile, is filled with high levels of Vitamin C and contains trace amounts of B Vitamins, potassium, and beneficial plant compounds like flavonoids and citric acid that are associated with health benefits like preventing kidney stones, reducing heart diseases and fighting diabetes.
Reward yourself and those you value the most with a nutrilicious gift that keeps on giving with the new Honey Lemon drink from Dong-A. It is now available in a 250ml can at the following stores nationwide: 7-Eleven stores, Mercury Drug, Robinsons Supermarket, Mini-Stop, SM Snack Exchange, Rustan's Shopwise and WalterMart. For more updates, visit www.facebook.com/HoneyLemon.drink.Philippines.
Posted by: JC Salud