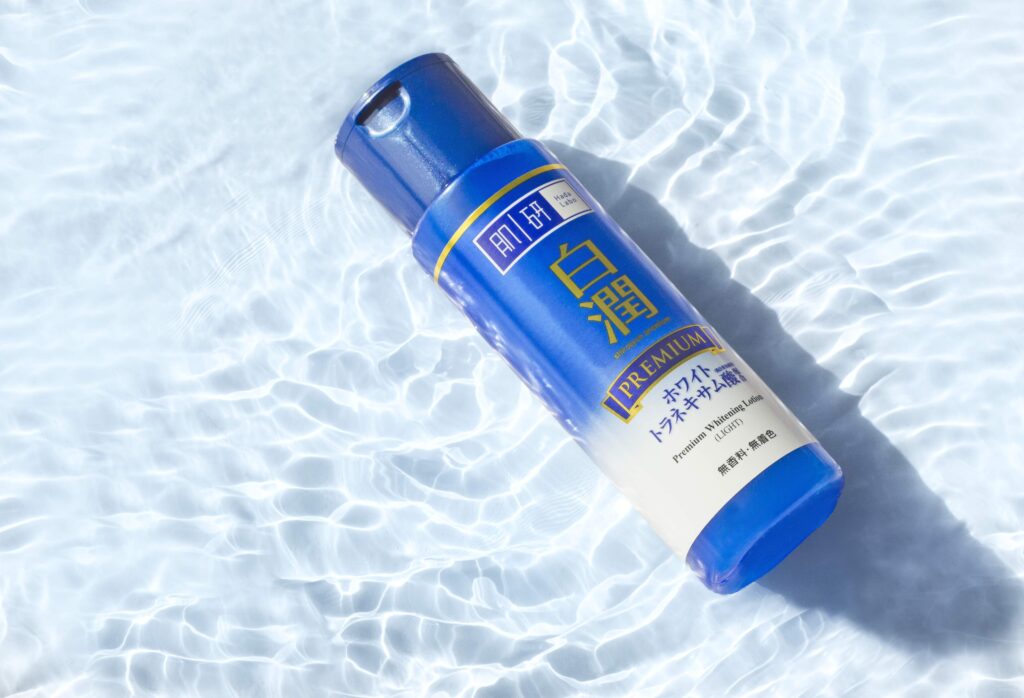 Is your skin looking dull lately? There are many reasons why your complexion is lacking that glow from within, but most of the time, it can be simply caused by a lack of hydration. Japan's number 1 face lotion brand Hada Labo can help give your tired, lackluster skin that crystal bright, hydrated glow with its Shirojyun Premium Whitening Lotion.
This Hada Labo product has a unique formula that combines the hydrating power of Hyaluronic Acid with brightening ingredients, so it doesn't only keep the skin hydrated and bouncy, but it also addresses freckles and skin pigmentation, helps rebalance skin tone, and restores skin radiance to bring out your brighter, youthful glow.
This face lotion contains two types of Hyaluronic Acid that form a layer of barrier on the skin's surface to prevent moisture loss and enhance the absorption of other skincare ingredients, all while penetrating deeply into the skin to provide moisture into the inner skin layers.
The Shirojyun Premium Whitening Lotion is infused with Vitamins C and E that are known for soothing and relieving discomfort after sun exposure. These good-for-the-skin ingredients also come with specific benefits that contribute to skin rejuvenation. Vitamin C is a popular skin brightening ingredient that beauty gurus swear by for effectively fading dark spots, reducing redness and dullness, and evening out the skin tone. Vitamin E, meanwhile, can help protect your skin from discoloration. It's also linked to minimizing the appearance of scars, fine lines, and wrinkles.
With its light texture and formula that's free of fragrances, mineral oil, alcohol, and colorant, this face lotion is suitable for normal as well as for oily and combination skin. Use it twice a day as a must after cleansing the Hada Labo way—by patting the product onto the skin.
For better results, complete your daily skincare routine with the rest of the Shirojyun Premium Whitening products to get the most out of the line's hydrating and brightening benefits. Apart from their Hyaluronic Acid content and brightening ingredients, Hada Labo Shirojyun products also feature unique ingredients that complement your mochi-mochi skin goals so you can achieve that baby-soft, bouncy, velvety matte complexion.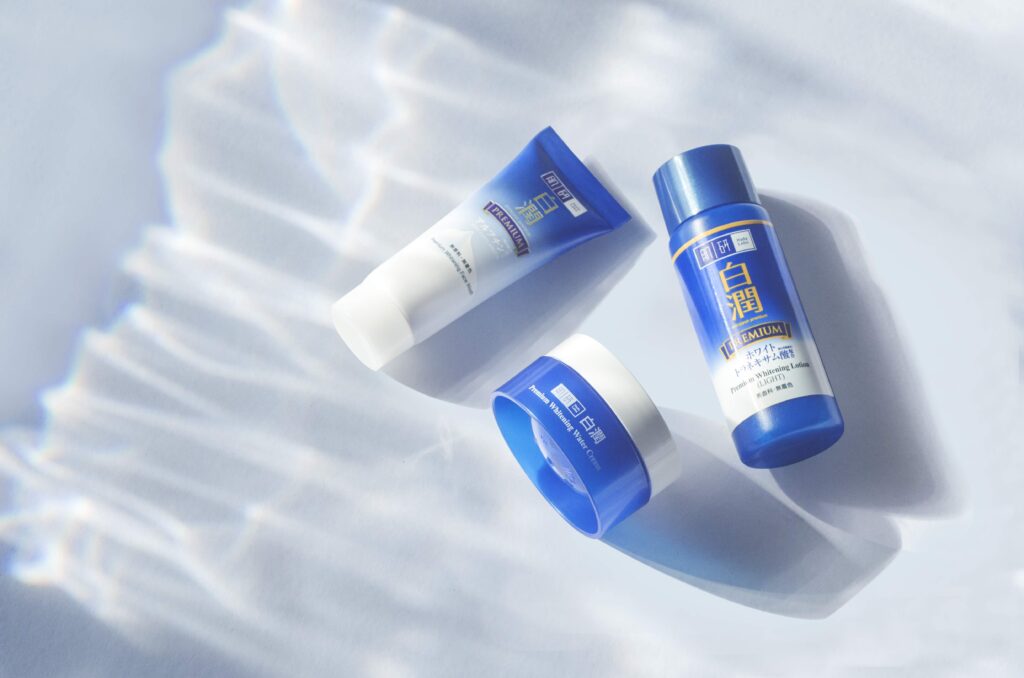 Shirojyun Premium Whitening Face Wash also has the Triple Anti-Pollution Formula that helps purify skin from pollutants and forms a barrier that keep it safe from damaging particles, while Shirojyun Premium Whitening Water Cream can give your skin the benefits of Meadowfoam Seed Oil and Shea Butter to deliver deep nourishment to help achieve bouncier skin.
Don't let dull skin take your glow away. Achieve crystal bright, hydrated skin with Shirojyun Premium Whitening products from Hada Labo, the first step to mochi-mochi skin. They're now available at Watsons, Zalora, and online through the official Mentholatum store on Lazada and Shopee.
For more beauty and skincare tips, visit hadalabo.com.ph and follow @HadaLaboPH on Facebook and Instagram.