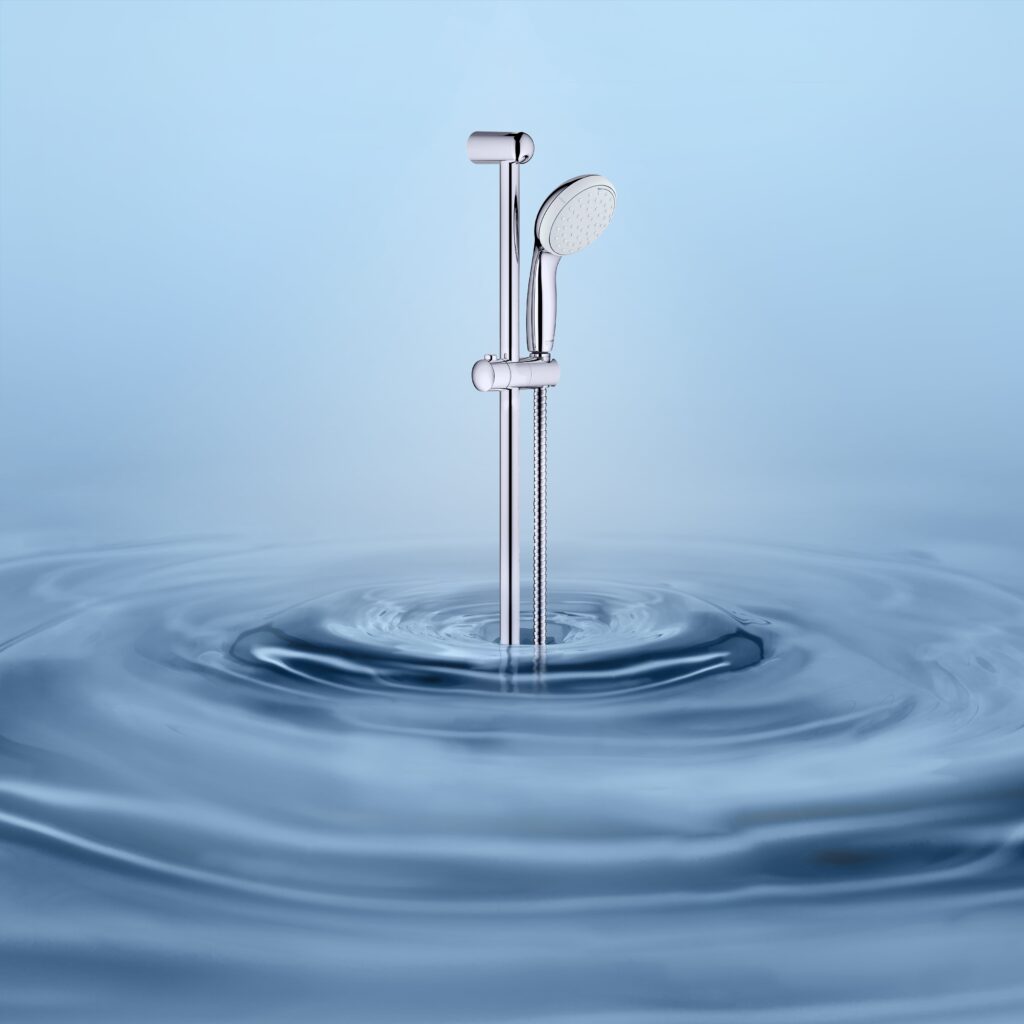 Take-make-waste: This is how most economic processes are currently working. Resources are extracted to create a product which is disposed of after its end of use. This has led to an extensive resource exploitation that is diminishing the remnants of scarce and valuable resources by the minute while also creating a global waste problem. According to the Global Risk Report 2021 of the World Economic Forum, it is high time to fight resource overconsumption: The "natural resources crises," defined as "a result of human overexploitation and/or mismanagement of critical natural resources," is ranked as the fifth "top risk by impact" and is expected to become a critical threat within the next 5-10 years.[1]
GROHE is taking the next big step away from a linear model towards circular value creation by launching four best-selling products as Cradle to Cradle Certified®[2] variants. A particular success was that GROHE directly achieved the Gold level with all of its four products submitted for certification. After switching to CO2-neutral production in April 2020 and replacing all plastic components in product packaging with environment-friendly alternatives in 2021, the global brand is once again reinforcing its commitment to a sustainable transformation.
GROHE has collaborated with strong partners and drawn on the revolutionary Cradle to Cradle® (C2C) design concept which enables GROHE to drastically reduce the use of new resources: a product is designed and manufactured with the intent of using its components in its end-of-life-phase for the creation of new products.
The C2C concept is an approach for designing intelligent products, processes, and systems by taking the entire life cycle into account: All materials are understood as nutrients in closed biological or technical cycles. The concept differentiates between consumer goods (e.g. natural fibers or detergent), which are biodegradable, and service products (e.g. faucets), that are broken down into their original materials. Therefore, resources can potentially be re-used endlessly, meaning that the C2C approach goes far beyond the conventional recycling of products. Cradle to Cradle Certified ® products have thus been assessed for their use of environmentally safe, healthy, and recyclable materials.
"There is a massive opportunity for innovation in the building sector, since it accounts more than 50 percent of the worldwide material consumption", said prof. Dr. Michael Braungart, who developed the C2C design concept together with William McDonough. "GROHE plays an important role in setting a precedent that circularity in the sanitary industry is indeed possible."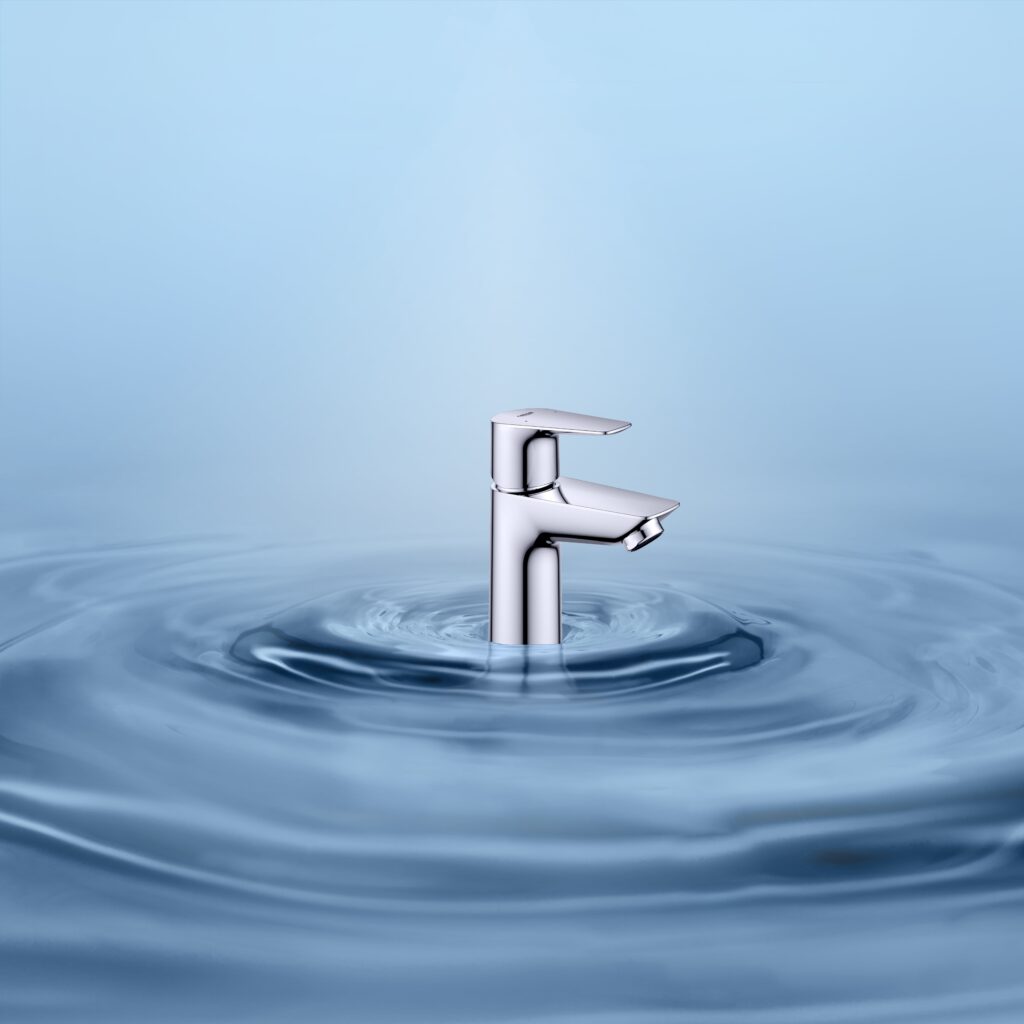 GROHE's research laboratory in Hemer, Germany, played a crucial role in the Cradle to Cradle certification process and advanced GROHE's journey to its first Cradle to Cradle Certified products.
Three faucets (GROHE BauEdge S-Size, GROHE Eurosmart S-Size, GROHE Eurosmart Kitchen) and the GROHE Tempesta shower rail set are now Cradle to Cradle Certified at the Gold level. Moreover, the sustainable impact of GROHE BauEdge and GROHE Eurosmart is enhanced with SilkMove ES technology, where ES stands for energy-saving. The technology prevents the unnecessary use of hot water by supplying only cold water with the faucet lever in the middle position. In this way, GROHE's SilkMove ES technology can help reduce a building's carbon footprint – particularly important in light of the fact that carbon emissions from buildings and construction constitute almost 40% of global carbon emissions.[3]
GROHE has taken a decisive step on its path towards a circular future by achieving its first Cradle to Cradle Certified® products, but the journey continues. Since bath products typically have a long life cycle, GROHE, next to achieving certifications for further products, is already tackling the next challenge by working on take-back processes for discarded C2C faucets in the future.
[1] Global Risk Report, 2021, www3.weforum.org/docs/WEF_The_Global_Risks_Report_2021.pdf.
[2] Certified in accordance to Cradle to Cradle Certified Version 3.1. The C2C Certified Product Standard is the world's leading science-based and rigorous measure for designing and manufacturing safe, circular and responsible materials and products. Find more information here.
[3] European Commission, 2020, https://ec.europa.eu/germany/news/20201014-renovierungswelle_de